Vhi has reported a net surplus - after tax - of €52.7m for its consolidated business activities for 2020, up from €45.1m in 2019.
Despite the challenges due to Covid-19, Vhi said it achieved a "solid financial performance" last year with an increase in revenue and growth in membership for the sixth year in a row.
During the year, the healthcare provider set up a Clinical Call Centre and also expanded its community care services with the opening of a new Vhi 360 Health Centre in Limerick.
Vhi said its membership last year increased to 1,131,900 from 1,128,000 in 2019, while its gross earned premium for private health insurance amounted to €1.506 billion compared with €1.413 billion in 2019.
Total claims paid in 2020 came €1.147 billion, down 17% on the €1.387 billion in claims in 2019 and Vhi said that €265m was returned to customers in the form of a premium waiver.
It noted that income from insurance products and services other than private health insurance amounted to €28.6m during the year, down from €34.5m in 2019, mainly due to the restrictions on international travel as a result of Covid-19.
Vhi said the impact of Covid-19 was experienced across all sectors and all parts of society in 2020 and the private health insurance industry was no different.
"Cancellation and deferral of appointments, screenings and procedures directly impacted many Vhi customers and patients.
"This was in part due to curtailed access to private facilities as the HSE acquired emergency capacity but it was also due to the fact that Covid-19 patients were appropriately prioritised in public hospitals," the company said.
John O'Dwyer, chief executive of Vhi, said last year saw public health taking centre stage in a way that it never has before, and all of us had a responsibility to protect the health and wellbeing of others.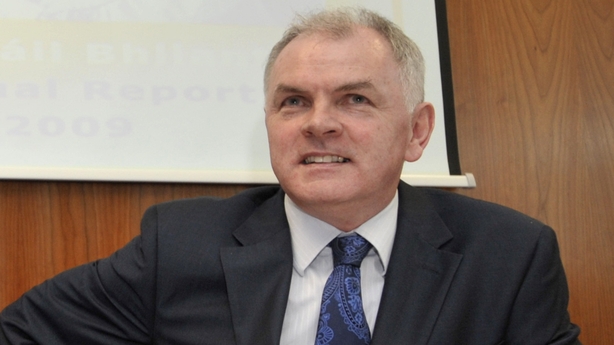 "From the early onset of the pandemic, our core focus has been and continues to be, how we can best serve our customers, our patients and their changing healthcare needs while also protecting our colleagues," Mr O'Dwyer said.
He said that while there is much uncertainty about the short, medium and long-term impact of Covid-19 on the healthcare sector generally there are a number of positives that can be drawn from the experience of the past year.
"Throughout 2020 our customers, patients, healthcare providers and colleagues embraced change. Innovative healthcare solutions such as telemedicine and remote supports were delivered and proved to be very effective in many cases," the Vhi CEO said.
"It is clear that they will have a role to play in the provision of healthcare services into the future. We remain committed to supporting our customers and the broader healthcare community as the country continues to mitigate the ongoing public healthcare challenge presented by Covid-19," he added.
The Vhi CEO resumed his role at the company in May after he stepped aside pending an investigation into his receipt of a Covid-19 vaccine at the Beacon Hospital.