Carbon emissions from the Irish electricity sector could be cut from almost ten million tonnes annually to under two million tonnes by 2030, a new report from energy specialists Baringa and published by Wind Energy Ireland shows today.
The report also sets out a more long-term pathway to a zero-carbon electricity system where a combination of fair carbon pricing, long duration storage and green hydrogen will eliminate the need for fossil fuels in the electricity system here.
Today's report sets out three key conditions that must be met if the country's carbon emissions in the electricity sector are to fall by 80% between now and 2030.
It said the drive towards the existing Government targets of 8,200 MW of onshore wind and 5,000 MW of offshore wind must be accelerated while a more ambitious target for 5,000 MW of solar power must be introduced.
It also said that EirGrid must replace its current, fossil-fuel based, back-up system with one which uses zero-carbon technology like battery storage and demand response.
The electricity grid must also be strengthened over the next ten years with new grid infrastructure.
This would include the completion of critical projects like the North-South Interconnector and investment in EirGrid's DS3 programme which integrates power from renewable sources onto the system.
It also identifies two further recommendations which, if fully implemented, would reduce carbon emissions from the country's electricity system to zero.
It said a carbon price floor must be introduced to the Irish electricity market and it must rise to €100 per tonne of CO2 by 2030 to reflect the real cost to society of carbon-emitting fossil fuels.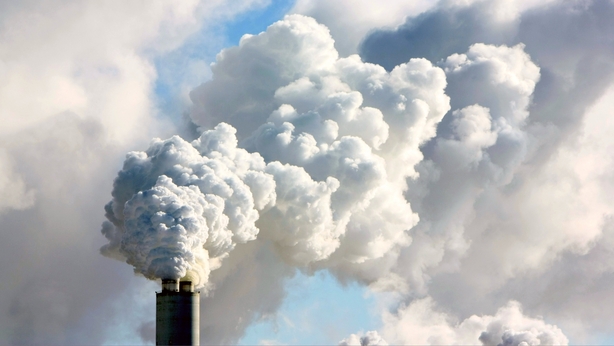 The report also said the country must switch to green hydrogen and long-duration storage technology to provide reliable, on-demand, electricity when wind and solar are unavailable while existing gas generation plants must be retrofitted to run on green hydrogen and any new plants designed to make conversion easy.
Noel Cunniffe, CEO of Wind Energy Ireland, said that the country can choose to cut carbon emissions in our electricity system by almost 80% by 2030.
"The Baringa research makes clear that we can do this using proven, existing, technology and that it will save the Irish electricity consumer approximately €189m annually," Mr Cunniffe said.
He said the the report also sets out how the development of green hydrogen, long-duration on storage and putting a fair carbon price for fossil fuels in the electricity market can deliver a net-zero electricity system.
"After more than 140 years we are finally in the endgame for fossil fuels in the production of electricity," he added.