While many businesses have faced adversity over the past year with the uncertainty caused by the pandemic, there has been an unexpected positive in our "new normal".
Many of us have discovered working remotely for the first time and while we won't all be working from home forever, a more flexible approach to the usual 9-to-5 in city-based offices may result in a viable solution for those of us keen to avoid a lengthy commute.
Digital hubs offer a range of services to individuals, startups and established businesses including office space rental, short-term hot-desking, access to conference rooms and reliable connectivity via high-speed broadband.
The Mill Enterprise Hub in Drogheda is one such offering that has seen an unexpected positive come out of the pandemic - people wanting to work closer to home but in a more structured setting.
"The pandemic has presented an opportunity", Colm Hanratty, CEO of SixTwo Digital and The Mill Co-Chair, explained.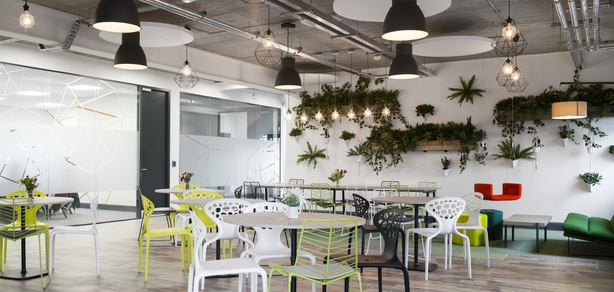 "If you have a business based in Dublin - prior to Covid - people would have been travelling in and out every single day with anything from a half-hour commute to two hours. Now, with digital enterprise hubs, businesses can offer the most valuable thing of all and that's time."
"Digital hubs offer staff an opportunity to work in workspaces other than their headquarters,' Mr Hanratty added.
Another realisation stemming from the pandemic is the understanding that working from home may not suit the needs of everyone, which is where digital hubs could gain further momentum.
"The one thing that has changed forever is how we work. But with people working from home that actually presents challenges because they have different distractions at home. Some people now need a change of scenery and they need [a workspace] that is a bit more traditional."
The Mill, which opened in 2014 and is home to 31 businesses across a range of industries, is one of a number of digital hub initiatives sparked by local communities around Ireland in an effort to entice business people to set up shop away from larger urban areas.
"The idea was to give the people of Drogheda and beyond, a facility that would enable them to have an office or workspace. For the people involved [in starting the digital hub], their objective was to try and support new up-and-coming businesses and new startups - to help them grow and to help generate employment for the town and the local area."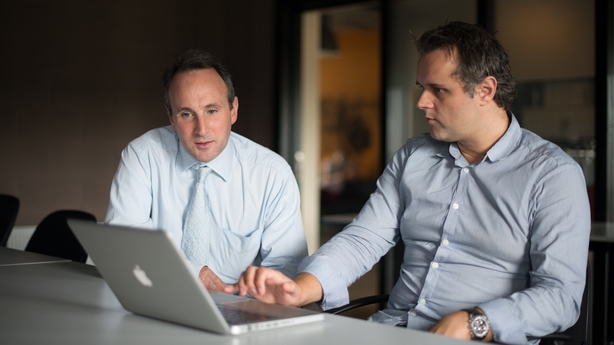 Of course, it's not just those of us switching from big offices to smaller spaces that could benefit from a digital hub closer to home.
"A big thing at the moment is trying to find talent," Mr Hanratty noted. " Let's say someone found an employee that was perfect for their business but they happened to live in Kilkenny and the business was based in Drogheda… Using a digital hub closer to them would make more sense and it presents a huge opportunity."
The urban vs rural lifestyle debate is something that has become a hot topic in recent months, particularly with growing numbers of the population looking to move away from cities in search of more space, less time spent in traffic and fresher air.
With more people considering a move to the countryside, availability of amenities and connectivity have never been more important, and with digital hubs offering similar working facilities to urban areas, the option of a hybrid work-week based in a digital hub could be the answer to previous concerns over dwindling populations and static economic activity in rural parts of Ireland.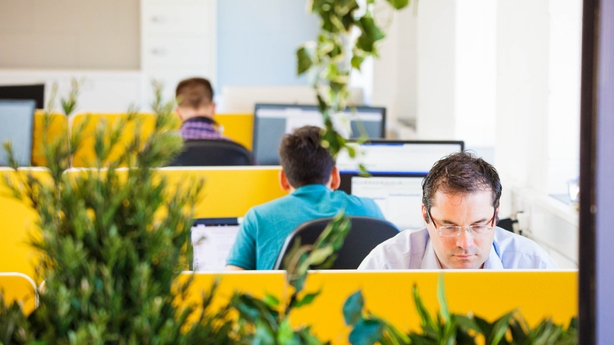 "Rural areas benefit hugely from these digital hubs," Mr Hanratty said.
"Enterprise hubs offer speed and connectivity and allow businesses to set up in rural locations and that creates more employment in the local area and it means people don't feel the need to travel [to cities] for work when they can do it locally."
Digital hubs could also be of benefit to people who work for themselves as a "one-man-band" by giving them a workspace surrounded by like-minded people, and it helps "opens doors" for startups and new businesses. Reliable connectivity is absolutely key for businesses and remote workers, and The Mill is yet another example of a hub that is very well served by Vodafone high speed broadband.
"It's important for new businesses getting involved in The Mill to know that there is a lot of support there locally for them - they don't need to travel further afield, we have these facilities in Drogheda," Mr Hanratty said.
He explained how local businesses are using The Mill as a means of networking with other businesses located in the premises and are provided with support from the Local Enterprise Office with information on grants available to them.
"You're surrounded by like-minded people," He said. "We're all SMEs and we all have the same challenges in terms of staff, finance, pitching and productivity. When we speak to other like-minded business owners in the hub, everyone is mentoring each other on a daily basis. You'll pick up some tips from somebody you've never spoken to before."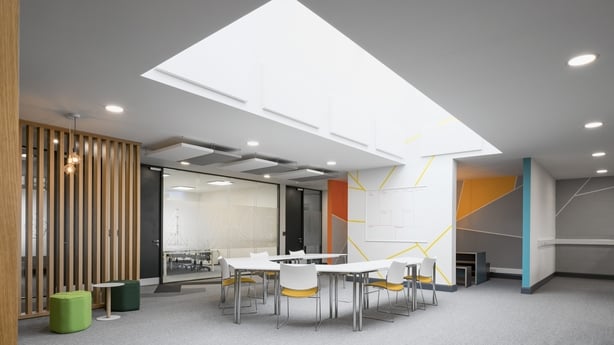 As for the local community in Drogheda, the Mill has helped transform the image of a region that has recently been blighted by unfortunate socio-economic issues.
Mr Hanratty explained: "If you go back maybe 18 months [the town] was in the newspapers for all the wrong reasons."
"What the Mill is doing is painting a more positive picture of Drogheda. It showcases the different businesses and industries and what it's also doing is helping people by way of employment, it's helping the town nationally in how people look upon Drogheda, and it's also helping local entrepreneurs to grow their businesses."
He added: "It's key in that you're working with people who have the same goal as you. Anybody involved in the Mill obviously would have a similar goal, which is to try and position the North East as one of the entrepreneurial capitals of the country."
But that's not the only ambition of this prospering digital hub, as the businessman detailed: "The ethos behind it is that we are a supportive community of entrepreneurs and what we're trying to do is help each other grow."
"It's a place where we can go to work but it's more than that. There's a big community spirit in the place and it's a very supportive environment, we know we can always turn to someone for help. It's more than simply an office space."
Reliable connectivity is key for businesses and remote workers navigating through the pandemic. Vodafone is committed to supporting Irish business and provides high-speed broadband to rural communities and hubs across Ireland.
For all business mobile or broadband support queries, visit Vodafone Business