The Bank of Ireland Economic Pulse was steady in June as the re-opening of the economy from the Covid-19 crisis beds down.
The Economic Pulse, which combines the results of the Consumer and Business Pulses, came in at in 89.7 in June. This was up slightly on the May reading, while it also marked an increase of 33.4 points a year ago.
Recent weeks have seen further progress on the re-opening front, but Bank of Ireland said with the headline index already running above its pre-pandemic level after a number of months of strong gains, it was very much a case of steady as she goes for economic sentiment in June.
Bank of Ireland said the Business Pulse came in at 93.1 in June, up 0.4 on last month and 37.2 higher than a year ago.
It noted that the Industry, Retail and Construction Pulses ticked up this month and even though the Services Pulse was a little weaker as the lifting of restrictions on hospitality is lagging other areas, all four sectoral indices are now above their pre-pandemic levels.
The June data point to growing positivity among firms about the current business environment, with improving order books and sales translating into jobs.
15% of businesses indicated they had increased employment in the past three months and over a fifth expect to do so in the period ahead, although rising non-labour input costs are a concern.
Meanwhile, the Consumer Pulse stood at 76.2 in June, 0.5 lower than last month but 18.2 higher than a year ago.
Bank of Ireland said the further easing of restrictions prompted households to upgrade their assessment of the current economic situation this month, though they were a little more circumspect about the outlook amid some disquiet about variants of the virus.
But more than half still think that the economy will get better over the coming year, it added.
Bank of Ireland also said the Housing Pulse rose for a 14th consecutive month in June to 116.3 - four points higher than last month's reading and up 83.4 on a year ago.
Four out of five households now think house prices will increase in the next 12 months, with Dublin leading the way at 85%, followed by Munster at 83%, the Rest of Leinster at 78% and Connacht/Ulster at 76%.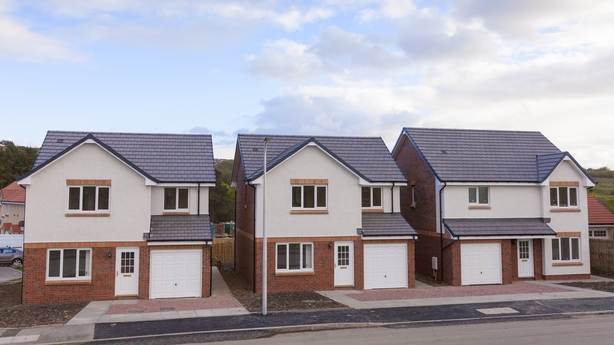 It said this trend in price expectations is mainly due to the continuing gap between housing demand and supply, a backdrop that contributed to the upping of rent expectations this month too.
Dr Loretta O'Sullivan, Group Chief Economist for Bank of Ireland, said the Consumer and Business Pulses were little changed this month.
She said that looking at the components, expectations appear to have taken a step back, having done a lot of the heavy lifting to date, while current conditions took a step forward as the resumption of economic and business activity is no longer a hope but is materialising.
"Whether concerns around the Delta variant of the virus delay the move to the next phase of the re-opening plan remains to be seen, but with economic sentiment back above its pre-pandemic level, it's clear that the vaccination roll-out has done much to bolster confidence among both households and firms in recent months," the economist added.