Competition in the mortgage market looks set to intensify with the announcement from Avant Money that it is to begin offering a suite of long-term fixed rates, including the first 30-year fixed rate in the Irish market.
The "One Mortgage" products will enable borrowers to fix for the entire term of their mortgage, with rates for the 30-year term starting at 2.85% for a 60% Loan to Value (LTV) ratio.
The move comes shortly after Finance Ireland said it would begin selling 20-year fixed rate home loans.
But Avant Money is upping the ante further, enabling borrowers with a very long-term perspective on their mortgage to lock into the historically low-rate environment for 15, 20, 25 or 30 years.
The cheapest rate available under the One Mortgage is 2.25% on a 15-year 60% LTV ratio loan.
At the other end of the scale, a 90% LTV over 30 years will cost the borrower 3.1%.
The product includes an annual overpayment limit of 10% of the balance per year, similar to that of Finance Ireland.
Early redemption fees on the One Mortgage are capped at 2%, falling to 1.5% after year 10, lower than Finance Ireland's over the first decade.
If a borrower moves home and keeps their mortgage with Avant the early redemption fees are refunded.
"This product provides an attractive option for customers who want certainty on their monthly outgoings, long term savings, and flexibility," said Brian Lande, Head of Mortgages for Avant Money.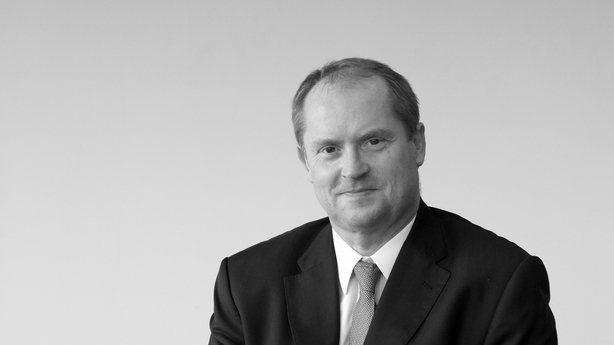 "I'm also delighted to confirm that we will be extending these new flexible features to all of our existing and new customers across our product range," he added.
The new products will be available from 25 June.

Avant Money is owned by Spanish banking group Bankinter and provides mortgages, personal loans and credit cards under its own brand and through An Post Money, Chill Money and other partners.
We need your consent to load this rte-player contentWe use rte-player to manage extra content that can set cookies on your device and collect data about your activity. Please review their details and accept them to load the content.Manage Preferences
Its mortgages are available through certain mortgage brokers and loans are available to first-time buyers, mover and switchers in Dublin, Cork, Galway, Limerick and Waterford as well as their commuter belts.
They are also available to people living in Athlone, Carlow Town, Dundalk, Kilkenny City, Portlaoise and Wexford Town.
Trevor Grant, Chairperson of the Association of Irish Mortgage Advisors (AIMA), said the introduction of fixed rates for 25 and 30 years very much brings us in line with our European neighbours, albeit at slightly higher rates.
"They are popular because they deliver certainty around the repayments on the mortgage secured on what is our most expensive asset - our home. Fixed rates also provide a lender with a greater degree of surety when assessing an applicant's borrowing capacity," Mr Grant said.
"When you think about it, it is strange that we in Ireland have become accustomed to accepting uncertainty around the cost of financing our home purchases," he said.
"If a developer told us the price of a house could be €300,000 or maybe €350,000 or possibly even €400,000 and that they could only confirm the price after we bought the house, we'd run a mile, yet we seem to accept uncertainty when it comes to the cost of mortgages," he added.
Joey Sheahan, Head of Credit at MyMortgages.ie, said that not only does a 30-year fixed term offer the promise of a guaranteed level of mortgage repayments over the long term for those mortgage holders who opt for it, it also represents a step in the right direction for the Irish mortgage market.
"We are catching up with our European counterparts when it comes to fixed rates – and overall better value on rates," Mr Sheahan said.
He said that other lenders will now find themselves under pressure to develop and offer better mortgage products so as to remain competitive.