The annual rate of inflation rose to 1.7% in May, its highest rate in two years, new figures from the Central Statistics Office show today.
The cost of energy was the biggest factor in the price gains, with knock-on increases in petrol, diesel, home heating oil, electricity and gas during the month.
Energy products are up 12.4% on an annual basis while utilities are up 6.4%.
The CSO also noted higher prices for tobacco and for wine and spirits sold in supermarkets and off-licences.
Increases were also recorded in rents (2.6%), major household appliances (6.9%) and services like hairdressing (8.5%).
But clothing and footwear prices continued to decline by 2.1% due to sales.
The price of food and non-alcoholic beverages was also down 1%, the CSO figures showed, while the cost of phones and phone services is also 1.9% lower.
---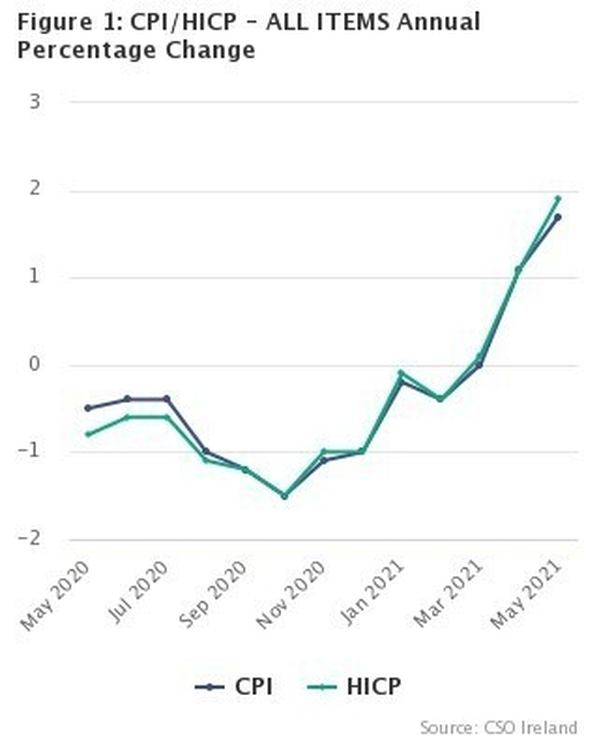 ---
Consumer prices had fallen on a year-on-year basis during the Covid-19 pandemic, before returning to growth last month.