120 jobs have been announced for Dublin by Irish pharmaceutical research and development firm APC as part of plans to develop and manufacture Covid vaccines and advanced therapeutics here.
The company is to invest €25m in a new global centre of excellence to accelerate the development and manufacture of Covid vaccines as well as other medicines.
€8m will be spent on the building of a 12,000 sq ft of lab space at the firm's existing 60,000 sq ft headquarters in Dublin's Cherrywood where 140 people are already employed.
50 new staff will be employed as part of that expansion with roles in chemistry, biology, chemical engineering and analytical sciences.
An additional €17m will be invested in the development of a newly formed firm, VLE Therapeutics Ltd.
It will be primarily focused on the manufacture of vaccines and advanced therapeutics, including cell and gene therapies.
The manufacturing plant will be capable of producing hundreds of millions of doses of vaccines and other therapeutics each year.
It will, according to the company, be the first such Irish owned facility and the first stage will be operational by the end of this year, with a capability of producing 50 million vaccine doses a year.
70 new staff will be employed there in manufacturing operations, supply chain, engineering, quality assurance and regulatory affairs.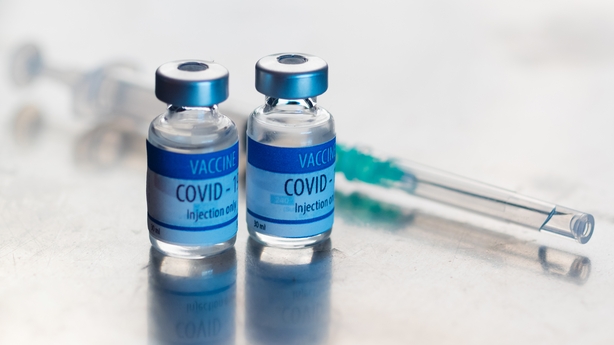 The second stage will see a new 80,000 sq ft manufacturing plant built by the end of 2023.
It will be capable of producing hundreds of millions of doses.
"In development since July 2020, this €25m investment is a culmination of our ambition for an Irish company to stand tall and contribute, on both the national and global stage, to the development and manufacture of Covid vaccines and other critical Advanced Therapeutics,' said Group Chief Executive Officer to APC and VLE, Dr Mark Barrett.
"Ireland is a global powerhouse for pharma manufacturing and we believe our technological advancements can work hand-in-hand with this track record to accelerate the development and manufacture of these critical vaccines and advanced therapeutics for people in Ireland, Europe and around the world," he added.

The investment in the new centre of excellence is supported by Enterprise Ireland.
"APC has an exceptional track record, delivering game changing disruptive technology to the largest global pharma and biopharma companies in the world to optimise and accelerate the development and production of medicines, including vaccines," said Enterprise Ireland CEO Leo Clancy.
"Today's announcement is hugely significant, creating 120 high value jobs to deliver the next frontier of biopharma manufacturing, and further strengthens Ireland's position in the global value chain of vaccine development and manufacturing," he added.

Formed 10 years ago by Dr Mark Barrett and Professor Brian Glennon, APC is currently working on over 20 medicines for a range of cancers, respiratory diseases, Alzheimer's disease and HIV, as well as on Covid-19 vaccines.