The Tánaiste and Minister for Enterprise, Trade and Employment is writing to every registered business in Ireland to thank them for their efforts in keeping people safe during the pandemic and to update them on changes to financial supports in light of the economy's reopening.
The letter from Leo Varadkar is being sent to about 225,000 businesses registered with the Companies Registration Office (CRO) and acknowledges the pivotal role businesses have played in keeping people safe.
It sets out changes to the financial supports that are available to businesses as the country reopens, following on from the publication of the Economic Recovery Plan yesterday.
"Businesses and employers have made a huge contribution to keeping us safe and now, thanks to your sacrifices, co-operation and the efforts of all our citizens, we are in a position to gradually reopen our economy and society," he said in the letter.
"Our vaccination programme is on schedule. By the end of the week, nearly three million doses will have been administered and we expect to have 2.5 million people fully vaccinated by the end of July.
"We aren't out of the woods yet and there will be bumps in the road but there is every reason to be hopeful again," he wrote.
The Government yesterday announced a new Economic Recovery Plan, with €4 billion of stimulus to fuel the economy and help you and your business to recover and rebuild.
"Across 2020 and 2021, €38 billion was provided to help us all to weather the pandemic. This is an unprecedented level of Government spending but we believe the best chance of rapid economic recovery, of returning to full employment, of avoiding tax rises or spending cuts – is for our economy to bounce back fast," Mr Varadkar said.
As part of the recovery plan, Mr Varadkar said the Covid-19 Restrictions Support Scheme (CRSS) will remain in place for businesses that have to stay closed.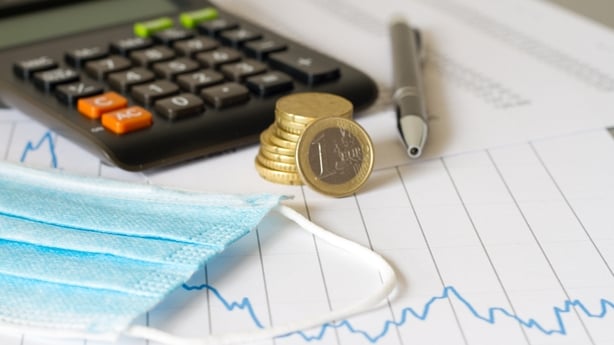 Businesses re-opening in June and Julywill receive a double payment for the first three weeks upon reopening up to a maximum of €30,000, which will help firms with cashflow and to restock and re-engage with staff.
The Employment Wage Subsidy Scheme (EWSS) is being extended until the end of 2021 but some adjustments are being made to how it is calculated. It will now be based on business earnings for a full 12-month period relative to 2019, rather than six months to ensure businesses and workers are supported through the earlier part of the recovery.
Meanwhile, the commercial rates waiver will continue in its current form during the third quarter of this year for those availing of it and the 9% VAT rate will be extended until September 2022.
The Tánaiste also said that tax warehousing is being extended until the end of the year and will be interest free in 2022.
The Pandemic Unemployment Payment will be closed for new entrants from 1 July of this year and will be gradually phased out from 7 September, so that by early 2022 it will be back in line with the Jobseekers' Allowance, he also said.
A new additional, more streamlined business support scheme, the Business Resumption Support Scheme (BRSS) will be introduced in September 2021 for businesses with very significantly reduced turnover as a result of public health restrictions, he added.
Leo Varadkar also told businesses that the suspension of section 12A of the Redundancy Payments Act 1967 has been extended one last time until September 30, at which point employees can trigger a redundancy claim if not taken back on.
Companies genuinely unable to pay will be able to get an interest free loan from the Social Insurance Fund, he added.