While many have lost their jobs throughout the pandemic, others have seen their finances improve.
Since the start of the pandemic, Irish people have amassed almost €16 billion in savings.
But what will people choose to do with that extra cash?
As retail reopened this week and queues formed outside large retailers, it may look like people are eager to get back out there and spend – but that may not be the case.
"It is important not to be fooled by the queues that you see when lockdown lifts," said Professor Pete Lunn, Head of the Behavioural Research Unit at the Economic and Social Research Institute.
If we look at spending behaviour following the lifting of previous lockdowns, Mr Lunn said it took weeks for consumers to get back spending.
"While a minority rushed out and started spending money again, presumably because they had need or really missed it, the large majority of people were actually quite cautious," he said.
Mr Lunn said it took up to ten weeks for people to start socialising again - which is the kind of thing that gets people spending money.
That said, there is no guarantee that the country's pandemic savings will be spent anytime soon.
Mr Lunn said some people have realised that it is possible to build up substantial amounts of savings.
"Some people will have picked up a saving habit from this, while there may be others who having saved money, can't wait to get back out and spend it - we'll just have to see," he said.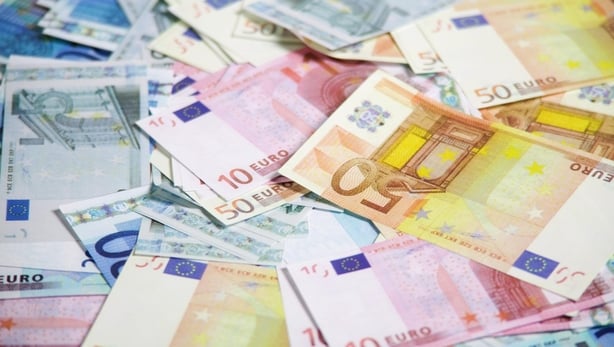 A new survey indicates that most families that have saved, plan to hang onto much of that cash.
Jill Hotz, Co-Founder of Parents and Brands, the insights company which carried out the research with over 800 families, said just 4% of respondents plan to blow all of their savings as soon as possible.
"I think this finding goes against what is currently being reported, that there is going to be this huge savings splurge," said Ms Holtz.
39% of those surveyed said they plan to keep the savings they accumulated during the pandemic for a rainy day, 11% said they will spend some and save some, while just over a quarter of parents (26%) said they didn't manage to save at all during the pandemic.
With commercial sectors hoping pandemic savings will be unleashed into the Irish economy, Ms Holtz said these findings suggest that a potential tidal wave of money hitting the economy from parents seems unlikely.
"Although the Central Bank is reporting €124.5bn in household savings at the end 2020, the highest ever, most parents are telling Parents and Brands that they will hold onto at least some of their saved cash," said Ms Holtz.
For parents planning to spend their savings, the research shows that holidays, socialising, and home and garden improvements were the top categories of spend identified.
How to make the most of pandemic savings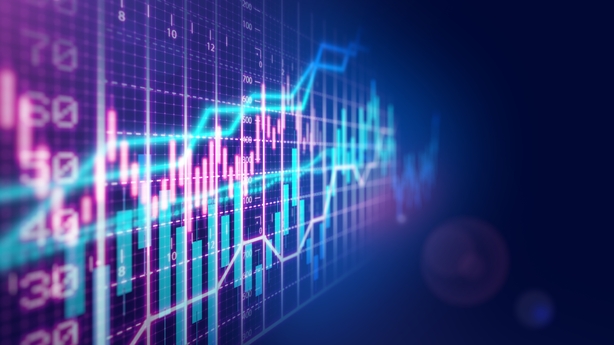 For those who have accumulated savings as a result of the Covid lockdowns, we asked Andrew Fahy, Head of Tax and Financial Planning at Brewin Dolphin Ireland for some advice.
1.Kill off debt
Mr Fahy said the first step is to kill off any debt – things like credit card bills or personal loans.
"Personal debts are quite expensive, so they need to be dealt with," he said.
He said there is no point in earning negative interest on deposits and then carrying expensive debts elsewhere.
2. Create an emergency fund
If you still have some savings left after paying off your debt, Mr Fahy said he would advise keeping some cash for emergencies.
"We would typically recommend that people retain six months' worth of family expenditure in cash, really as a rainy day fund.
"Notwithstanding potentially negative interest rates, one would just swallow the negative interest rates to have that cash buffer there," he said.
3. Boost your pension
Once you're happy that you have a financial buffer in place, Mr Fahy said he would recommend looking at your pension fund.
He said lots of people tend to neglect their personal ability to make contributions to their pension funds.
"People need to look at the age-related percentages that they can make.
"For example, someone in their 30s can put 20% of their earnings into their pension fund, and that would make a lot of sense," he said.
Mr Fahy said people often forget that they can make catch up contributions for the previous year.
"So somebody could look at their accumulated savings and put some money into their pension fund in respect of last year and some money into the fund in respect of this year," he explained.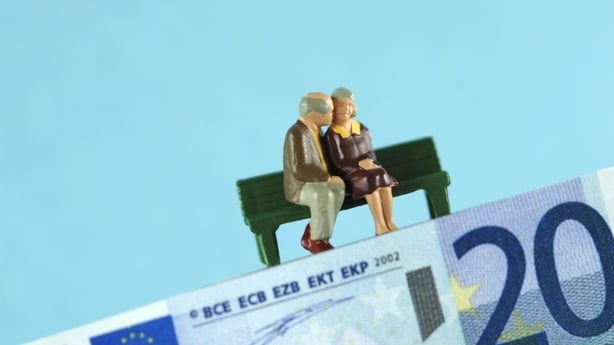 4. Pay off some of your mortgage – unless on a tracker
"Even for people who have fixed rate mortgages there is usually a provision where they can make a payment of up to 10% of the value of the outstanding mortgage.
"It could make a lot of sense from a financial perspective to lob a chunk of savings against the whole mortgage," he said.
This could potentially shorten the term of your mortgage or even open up the prospect of earlier retirement.
5. Set up personal investment account
Only once you have the above covered, would Mr Fahy suggest looking into a personal investment portfolio.
He said it is bottom of the list due to the high personal tax rates here in Ireland.
6. Treat yourself
Most importantly, Mr Fahy advised that you use a portion of your savings to treat yourself.
He said the key to any financial plan is balance.
"None of us should be living a robotic existence just purely to generate wealth and to accumulate money in investment portfolios," he said.
When it comes to saving and investing, Mr Fahy said it is important to remember that there has to be an end game.
"There has to be a moment in the sun with the proverbial gin and tonic," he said.