57 of Ireland's food, drink and non-food suppliers have won a new contract to supply Aldi's 145 stores through its Grow with Aldi Supplier Development Programme.
There are 44 new suppliers this year along with 13 suppliers who have re-entered the competition returning with brand new products.
This year, the Grow with Aldi message also focused on sustainability, and entrants were encouraged to demonstrate how their product or company is focusing on sustainability within their business.
In the last four years, almost 800 Irish suppliers have entered the Grow with Aldi programme.
This year, the programme received the highest number of entrants ever.
108 Irish-made products from the 57 suppliers will now go on sale nationwide as part of an Aldi Specialbuys event, which begins on Sunday.
The products selected this year include books, cheese, a makeup brush cleaner, chocolate, tea and dog treats.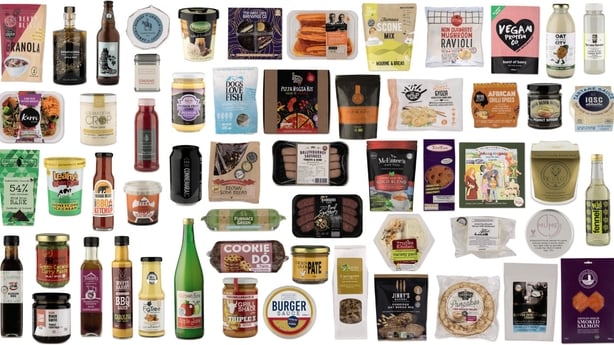 John Curtin, Aldi Group Buying Director, said the programme has allowed the business to establish new links with Irish suppliers from right around the country over the past three years.
"During Covid-19, we were also in a position to help even more small Irish suppliers listing on our shelves as part of the Grow with Aldi programme, and we know that the quality of food and drink produced in Ireland is outstanding," he said.
Developed in partnership with Bord Bia, Grow with Aldi supports small and medium Irish suppliers in listing with a national retailer.
Suppliers receive mentoring and workshops from the Aldi Buying Team and Bord Bia technical experts, teaching them the skills to help grow and develop their product, brand and business.
Tara McCarthy, Bord Bia CEO said the Grow with Aldi programme helps to showcase the products small and medium Irish suppliers are working hard to create.
"The programme also supports participants as they develop essential business skills and capabilities through workshops and tailored mentoring which is key to building a resilient and thriving indigenous food and drink sector for the years ahead," she said.