Stock markets across the world have been taking a bit of a hammering this week, amid worries that US inflation is set to rise.
While global stocks edged higher today after US Federal Reserve officials said there would be no 'imminent' move to tighten monetary policy in the world's biggest economy, investors remain fearful that central banks will increase interest rates if prices continue to overheat.
If that does happen, investors will move from shares to less risky assets like bonds.
Speaking on Morning Ireland, Paul Sommerville, of Sommerville Advisory Markets said investors are getting a very good lesson in how stock markets are a forward pricing mechanism.
"It is not pricing in what is happening today, it is rather trying to guess and anticipate what is going to happen in the second half of the year," he said.
We need your consent to load this rte-player contentWe use rte-player to manage extra content that can set cookies on your device and collect data about your activity. Please review their details and accept them to load the content.Manage Preferences
Despite a strong earnings season, and data which shows that US GDP was up 6.4% in the first quarter, Mr Sommerville explained why stocks are trading lower.
"We had extremely strong earnings from companies like Apple, with revenue growth up 53%, Facebook up 47% - so really strong earnings, yet all these stock prices are trading lower.
"Apple is down around 15% from where it was in January," he said.
Mr Sommerville said the markets are trying to price in inflation expectations, that are likely to be looking stronger - and bond yields are ticking higher.
"So we're expecting the second half of the year to be very volatile, very similar to what happened in 2018.
"Markets are anticipating inflation and anticipating interest rates to be going higher - and that is why the high priced stocks are wobbling somewhat," he said.
The consumer price inflation earlier this week was 4.2% annualised, Mr Sommerville said that is the highest since 2008.
"The Federal Reserve says this is all transitory, but the market doesn't believe it.
"The market thinks that stagflation is coming - meaning high inflation and low growth, so they are pushing up interest rates anyway.
"It is important to realise that the markets set interest rates, not the Federal Reserve - and bond yields are ticking higher which is bad news for tech stocks, while it is relatively good news for some of the cyclical stocks like banks and oil stocks," Mr Sommerville said.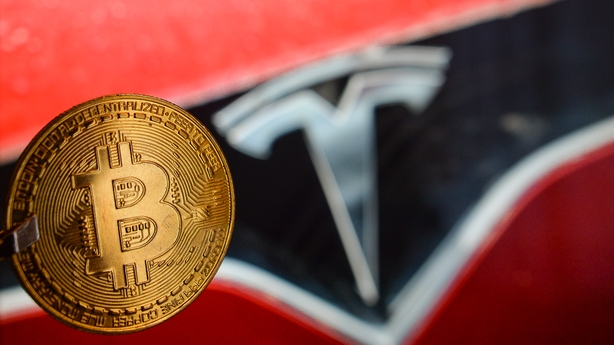 Meanwhile, Bitcoin dropped as much as 15% yesterday, but for a different reason.
Tesla CEO Elon Musk said it will no longer accept Bitcoin for car purchases, after only introducing the option two months ago.
Mr Sommerville said Bitcoin is always volatile and he wouldn't take much heed of what Elon Musk does.
"I would suggest that Elon Musk is trying to deflect from really poor Chinese car sales that Tesla had during the week.
"We can see that he this morning that he is taking about other types of cryptocurrencies and they have been going up this morning, so I would take it all with a grain of salt," he said.