The National Treasury Management Agency has today sold €1.5 billion of 10, 12 and 29-year bonds at auction at yields of between 0.3% and 1%.
The auction was at the upper end of the debt agency's €1-1.5 billion range.
The NTMA has now raised €12 billion in bond sales this year.
It plans to borrow between €16 billion and €20 billion on the bond market this year.
---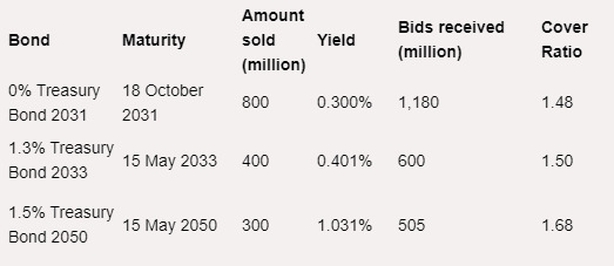 ---