While PCR testing remains the gold standard when it comes to Covid-19, antigen testing could play a key role in the reopening of the country.
As businesses prepare to open their doors on a phased basis over the coming weeks, many will be considering rapid antigen testing as way to help keep staff and customers safe.
The big advantage is speed, with tests results back within 15 minutes following a quick nasal swab.
Antigen tests are also much cheaper than PCR tests, usually costing between €5 and €10 per test, compared to the PCR test which costs around €150.
However, it is important to note that antigen tests are less reliable.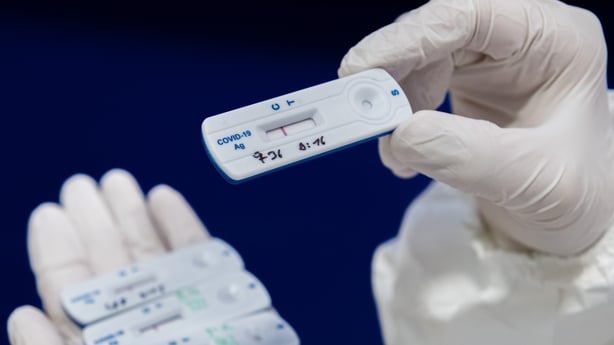 How does antigen testing work for businesses?
A number of Irish companies are offering antigen testing services for businesses, with self-testing options also available.
Around 300 companies are currently using the Vida Care service, which involves a healthcare professional carrying out the test in the workplace or at a Vida Care clinic.
Conor Kelly, CEO of Vida Care, said many businesses are enquiring about the service ahead of reopening.
"For example, when hospitality businesses reopen they will be having meetings and conferences and they will want to offer their clients the ability to get tested in a safe environment to come to their hotels," he said.
The service starts from €39 euro per person, as Mr Kelly explained.
"We have an online booking system where employees can register and sign their consent form.
"Then we provide a fully qualified healthcare worker with experience in testing to carry out the antigen test and the employee will receive the result by email within minutes."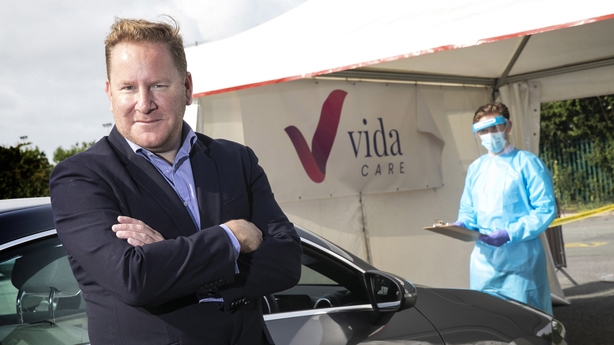 Is antigen testing preventing outbreaks in the workplace?
John McCabe Nissan dealership in Dundalk and Drogheda has remained opened throughout the pandemic to provide essential services to customers.
The business has been using antigen testing, along with other safety measures to prevent any significant workplace outbreaks.
Robert McCabe, Dealer Principal at the garage said he believes the financial cost is well worth it.
"For us, the cost of the antigen testing service is €95 per person, but to be honest we think it is a small price to pay to keep staff and customers safe and also to keep the business open.
"Worst case scenario, if we had to test all of our staff in one day, it would cost around €3,000.
"But the negative impact of being closed for two weeks, or having it on our conscience that it was contracted in the workplace and potentially fatally brought home to a household is something we would do anything to avoid happening," he said.
The team at John McCabe Nissan dealership uses antigen testing on a regular basis, with the full backing of staff.
"Every staff member has a responsibility to notify me immediately if they have a symptom, or if there is any family member or close contact they know of that has a symptom.
"In that event we will use the antigen testing through Vida Care at their facility at the Carlton Hotel at Dublin Airport to test all of our staff in that department," he explained.
When cases surged in Ireland after Christmas, courier Company DHL Express Ireland used Vida Care to do a full screening of its 600 staff members and contractors.
Bernard McCarthy, Managing Director, said it was a precautionary step.
"I think staff took a lot from it in terms of reassurance that they weren't positive at that time and to give them the confidence to go about their business, continuing with all the precautions as we do, but safe in the knowledge that at that point in time they were clear and safe to continue as normal," he said.
Is the Government recommending workplace antigen testing?
While the Government has indicated support for the wider use of antigen testing, there remain concerns in the Department of Health about its efficacy.

In particular, there are worries about how people who get a false negative result will behave if they think they are Covid-free but still have the ability to spread the virus.

A Government-commissioned expert group has recommended the wider use of antigen testing and Minister for Health Stephen Donnelly has said it has a complimentary role to play alongside the PCR testing system.

Pilot schemes have been recommended for schools and colleges and antigen testing is expected to play a major part in the planned piloting of large scale events like concerts or matches over the summer.

Leinster Rugby submitted a proposal for allowing fans back to the RDS through trial events, but this has yet to be given the green light.

The UK government meanwhile has embraced antigen testing.

Free tests are being provided to any businesses that request them, while the public is being offered two free tests a week.

Testing has also been offered free to students as part of the return to schools process in the UK since Easter.
What legal issues could arise for employers?
Before introducing antigen testing in the workplace, employers will need to think of the legal issues that may arise.
Linda Hynes, Partner at law firm Lewis Silkin Ireland said employers will need to make sure that carrying out antigen testing is justified under their health and safety risk assessment, which comes under the Safety, Health and Welfare at Work Act 2005.
She said employers will also need to think about data protection issues.
"The information that employers will be getting from the antigen testing will be classified as personal data, because it is medical data pertaining to employees.
"The data protection regulator has already adopted a pretty narrow approach when it comes to justifying temperature testing in the workplace and I expect similar issues to arise with antigen testing," she said.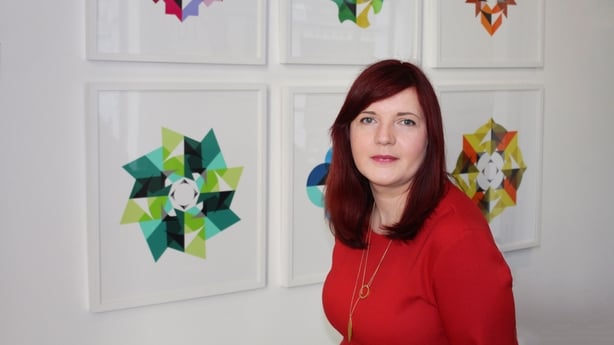 While most companies will offer an antigen testing service on a voluntary basis, employers will need to think about the challenges that may arise if employees choose not to opt in.
Ms Hynes said this can be quite tricky from an employment law perspective.
"You can't physically force an employee to take the test, so you have to think about the consequences if an employee refuses to take the test.
"Employers will need to be very clear with their staff on what those consequences are," she said.
But is it reasonable to discipline an employee for refusing to take an antigen test?
"In my view and in my experience, I think it could be quite difficult to impose disciplinary sanctions on employees for refusing to take the test," Ms Hynes said.
If employers did impose disciplinary action, they could find themselves in difficulty in future employment law cases.
Ms Hynes said it could give rise to employee relations issues such as grievances or even employment rights complaints to the Workplace Relations Commission.
So, while rapid antigen testing has been hailed in some quarters as the silver bullet for the return to the workplace; employers will need to consider whether they could be a false positive for their business as a whole.