A new analysis has found that up to €2.7 billion will have to be invested in the provision of onshore wind energy over the next decade, if targets in the Government's Climate Action Plan are to be met.
The study has also concluded that up to 7,020 jobs could be supported by the sector in nine years time, up from 5,130 now, with much of the employment concentrated in rural Ireland.
According to the report, carried out by KPMG for Wind Energy Ireland, the onshore wind industry is currently worth more that €410m to the Irish economy each year.
This will rise to €550m by the end of the decade as investment increases.
"Our report highlights the crucial role the onshore wind sector plays in the economy," said Russell Smyth, Head of Sustainable Futures with KPMG.
"As well as materially assisting Ireland meet its 2030 decarbonisation ambitions as outlined in the Climate Action Plan, the sector creates jobs in construction and in operations, contributes to local authorities and to the Exchequer, and adds to Ireland's overall economic output," he said.
The authors found that wind farms pay more than €45m in commercial rates to local authorities each year and predict that this will double by 2030.
More than 8% of the total commercial rates budget in seven counties currently comes from the onshore wind sector, the analysis established.
"Further, the rates paid by these wind farms keeps libraries open, repairs roads and support local businesses but the investment made by wind farms in rural Ireland goes well beyond that," said Noel Cunniffe, Acting CEO for Wind Energy Ireland.
"The KPMG report shows that 95% of operational expenditure by Irish wind farms is in the south, west or north of the country where it is supporting local jobs and local businesses."
Currently there is around 4,200MW of installed onshore wind capacity in Ireland, with the Climate Action Plan targeting 8,200MW by 2030.
"Irish wind farms are reducing our CO2 emissions by 4 million tonnes a year and rising," Noel Cunniffe said.
"Today's report shows that as well as being essential to the fight against climate change wind farms are increasingly central to Ireland's economy," he said.
"We know we have the pipeline to deliver 4,000 MW of onshore wind by 2030 and this report shows that every new wind farm we build will pay mortgages, fund childcare and support local businesses," he added.
Despite the economic and environmental benefits, onshore wind farms remain controversial with many local communities, because of their appearance, noise and the light flicker their spinning blades can cause.
Mr Cunniffe said it was important that the Government finalises the draft new wind energy guidelines as soon as possible and that these need to be balanced and based on good scientific evidence.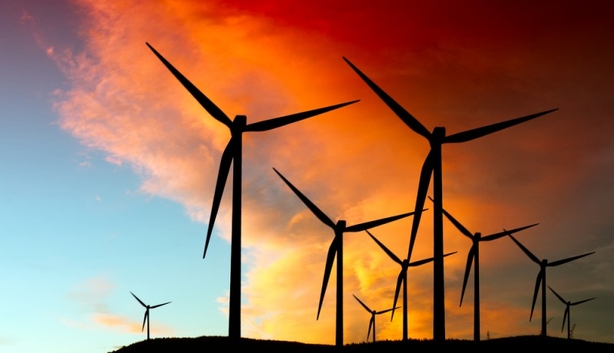 The draft guidelines contain proposed revisions to the required distance of turbines from homes, as well as fresh guidance on noise and flicker reduction.
Wind energy can pose challenges in terms of delivering reliable and constant power to the national grid, given the fluctuations in wind speeds.
But Mr Cunniffe said there are some excellent developments in short term battery storage coming that will help smooth variations in supply.
He added that it is important that security of supply is borne in mind, with diversification into other forms of renewable energy alongside wind.