30 artificial intelligence equipped e-scooters are being rolled out for use by Dublin City University (DCU) staff and campus companies, as part of a research pilot project.
The project will run for six months and aims to improve e-scooter safety for both riders and pedestrians.
As the Government has yet to legalise e-scooters on our roads, the trial will take place on DCU campuses only until such a time.
Four organisations are involved in the project - Europe's largest e-scooter operator Tier, Irish micromobility tech platform Luna, the Insight SFI Research Centre For Data Analytics and Smart DCU.
Tier and Luna will provide the fleet of computer vision-enabled scooters, allowing DCU-based Insight researchers to explore the data.
Equipped with the Luna technology, the Tier scooters will be able to detect pedestrians, allowing the vehicles to understand how many people are in their path.
They will also be able to determine whether they are on the road, a cycle lane or footpath.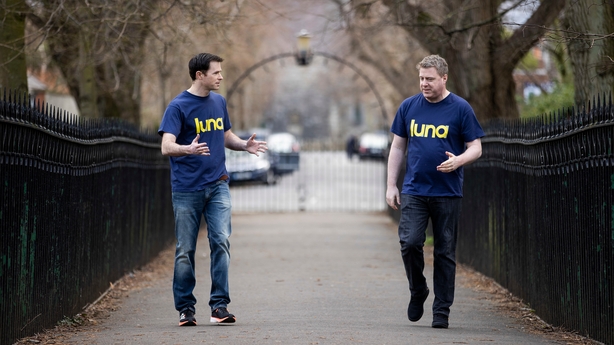 The vision data generated by the fleet will then be analysed by DCU-based Insight researchers, to identify applications that could be of value if shared e-scooter services are rolled out here in the future, such as traffic congestion alerts and road condition monitoring.
DCU and Tier will also assess how e-scooters can replace other modes of transport across the university community of 18,000 students and almost 2,000 staff.
The research team will also look at other insights particularly around user behaviours and attitudes, which may feed into any commercial shared e-scooter schemes that may be launched across Ireland in the future.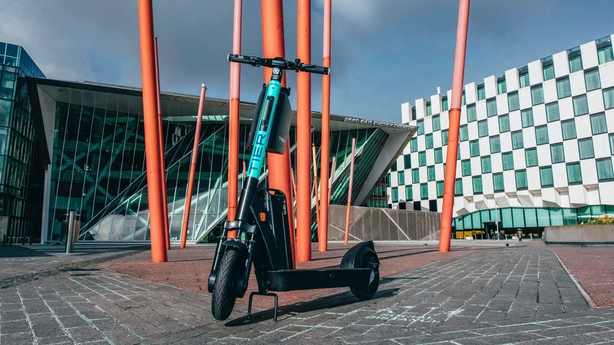 Tier is just one of many companies hoping to roll out a shared e-scooter service in Ireland if legislation is passed.
Fred Jones, Tier General Manager for Northern Europe, said they hope be able to apply the learnings from this project to any future service here.
"This is an exciting opportunity for detailed research on smart city applications of scooters as well as modal shift, as we work with the university to reduce its carbon footprint and offer a more sustainable first and last mile public transport solution," he said.
Andrew Fleury, co-founder and CEO of Luna said he believes this research project will help shape the future regarding the safety and municipal value of e-scooters here in Ireland and globally.
"The project will also enable the further development of Dublin as a 'smart city' and strengthen Luna's position as a key technology provider in the governance and control of shared electric scooter schemes into the future," he said.
Professor Noel O'Connor, CEO of Insight SFI Research Centre for Data Analytics said the merging of e-mobility, smart cities, computer vision, AI and data analytics is a key area of interest to Insight researchers in DCU, while Dr Declan Raftery, COO Dublin City University added that the university is delighted to pilot this technology across their campuses.