The death has been announced of well-known businessman Galen Weston.
He was 80 and died at home after a long illness.
Mr Weston helped build food, retail, and real estate companies across two continents, including the Selfridges Group that includes Brown Thomas and Arnotts.
His family's retail empire also includes a majority shareholding in Associated British Foods, the owner of Primark and Penneys, which he founded with his Dublin born wife Hilary in 1969.
The family also owns the largest stake in Loblaws, which Mr Weston is credited with transforming into Canada's largest food and pharmacy chain.
"My father's greatest gift was inspiring those around him to achieve more than they thought possible," said son Galen G. Weston, Chairman and CEO of George Weston Limited in a statement.
"In our business and in his life he leaves behind a legacy of extraordinary accomplishment, and joy."
Since his retirement in 2016 Mr Weston had been actively involved in philanthropy through the Weston Family Foundation in Canada and the Selfridges Group Foundation in the UK.
"The luxury retail industry has lost a great visionary," said daughter Alannah Weston, Chairman of Selfridges Group.
"His energy electrified those of us who were lucky enough to work alongside him to reimagine what customer experience could be."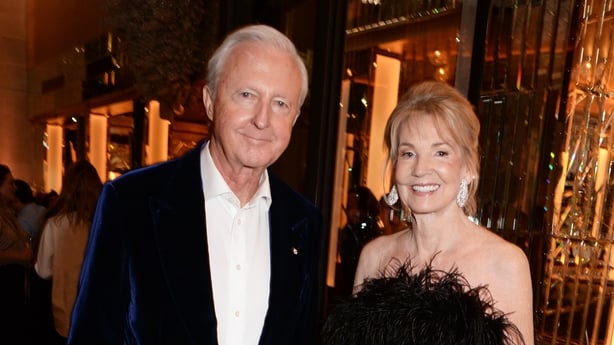 The Weston family's business success has led them to accumulate significant wealth and last year Hilary Weston, along with Galen Jr and Alannah topped the Sunday Times Rich List for Ireland for the 12th consecutive year, with a fortune of €11.8bn.
In 1983 an IRA plot to kidnap Mr Weston Sr was foiled by gardai when they opened fire on a gang that arrived outside his Wicklow home.
Mr Weston was abroad at the time.