Up to 500 Irish tourism businesses will pitch to buyers from 19 countries in the coming days as Ireland looks to reopening the country to international visitors in the aftermath of the Covid-19 pandemic.
Now in its 46th year, the event - known as Meitheal - is regarded as the most important annual event for the tourism industry and takes on renewed importance this year with the rollout of vaccines paving the way to a return to international tourism in the years ahead.
216 buyers from all parts of the world are expected to take part in the event over the coming days, which is said by Fáilte Ireland to be on a par with previous years.
"Each of the buyers represent tens of thousands of possible customers and the opportunity to influence their travel itineraries for 2022 is invaluable," the tourism development authority said in a statement announcing the event, which is organised in conjunction with Tourism Ireland.
For the second year running, the event will take place online as a virtual trade fair.
More than 8,650 appointments or 'pitch meetings' are expected to take place with the potential to generate deals worth millions of euro to the economy.
There was a near 80% reduction in the number of people coming into and departing Ireland by air and sea in 2020, according to the Central Statistics Office.
We need your consent to load this rte-player contentWe use rte-player to manage extra content that can set cookies on your device and collect data about your activity. Please review their details and accept them to load the content.Manage Preferences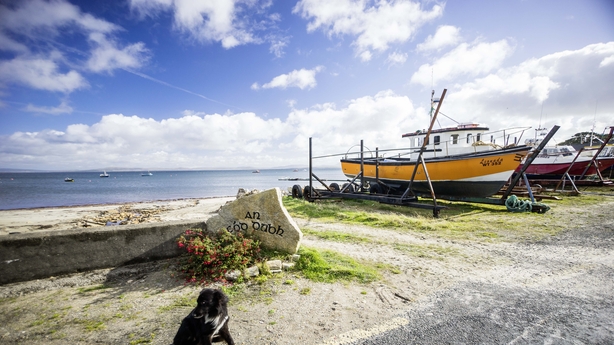 The figures for the first two months of this year were down 93% on the same period last year, which was just before the implementation of lockdowns in Europe as Covid-19 spread more widely.
"Our Irish tourism businesses are acutely aware that it is vital to take the time to start reconnecting with international business contacts and securing business for next year and beyond," Paul Kelly, CEO of Fáilte Ireland said.
"The opportunities gained at virtual Meitheal will be all important for tourism and hospitality businesses, communities, and destination Ireland, particularly for the years ahead when it is safe once again for international travel to return to Ireland."
A range of supports have been put in place for tourism businesses impacted by the shutdown of the sector including the Tourism Business Continuity Scheme, the reduction in the VAT rate to 9% for tourism related activities as well as grants for upskilling and adaptation and the restart grant.
The Minister with responsibility for Tourism, Catherine Martin, recently told the Seanad that she could not give specific dates for a reopening of the tourism industry and that it was "vital not to raise hopes about a quick return to international tourism."
Paul Kelly said it was too early to determine if international visitors would be coming here this year, but that any opening of the country to foreign visitors would be driven by public health advice.
Speaking on Morning Ireland, he said the industry was 'hopeful' that this year's tourist season could be salvaged to some degree later in the year.
"70% of our tourism economy pre-Covid was based on international visitors. People are incredibly keen to get that business back as soon as possible," he said.
On the subject of mandatory hotel quarantine, he said such measures were by their nature unwelcoming, but acknowledged that getting the public health situation right was the way to deliver the fastest recovery.
However, he warned that if Ireland was behind the curve in getting international travel moving again, it could pose difficulties as airlines re-route aircraft back onto international routes.
"We'll have to work hard to get that business back. These are challenges that we will have to overcome," he said.