An organisation that represents businesses in Dublin city centre has branded the Government's new plan for the development of rural Ireland as ill-considered and unworkable.
DublinTown said the blueprint does not take into account how people wish to live and work, now and into the future. 
It also claims that the plan fails to recognise why people have migrated to cities and why the pace of this migration had accelerated in recent years
"There is no structure to the current proposals or targeted investment to achieve economic and environmental sustainability," said Richard Guiney, DublinTown's chief executive.
"The proposals are a hotch-potch of ill-considered, non-integrated ideas banded together to produce a plan guaranteed to fail."
The organisation argues that cities offer the best opportunity for economic and environmental sustainability. 
It has also criticised the idea of basing long-term plans on current circumstances, which it claims will soon be seen as "folly".
The body said it is very disappointing to see "a clear anti-Dublin bias extolled by the Government at this time," as the capital can be the engine of growth once the pandemic is over, as it has been in the past.
"We have developed several proposals aimed at re-balancing Ireland's population.  It now appears that the Government's previous plan 'Ireland 2040' has been shredded," Mr Guiney said.
"This is particularly bad news for regional cities and strategically placed towns." 
DublinTown, which represents around 2,500 members, also pointed to issues such as the challenges in recruiting and training new staff virtually.
 
It also claims that office based workers are most likely to be promoted, leading the more ambitious personnel to stay close to the decision making process.
The organisation also claims people are increasingly seek out leisure, entertainment, arts and cultural opportunities, most often found in cities.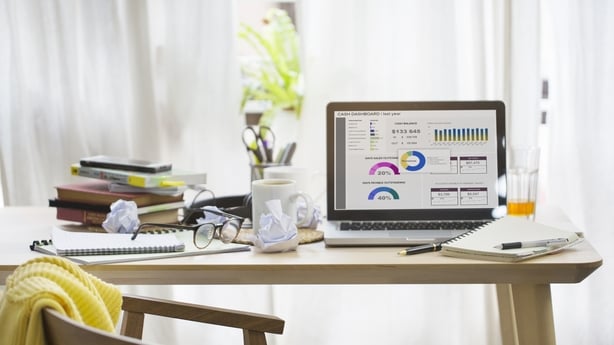 Meanwhile, the American Chamber, which represents over 800 US companies operating in Ireland has welcomed the measures announced today.
Mark Redmond, American Chamber CEO said the future of work is changing for many companies.
"For some, it will look like a hybrid model where a person's working week contains the flexibility to work-from-home anywhere in Ireland as well as collaborating and communicating with team members at the office as needed.
"For others depending on role and sector particularly those in the advanced manufacturing sector, presence in the workplace will remain critical," he said.
Mr Redmond said that rural Ireland has a huge opportunity through this strategy.
"A seamless experience relies on best-in-class physical and digital infrastructure in particular broadband connectivity for employees.
"The target to have 20% of the public sector working remotely requires continued focus on digitalisation of public services, which will benefit all citizens," he said.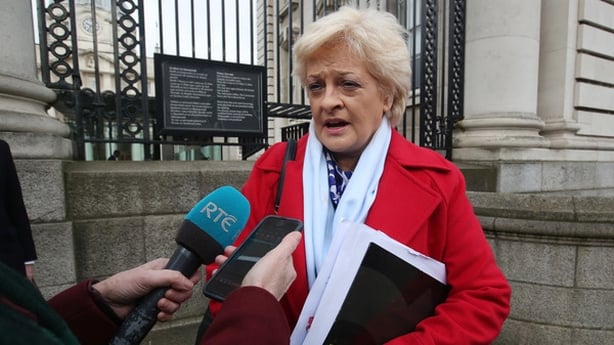 Responding to the new rural plan, Patricia King, General Secretary of the Irish Congress of Trade Unions said remote working has the potential to be a "win-win" for rural communities and workers' quality of life.
"It took a pandemic to fully awaken us to the potential for remote working.
"While the working from home experiment has been fraught for some workers, for very many it has been a positive experience and there is now an appetite among our members to maintain the option of work remotely post Covid-19.
Ms King said the measures contained in today's rural development strategy to facilitate and support workers to live and work remotely in rural Ireland take a big step in the right direction to improve many workers' quality of life.
"Freeing up workers from their long commutes will ensure more time for family, friends, hobbies, sports and involvement in the wider community."
"Congress, however is clear that remote working must be a voluntary option and should not be imposed on workers," she added.
VFI welcomes rural plan
As an organisation that represents publicans in rural Ireland, the Vintners' Federation of Ireland said the plan will help support people and businesses across the country.
As part of the plan, Minister for Rural and Community Development, Heather Humphreys, announced that her department plans to develop a pilot scheme to support the use of rural pubs as community spaces and hubs for local services.
The VFI said it has been in discussions with the Department about such a pilot scheme and looks forward to progressing the concept with the minister and her department. 
Padraig Cribben, VFI Chief Executive, said the plan will bring a fresh impetus to rural life and business.
"Our members play a vital role in rural areas so any opportunity to enhance what they offer to local communities is welcome.
"At a time of great uncertainty for the pub sector and hospitality in general, the support from Minister Humphreys and her department underlines the value pubs will continue to play in their local communities once they are permitted to reopen," he said.