The Bank of Ireland Economic Pulse moved higher in March as the mood among households and firms brightened despite the further extension of Covid-19 public health measures.
Bank of Ireland said its Economic Pulse showed a reading of 73.7 in March - the highest reading in 13 months.
The index, which combines the results of the Consumer and Business Pulses, was up 5 points on last month and 3.2 points higher than a year ago.
Bank of Ireland said the prospect of a cautious easing of Level 5 restrictions from early April onwards and widespread vaccination by the autumn looks to have softened the blow, with a pick-up in economic and commercial activity anticipated as the year progresses. 
The Consumer Pulse rose for a second consecutive month in March as households keep the faith. It stood at 69.8 in March, up 2.6 on last month but 8.8 lower than a year ago. 
Bank of Ireland said that with the vaccine rollout progressing and set to quicken during the second quarter and schools starting to return, households were more upbeat this month. 
"The improvement in sentiment was centred on the economy and jobs - notably the balance of positive and negative responses concerning the economic outlook moved into the black for the first time since February 2020," it added. 
The Business Pulse also saw gains for the second month in a row with sentiment up in all sectors in March.
It came in at 74.6 in March 2021, up 5.6 on last month and 6.2 higher than a year ago. 
Bank of Ireland noted that firms in each of the four sectors - industry, services, retail and construction - upgraded their near-term expectations for activity and hiring this month as they looked past the here and now to the re-opening of the economy. 
It said that prolonged Level 5 restrictions are taking a toll on many businesses however, as are the new trading arrangements with the UK. 
"The March survey took a closer look at the latter and finds that three in five firms for whom Brexit is relevant are experiencing supply chain disruptions, while 56% are incurring extra costs. More positively though, around one in seven said that they are seeing new opportunities emerge," it added.
Meanwhile, the Housing Pulse rose for an eleventh month in a row in March. At 97.3, the index was 4.1 higher than February's reading and up 19.9 on a year ago.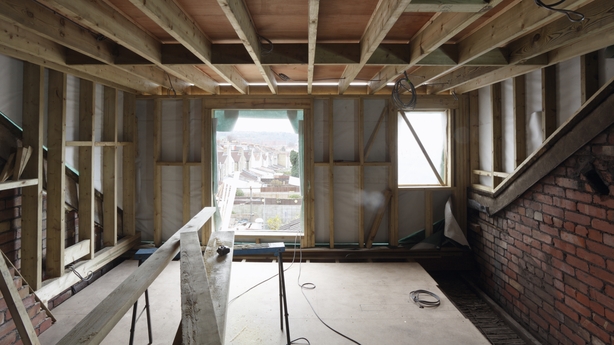 Bank of Ireland said that over three in five households now think house prices will increase in the next year, not least because current construction site closures are a headwind for supply which is already well short of demand. 
"The March data also point to upward momentum on the costs front, with two thirds of builders reporting an increase in non-labour input costs in the past three months, partly because of Brexit-related disruption," it added.
Dr Loretta O'Sullivan, Group Chief Economist for Bank of Ireland, said that while Level 5 restrictions and vaccine supply issues are causing frustration, there appears to be a growing sense that the setbacks of late are delaying rather than derailing the recovery. 
"The forward looking components of the index were key to the move higher this month, with one in two households expecting the economy to get better over the coming year and 44% of firms expecting business activity to increase in the next three months," Dr O'Sullivan said. 
"And while there is further to go, it is encouraging to see that the Economic Pulse has now recovered three quarters of its Covid-related losses," she added.