"I don't know what a tracker mortgage is." 
Remember the ad? The ad was released by the financial regulator around 2007, as part of a campaign to educate people on their consumer rights. 
Well sadly, 14 years on, most of us now know all too well what a tracker mortgage is, thanks to the now infamous actions of the banks.  
Tracker mortgages are home loans where the interest rate is pegged to the main European Central Bank rate, with a fixed additional margin for the bank issuing them.  
They were issued like snuff at a wake in the early 2000s, led by Bank of Scotland Ireland - the first lender to offer them in the Irish market.  
Initially they seemed a win-win for all concerned.
Borrowers got the benefit of rates that typically were low because ECB rates were. 
The banks got a decent set margin and a lot of business from them in what was a competitive market at the time.  
But then came the financial crisis in 2007 when the cost of borrowing for banks began to soar, pushing their large portfolios of trackers into a loss-making position.
What followed, we now know, were desperate attempts by all the main banks to reduce their exposure to the now costly products. 
The action of the banks
So what did the banks do? 
The Central Bank's enforcement action against Permanent TSB, published in 2019 alongside a €21m fine, found it had failed to warn certain customers that they would lose their tracker mortgage entitlements as a consequence of their request to break early from a fixed or discounted interest rate. 
Certain customers were denied a correct tracker rate in 2009 and 2010, and the bank incorrectly interpreted legal contractual terms and conditions.  
Similarly, last year the regulator fined KBC Bank Ireland €18m for failing to adequately warn customers that they wouldn't be able to return to a tracker rate from a fixed rate.  
Perhaps more seriously, it also proactively tried to convert customers off their tracker rates. 
Then this week, Ulster Bank was issued with a record €38m fine by the Central Bank for equivalent behaviour.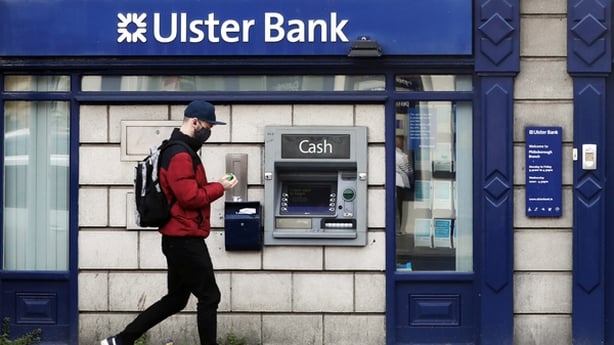 Ulster Bank failed to adequately protect tracker customers' rights, again by failing to disclose the consequences of fixing their rate and by devising and implementing a deliberate strategy not to provide certain customers with their correct tracker entitlement, unless they complained. 
What's more, in the cases of KBC Bank Ireland and Ulster Bank, the Central Bank found they had not complied with the regulator's "Stop the Harm" principle, which required banks subject to the Tracker Mortgage Examination to not do anything else to negatively impact customers while the probe was underway. 
"Our investigation identified the numerous opportunities that UBID (Ulster Bank Ireland DAC) had to do right by its customers and the efforts that UBID went to in order to evade its obligations to these customers," wrote the Central Bank's Director of Enforcement and Anti-Money Laundering, Seána Cunningham on Thursday. 
Victims' stories
For those customers caught up in the appalling breach of trust, the behaviour of the various banks has meant in some cases a decade or more of turmoil.  
Many were in effect overcharged for years. 43 even lost their properties, 29 of which were family homes.  
One woman and her sister, who did not want to be identified, were among those who fell victim to Ulster Bank's tactics.  
They bought a house together in the noughties and were initially on a tracker, before fixing for a period.  
When the fixed rate period ended, trackers were still being offered by Ulster Bank, but despite a contractual right to return to one, the bank would only give the women either a variable or another fixed rate.  
They didn't challenge it, as they were unaware of their rights at the time.  
But the consequence was that their mortgage quickly began costing them €1,000 more a month than it would had they been back on the tracker rate they were entitled to. 
As a result, they were soon living in a house they couldn't afford and this became a key factor in a decision by both to move abroad for a period.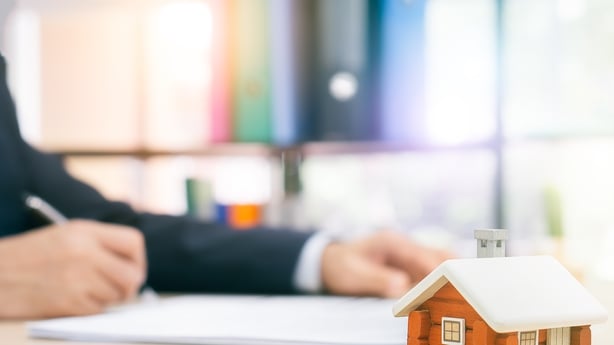 In 2014, the woman's husband took a look at the situation and because of the growing public furore around the tracker mortgage issue, he quickly smelled a rat. 
He got the women to contact Ulster Bank to seek a copy of their original loan offer letter.  
The bank initially refused to provide it.  
After much to and froing across the space of a year, eventually it sent them a 40-page document, but missing the key page where the right to a tracker was detailed. 
The back and forth went on for three further years until the women eventually got the complete document from the bank. 
They took it to financial advisor Padraic Kissane, who by then was representing hundreds of wronged tracker customers across the banks. 
He took up their case, which was eventually only concluded with a settlement in January of this year, nearly seven years after the process began. 
It consisted of a refund of the overpayment for the years the tracker had been denied as well as a small amount of compensation.  
They appealed the compensation amount as they felt it did not adequately reflect the impact the ordeal had on their lives and were awarded an additional sum. 
This week they said the Central Bank's decision on Ulster Bank "made difficult reading", reminding them once again of a long stressful period of their lives that would be better forgotten.  
Lost lives
Mr Kissane, who has been challenging Ulster Bank on the tracker matters since 2009, described the record €38m fine that Ulster Bank must now pay as a vindication of his work.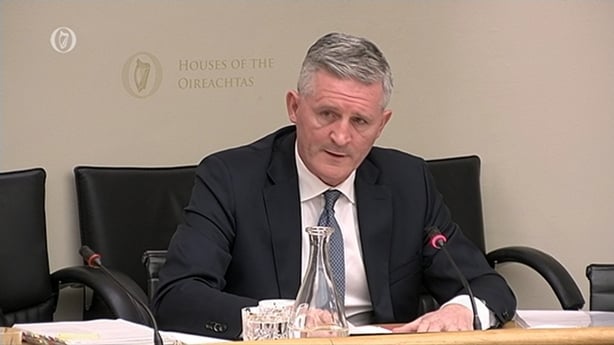 "But with a huge tinge of sadness there as well, in terms of being vividly aware of the harm and upset and difficulties it has caused to families and individuals effected by this," he explained.  
Mr Kissane, who is also a consumer representative on the Irish Banking Culture Board, continues to deal with cases that are under appeal.
In one current example, a customer being overcharged €650 a month on their mortgage led to a situation where they could not afford necessary intervention to help with a special needs child. 
He said Ulster Bank's complaints handling unit had consistently told him that he was wrong about his own clients, with challenges put up at every turn. 
"The figure is irrelevant to me, it is the words I look at more so than the figure of a fine," he said. 
"I am conscious at all time reading those words the harm that was done and unfortunately to get that corrected I would have needed a time machine," he said. 
Individual accountability
Mr Kissane said he has a particular problem with the fact that the Central Bank's findings do not contain any reference to individual accountability. 
That's because under the current system, the regulator must conclude a case against the corporate entity before it can look at individuals.  
The Director General of Financial Conduct at the Central Bank, Derville Rowland, said enforcement investigations are wide and deep and include all angles. 
"Of course, as part of that we will consider the role of individuals," she told the News at One on Thursday. 
"Our tracker mortgage examination is ongoing and today marks the closure of the case against Ulster Bank, the firm," she said.
She added that "all angles are being considered." 
So far though, not one individual has been held to account for their role in the tracker mortgage controversy. 
Not over yet
Aside from possible action against individuals though, there are other threads of this affair still to run their course. 
AIB and Bank of Ireland remain under investigation by the Central Bank and AIB has put aside €70m to date to pay for a possible fine, with Bank of Ireland not disclosing its provision.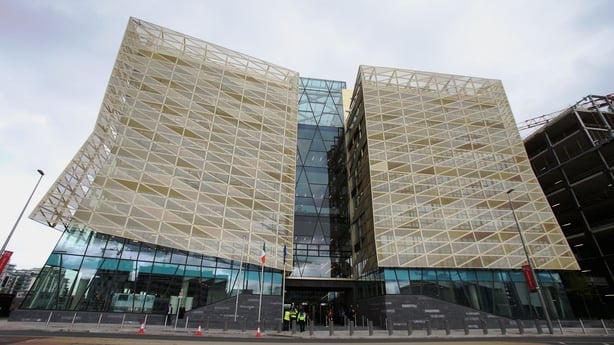 There are still around 1,200 cases pending before the Financial Services and Pensions Ombudsman.  
And while not all will be upheld, it is reasonable to expect that many will, with possible knock on effects for other similar cases.  
There are also many cases still winding their way through the appeals process set up under the Central Bank's Tracker mortgage examination.  
There also remains many customers whose cases have also fallen outside the net of the various probes who feel they have also been wronged.  
And so while including compensation and redress, and the cost of dealing with the administration of the controversy, the whole debacle has cost the banks around €1.5 billion to date, the bill is likely to grow even higher.  
A heavy financial price for them to pay, for sure, particularly Ulster Bank as it plots its withdrawal from the Irish market.  
But not a patch on the cost of the damage the banks' collective actions have wrought on the lives of upwards of 40,000 customers whose trust was so roundly betrayed.