Drinks group C&C has announced a deal today to sell its wholly-owned US subsidiary Vermont Hard Cider Company to Northeast Kingdom Drink Group for a total consideration of $20m.
The deal is due to complete in the coming weeks. 
In a trading statement for the year to the end of February, C&C also said its cost reduction programme is set to deliver savings of €18m a year against its pre Covid -19 cost base.
C&C said the Covid-19 pandemic has had an "unprecedented impact" on the broader hospitality sector and C&C specifically.
It said trading during the last year was characterised by a series of significant and continuously evolving lockdowns and regional trading restrictions. 
"As a consequence, C&C has not been in a position to provide guidance on earnings or related measures and formally withdrew guidance on 3 June 2020," the company said.
But it said the inherent strength of its brand-led distribution model and the fundamental role it occupies in the infrastructure of the UK and Irish drinks market, supported a return to profitability and underlying cash generation during the easing of trade restrictions in July, August and September. 
C&C said its off-trade volume share in its three core brands - Tennents, Bulmers and Magners - have grown over the past year. 
Tennent's has a market share of 26.6% in Scotland, while Bulmers volume share of Irish cider increased to 50.2% and Magners volume share of apple cider in the UK rose to 9.6%.
During the year C&C extended its partnership with Budweiser Brewing Group in Ireland to include exclusive distribution of Budweiser, Tito's Handmade Vodka in the UK and Innis & Gunn, Scotland's leading craft beer.
It also sold one of its non-core assets, Tipperary Coolers in Ireland, for a consideration of €7m.
Last week C&C said it had reduced its workforce here by 34 people as a result of the impact of Covid-19. 
The company said the majority of the reductions, which happened over recent months, came through voluntary redundancies. 
C&C's commercial and distribution teams on the island of Ireland, which includes Bulmers Ireland in the Republic of Ireland and Tennent's in Northern Ireland, were impacted.
David Forde, C&C Group chief executive, said the company has an inherently strong business model, with admired brands that embody provenance and have a real affinity with their markets, coupled with a leading distribution infrastructure in terms of scale and reach.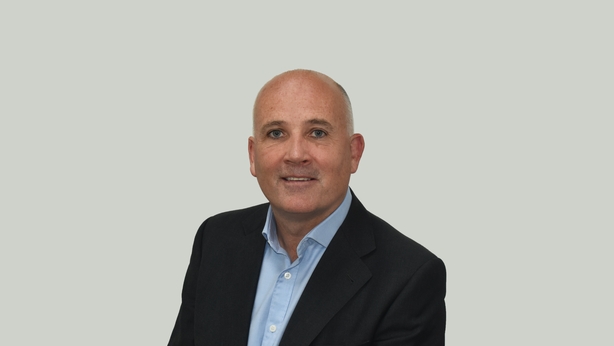 "While our ability to trade has been severely restricted in hospitality, our brands have performed strongly in the off-trade," David Forde said. 
"The group has been working hard to ensure that we are primed and ready to serve our on-trade customers as and when the hospitality sector is allowed to reopen, from a more streamlined base and with new brand partners, in the post pandemic market," the CEO added.