Irish firm The Giant Company has launched the tallest moving statue in the world today, which stands more than 10 stories high.
The Giant is a new visitor attraction concept for the 21st century and was inspired by Jonathan Swift's Gulliver's Travels. 
The company aims to bring its patented concept to 21 sites in 21 cities around the world during 2021.
Developed by Irish entrepreneur Paddy Dunning, who is behind the Dublin Wax Museum, Grouse Lodge Studios and The Button Factory, The Giant includes LED pixels which gives it the ability to instantly take the form of any person from history from Albert Einstein, Beyonce to Spiderman. 
Every hour The Giant talks about a famous person and then transforms into that person. 
Supported by Enterprise Ireland, The Giant Company has engaged commercial estate agents CBRE to identify sites around the world suitable for the exhibition.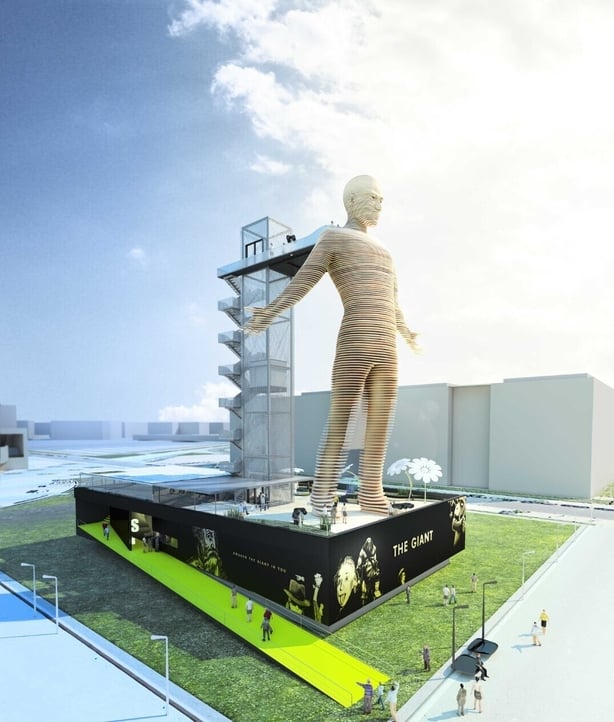 "We are now seeking 21 sites in 21 cities by the end of 2021. The Giant will be one of the world's most ambitious cultural and commercial projects bringing together art, amusement and wonder to create a contemporary and highly profitable business," Paddy Dunning said. 
"We envision The Giant as an adjunct to new urban redevelopment projects, stadiums, arenas, shopping centres, museums and other locations," he added.
The Giant is expected to draw about 500,000 visitors each year, generating annual revenues of around €12m. 
Each Giant will cost between €15–€20m to develop, depending on location and size, which is variable.