Tánaiste and Minister for Enterprise, Trade and Employment Leo Varadkar is taking part virtually in some major trade-related events as part of the Government's St Patrick's Day programme this week.
Mr Varadkar said he will be participating in high-level meetings with companies from India, Australia, the UK, France, Germany and the US that have invested in Ireland already or are thinking of doing so.
"Even though this year's St Patrick's Festival will be very different to previous years, we still intend to take the opportunity to promote Ireland abroad albeit not in person," Leo Varadkar said.
"The pandemic has proven how dependent we are on international trade from imports like vaccines and PPE to exports like food and ventilators. We are all inter-dependent in the modern world," he added.
The Tánaiste said that despite an unprecedented and difficult year, the country still recorded a net increase in exports and FDI-related jobs in 2020.
"The revenues generated by multinational companies and other exporters allowed us to fund business grants, the PUP and wage subsidies, as well as extra investment in healthcare and education, to an extent that would not otherwise have been possible," he added.
Today the Tánaiste will participate in a webinar involving senior business executives from India, which will discuss topics such as Ireland's plan for recovery post pandemic, Indian-EU trade policy and Brexit.
The country's trade with India is worth approximately €4.9 billion and Indian companies employ over 2,500 people here.
He will also address a meeting of Australian buyers who have previously visited Ireland over recent years as part of the "Ireland Revisited" event series, which looks to maintain links with those who have previously done business in Ireland.
There was a 15% increase in goods exports to €889m and a 14% increase in goods imports up to €116m between Ireland and Australia last year.
Over the course of the week, the Tánaiste will also attend events promoting Irish business across the euro zone and UK.
Meanwhile, during the week he will speak with Governor Newsom of California as part of an Enterprise Ireland event involving a number of companies from the Bay Area.
On St Patrick's Day, the Tánaiste and the Governor of Washington Denny Heck will participate in another EI event focussing on the Ireland-US trade relationship in the wider Seattle area.
Robert Troy, the Minister for Trade Promotion, will also participate in a number of online trade events this coming week as part of the St Patrick's Day Programme.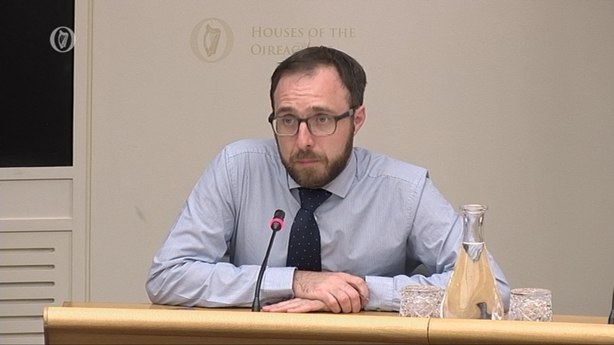 These events include a Belgium-Ireland trade webinar and a roundtable event involving senior UK business executives which will discuss the challenges associated with the Covid pandemic, Ireland's post-pandemic plans and the benefits of investing in Ireland.
Mr Troy said that maintaining strong trade links with our closest neighbours and the euro zone is a priority.
"As the vaccination programme ramps up and as infection rates come down, recovery in 2021 is expected to gather speed as the economy reopens. And while we are aware of the challenges ahead of us, this week is an important moment for us as a country to look at the opportunities of strong international trade relations - both economically and socially," he said.
The Minister will also address the Nordics Sustainability in a Digital World on St Patrick's Day itself.
The Nordic region, which includes Sweden, Denmark, Norway, Finland and Iceland, forms the 11th largest economy in the world and it delivered nearly €870m in exports in 2019 from over 450 Irish companies.
During the week, Mr Troy will take part in an online meeting with a panel of Senior Australian Executives from across a range of sectors including financial services, technology and healthcare.
The value of Ireland's trade with Australia in 2019 was €7.1 billion, with services trade accounting for most of this at €6.2 billion.
He will also take part in the ASEAN (Association of Southeast Asian Nations) region's St Patrick's Day virtual webinar event, an opportunity for Irish companies and individuals engaged in the region to connect, share experiences, and to identify opportunities to grow trade and investment between Ireland and Indonesia.
Irish exports to the region totalled €350m for 2019.
"Despite the past year, Irish companies are still performing strongly on global markets and remain resilient despite the challenges they face," Mr Troy said.
"The St Patrick's Day trade missions play a critical role in supporting our indigenous companies to gain worldwide recognition and achieve even greater levels of export success. The Asia-Pacific region remains the fastest growing in the world and strengthening our trade links with the region presents some excellent opportunities for to grow our footprint in the region," he added.
Meanwhile, Minister for Further and Higher Education, Research, Innovation and Science Simon Harris will this week host a series of meetings with international companies to mark St Patrick's Day.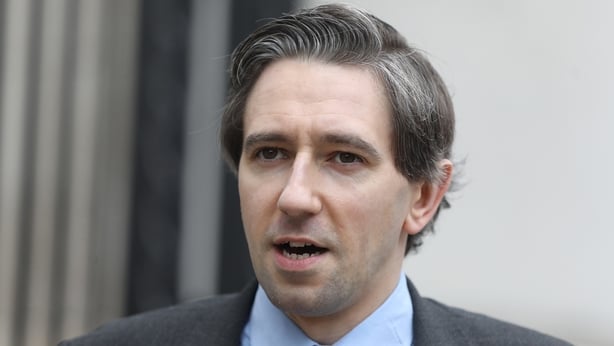 Simon Harris will today host virtual meetings with IDA clients in Europe, before a number of online engagements with Science Foundation Ireland in the US.
"Covid-19 has disrupted the normal traditions of St Patrick's Day. However, it still offers Government the opportunity to market Ireland abroad. This week, I will be hosting a number of engagements with science and business community across Europe and the US," Mr Harris said.
"When this pandemic passes, and it will, we must ensure Ireland will be a leading location of choice in what is an increasingly competitive global market for overseas investment," he said.
"It is the role of this Department to ensure Ireland has the right skills and talent to attract foreign direct investment, and that our science and research system remains a key driver of innovation in our economy," he added.