The 2021 Edelman Trust Barometer shows the emergence of health authorities and members of the scientific community as highly trusted leaders amid the Covid-19 pandemic. 
71% of survey participants said they view the Health Service Executive (HSE) and the National Public Health Emergency Team (NPHET) as trusted organisations.
The World Health Organization (WHO) also enjoys strong trust levels with 70% of Irish respondents, according to this year's barometer. 
An additional supplemental study also shows that with the vaccine roll-out under way, a significant majority of respondents - 77% - said that they are willing to vaccinate – a 12-point increase since November.  
The data also underlines a sense of urgency among the public for the vaccine with 63% of respondents saying they would take a Covid-19 vaccine "as soon as possible" - almost double compared to November 2020 (32%). 
Edelman said the biggest concern for people is the wider economic fall-out from the pandemic, with 74% of Irish respondents having those worries. 
This compares to the 63% who say they are concerned about contracting Covid-19.
People are also less worried about contracting the virus compared to their concern around pressures on health services outside of Covid-19 (72%) and growing isolation and mental health issues (70%), Edelman said. 
Overall, the 2021 Edelman Trust Barometer indicates that there has been an increase in trust levels in institutions in Ireland, with government and business experiencing the biggest gains. 
Trust levels in government increased to 48% - a seven-point improvement compared to last year - while business also saw a considerable jump, rising seven points from 48% in 2020 to 55% in this year's Irish findings.
It also shows that people are expecting more from business, which is now being asked to accompany its traditional competency of profit making with solving problems in society.  
Over six in 10 want business chiefs to lead on change rather than waiting for government to impose change on them and 67% believe that CEOs should hold themselves not just accountable to a board and shareholders but also to the public.
Meanwhile, today's research also shows uncertainty among Irish respondents in relation to Brexit and Ireland's relationship with the UK. 
Just one-third of respondents said that they trusted Britain, with 63% saying that the manner in which Brexit was negotiated caused them to lose trust in Britain.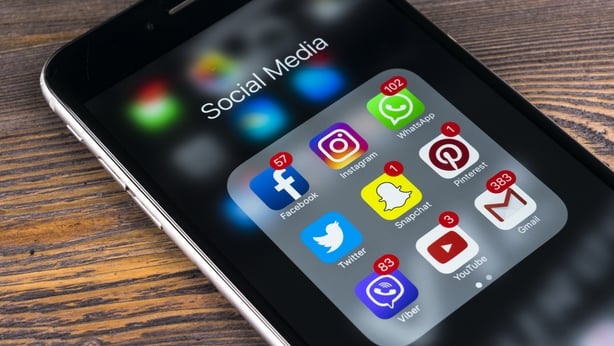 This year's Trust Barometer also shows a drop in trust in all information sources, including traditional media, search engines and social media. 
Social media ranks as the least trusted source, with the Barometer pointing to an urgent requirement to deal with the infodemic of misinformation and highlighting the need for personal responsibility when identifying fact and fiction.  
"The Covid-19 pandemic and the associated economic impact means that trust has been put to the test like never before, but contrary to global trends, Ireland has seen an increase in trust levels of government and business institutions in the past year," Joe Carmody, Managing Director of Edelman Ireland, said. 
"This is reflective of the Government's management of the biggest public health crisis of our times, while employers are also viewed as highly trusted," Mr Carmody said. 
"With 68% of people saying they believe communications from their employer, we are also seeing the localising effects of Covid, where we appreciate our local context more, be that our community, colleagues or employer," he added.
The annual Edelman Trust Barometer is now in its 21st and it surveys over 33,000 respondents in 28 countries.