"It's not just business. It's personal."
So goes the by now well-worn catchphrase used by stockbroker Davy in its advertising and on its website.
But things got very personal indeed at the firm yesterday, with chief executive Brian McKiernan, deputy chairman Kyran McLaughlin, and Head of Bonds Barry Nangle all stepping down from their involvement with the company.
Their fate was sealed on Tuesday, when the Central Bank of Ireland issued damning findings and a record €4.13m fine arising from its investigation into a 2014 bond deal that the business was involved in.
It saw a "consortium" of 16 Davy employees, including a group of senior executives, buying unlisted Anglo Irish Bank bonds from a client at an agreed price.
But the client was not made aware that the consortium was made up of Davy staff.
The Central Bank found Davy failed to put in place a system to prevent a potential conflict of interest when employees entered into personal transactions.
It also found that Davy's compliance section was "sidestepped" by the consortium.
The regulator concluded that in permitting the transaction to go ahead, Davy had acted "in a reckless manner".
It had prioritised facilitating an opportunity for the group of employees to "make a financial gain" over sticking to the rules and posed a risk to the client, the Central Bank said.
It was an extraordinary set of findings in relation to what was one of Ireland's most respected financial services firms.
But the Central Bank's conclusions and fine related to Davy as a corporate regulated entity and not to the 16 individuals involved.
So there quickly followed a political and public chorus of calls for individual accountability.
Behind the scenes, some of Ireland's largest and most prominent firms who use Davy's services, were also asking probing questions about what had happened, and how it could have happened.
Davy is also a primary dealer of Irish Government bonds and is involved in marketing them to international investors.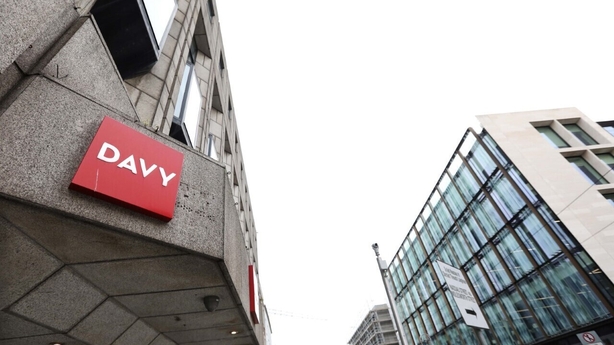 Unsurprisingly, the National Treasury Management Agency therefore wrote to Davy on foot of the Central Bank's statement, to seek answers.
The agency is due to hold a bond auction on Thursday, so the timing in some respects couldn't have been worse.
While internally, staff in Davy who had not been involved were rightly asking searching questions of senior management.
The pressure on Davy's board and executive became immense.
So when it was announced yesterday that three senior figures were to resign, the only thing that came as a surprise was that it had taken from Tuesday to Saturday for the conclusion to be reached.
Indeed arguably, had the departures come sooner, it might have served to mitigate slightly the immense reputational damage that has been caused.
Brian McKiernan said in a statement that he regretted his role in the 2014 transaction and was sorry for the hurt it had caused to the reputation of Davy and its people.
In a separate statement, Kyran McLaughlin said he had informed the chairman he was bringing forward his planned full retirement and was retiring with immediate effect. Unlike Mr McKiernan, he did not apologise.
In a third statement from the company itself, chairman John Corrigan said its priority now is, "to restore trust in the integrity and robustness of our control environment and culture, and to ensure we provide our clients with the standard of service and protection that I know our people are committed to."
He also reiterated Davy's claim from earlier in the week that it "deeply regrets the shortcomings that emerged from the Central Bank of Ireland's investigation and apologises unreservedly and unequivocally that these failures occurred."
Although the company didn't say so in its statement, it is understood Mr McKiernan, Mr McLaughlin and Mr Nangle depart without any additional compensation being paid by Davy.
The developments were "noted" by the Minister for Finance, Paschal Donohoe, who earlier in the week had described the behaviour of the Davy 16 as exceptionally serious.
But it seems unlikely that the resignations will be the end of the controversy, particularly when it comes to political interests.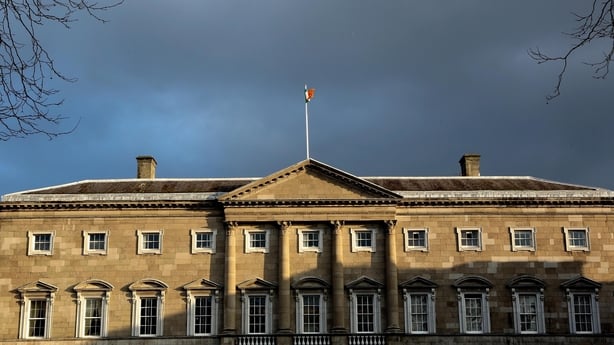 First, Davy is conducting its own internal review of the issues.
Given that following this weekend's resignations, the board is now comprised entirely of directors who joined after the 2014 transaction (a majority of whom are independent non-executive directors) it should be expected that the review will be thorough and have consequences if necessary.
The Central Bank also has the powers to open investigations into individuals once it has made negative findings against a regulated corporate body, although there is nothing yet to suggest it has or will do so in this case and it has declined to comment on the matter.
The issues could also potentially be referred to other State agencies, such as An Garda Síochána or the Director of Corporate Enforcement for further examination - but again, there is no information to suggest they have.
The NTMA and Government will continue to come under pressure from the opposition to cut ties with Davy, at least until a full review is complete.
Other clients, large and small, will undoubtedly continue to examine the situation closely too.
Pressure will also pile on the Government to bring forward concrete proposals around a Senior Executive Accountability Regime (SEAR) that would enable the regulator to properly hold individuals in regulated firms to account for their actions, without the need for findings against the firm to be made first.
Long promised, and sought by the Central Bank, the Government has dragged its heels in coming up with proposed legislation and pushing it through the Oireachtas.
The entire matter is also set to get an intense airing this week, when representatives of the Central Bank appear before the Oireachtas Committee on Finance on Tuesday.
Taken together then, there is now an awful lot at stake arising from the scandal.
Not only is Davy's reputation severely tarnished, but public trust in the wider financial services sector has also been dented by it.
In addition, the perception from the outside looking in that Ireland Inc has made progress in cleaning up its act after the property crash and financial crisis over a decade ago may also be damaged.
This, at a time when competition for inward investment is fierce and the need is particularly high for the State to maintain its positive reputation so that it can raise funds cheaply in the bond markets.
Davy's board's bold assertion on Wednesday, that the issues that occurred in 2014 could not recur, had echoes of statements that have been made by those in the banking and financial services industry in the period that followed the bailout of our banks.
And clearly those words, uttered a decade ago, are starting to ring pretty hollow now.