Liam Carroll, one of the country's best-known developers before and during the Celtic Tiger property boom, has died.
Mr Carroll was responsible for building thousands of apartments in Dublin city centre and docklands, as well as commercial office, retail and hotel developments from the 1980s onwards.
He also got involved in growing stakes in a range of well know Irish companies including Greencore, Irish Continental Group and Aer Lingus.
However, his business empire came crashing down in 2009 as the financial crash took hold, leaving his firms with large debts which could not be paid.
Two attempts that year to have his Zoe Group of companies placed in examinership failed, leading to the appointment of receivers to the assets by a number of banks.
Over this career, the developer was responsible for the building of as many as 9,000 apartments.
But Mr Carroll drew much criticism because thousands of these were basic small units, earning him the nickname of the "shoebox king". 
However, he was also involved in the construction of a number of more notable projects, such as the Gasworks in Dublin, which saw an old gasometer transformed into a block of high-end apartments.
Among the highest profile commercial developments he was involved in was what was supposed to become the new headquarters of Anglo Irish Bank on Dublin's north quays.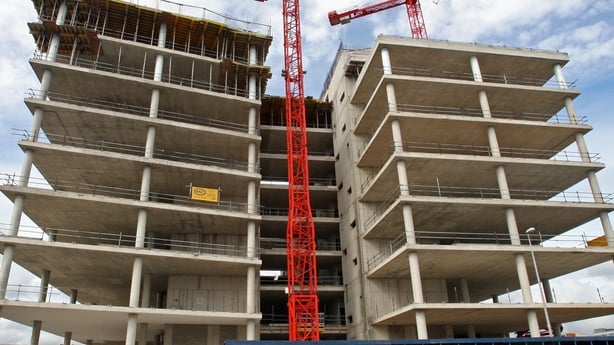 But when the property crash hit and his businesses ran into financial difficulty, the building was left as a shell, before much later being completed and becoming the current home of the Central Bank of Ireland.
At the peak, Mr Carroll's businesses reportedly had assets of €5bn, with debts of €3bn owed to Irish and UK banks, some of which had to bailed out by the Irish taxpayer.
Many of his loans ended up with the National Asset Management Agency.
But despite his significant wealth prior to the property crash, Mr Carroll was a very private man.
He was reputed for living a modest lifestyle, setting him apart from many of the other Celtic Tiger property developers who were prominent at the time.
Mr Carroll was originally an engineer by profession.
His is survived by his wife Róisín and children Nuala, Bróna and Conor.