The confirmation from NatWest that it is to pull Ulster Bank out of the Republic of Ireland has been long awaited.
For months now there have been rumours circulating in banking sectors that Ulster Bank was to leave the market.
It brings to an end 160 years of banking tradition and another big bank will disappear from our main streets.
There are thousands of us who were tempted to open our first savings account with Ulster simply to get our hands on the Henry Hippo money box. Ulster was traditional, it reached its customers young and developed huge loyalty.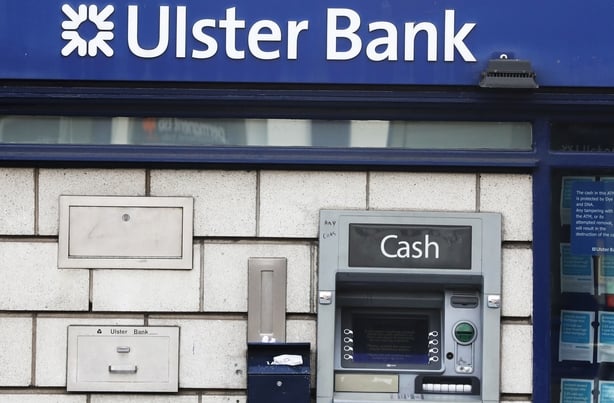 Even through much of the disastrous IT issues of recent years, many people stuck with them.
But the bank has struggled through a competitive boom time market, and through the subsequent recession. It holds 15% of the Irish mortgage market and has more than €20 billion on its loan book. A massive bailout from RBS and the sale of large parts of its loan book have not been enough.
Ulster Bank in the Republic of Ireland is to be no more.
Nothing is going to happen fast and CEO Jane Howard said this morning: "We remain open for business across all of our channels for both existing and new customers".
For the 2,800 staff it is very bad news and for the 1.1 million customers it is a worry, in particular for those who have mortgages with Ulster.
In Ahearla, Co Cork, Suzanne Lowell is worried.
She is a long time Ulster Bank customer, and although she doesn't have a big love of banks, she's been happy with their service.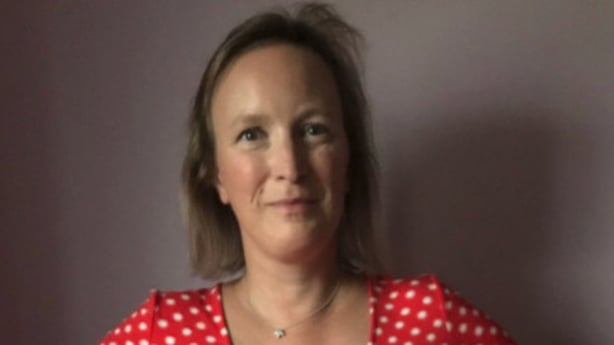 "They gave me my first car loan, I have a tracker mortgage with them, a credit card, my three children's bank accounts were opened when they were born, they now have debit cards.
"This whole thing is a nightmare and I don't know where to start looking elsewhere for a bank account. My concern is that my mortgage will be sold to a vulture fund, that is my biggest concern and there hasn't been any communication to the customers, or even the employees."
Terms and conditions
But there are protections in place and consumers should know that the terms and conditions of their mortgage, agreed with Ulster Bank, must be honoured, no matter what financial institution takes it over. Be that AIB or Bank of Ireland, or a so-called vulture fund.
Mortgage holders, in particular tracker mortgage holders, should stay put and wait for a structured switching programme to be put in place. If you jump now, you will lose your tracker, but if you hold on the new loan owners will have to honour your tracker rate and terms. 
Ulster Bank might decide to hold the healthy mortgages on its books and service the loans via a third-party finance house, or it could sell the loans to another financial institution. The term 'vulture fund' has been much bandied about and it is a big concern of consumers here that the loans could be bought by a private equity house - what we've become used to being called vulture funds.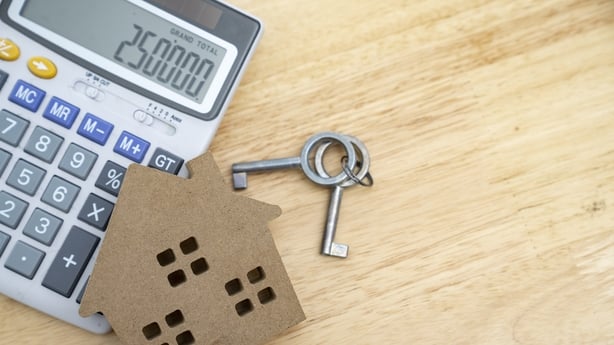 The move has huge implications for competition in the sector here, and a private equity firm taking such a big chunk of the market doesn't sit well with anyone. Equally, the two existing banks carving it up between them presents massive competition issues too.
No matter what's happening, they can't ignore the terms and conditions you had with Ulster Bank, it's simply not allowed under existing rules. No matter who buys the loan, or who is managing it, the agreement you had is the agreement that stands. That includes trackers, repayment terms, rates etc.
Often the criticism of private equity firms is they are hard to contact; they have poor communications. They have a reputation for being aggressive and unsympathetic to struggling customers and the last thing any mortgage holder wants is a faceless entity to answer to for the remainder of their mortgage.
Clarity and cover
The Consumer Protection Code in place provides some clarity and cover for consumers. Ulster Bank must give at least two months notice to customers to allow them make alternative banking arrangements.
If there is to be a merge or a takeover they also have to inform customers about how the continuity of service will be dealt with. From the soundings this morning nothing will happen quickly and we are looking at many years of a slow and gradual wind down.
A programme to allow customers switch to an alternative bank must be put in place. There is also a code in place to deal with customers switching their accounts to another bank, which provides guidance and clarity.
Ultimately as scary as it all seems, there is at least oversight. The Central Bank has been liaising with the banking sector on this for weeks. 
Shop around
It is time for Ulster Bank customers to start thinking. 
The Competition and Consumer Protection Commission has a good comparison tool in its website. It lets consumers compare current accounts, savings, mortgages and even credit cards. It will allow you weigh up the maintenance fees, charges and interest rates.
Existing banks will know that there are over 1 million Ulster Bank customers looking for a new bank and they'll be keen to grab as many as they can, but the reality is there are limited options, so choose wisely and don't jump too soon.
But the move means less competition and there is already a recognition that there is an issue with competition in the banking sector in Ireland.
Late last year, a Deputy Director of the Central Bank said in a letter to Sinn Féin TD Pearse Doherty that the Bank knows that the lack of competition in the Irish banking sector is probably in the higher interest rates consumers here are charged.
Ed Sibley issued a stark warning in the letter: "The exit of one entity from such a system, all other things equal, could contribute to upward pressure to lending interest rates and potentially lead to weaker credit availability." 
The bottom line is that the exit of Ulster Bank is bad news for consumers here.
Consumers like Suzanne Lowell know that too.
"The sad thing is to see Ulster Bank leaving is just less competition for AIB and Bank of Ireland and Permanent TSB," she said.
Paschal Donohoe says he cannot stop an international bank making a decision on their future in Ireland but he said can make sure the right safeguards exist to protect citizens' needs while having a viable banking sector | Read more: https://t.co/RwF6zstJYS pic.twitter.com/mZw7wN7COx

— RTÉ News (@rtenews) February 19, 2021