Commercial property company Hibernia REIT said today that activity in the Dublin office market remains subdued, as it has been since the start of the Covid-19 pandemic. 
But in a trading update today - covering the period from October 2020 to February - Hibernia REIT said there was a "modest" pick-up in the fourth quarter of 2020.
Office take-up in 2020 amounted to 1.5 million square feet., down 55% on 2019 levels, with 0.8 million square feet of this occurring in the first quarter of the year. 
Hibernia REIT said that at the close of business on February 10, 98% of commercial rents for the quarter ending March 2021 had been received or are on agreed monthly payment plans. 
The rent collection statistics remain similar to recent quarters, it added.
Meanwhile, 95% of contracted rent for the month had been received and the occupancy rate of its residential units was 93%.  
At the same point in December 2020 and January 2021, 97% and 95% of that month's contracted rent had been received and the occupancy rate was 92% and 91%. 
It said it has now received over 99% of December and January rent.  
Work on Hibernia's active office developments, 2 Cumberland Place and 50 City Quay, was halted by the closure of construction sites since early this year as part of national Covid-19 restrictions. 
It said that once sites are allowed to re-open - currently expected to be in early March - both schemes should reach practical completion within a few weeks.
During the period under review, Hibernia said it had invested €3.8m in two acquisitions, both of which are assets adjacent to properties it already owned. 
It said the two deals should help enhance the value of its existing portfolio in the longer term. No disposals were made in the period.
Kevin Nowlan, Hibernia REIT's chief executive, said the company had made further progress in improving the returns from its portfolio and its rent collection statistics remain strong.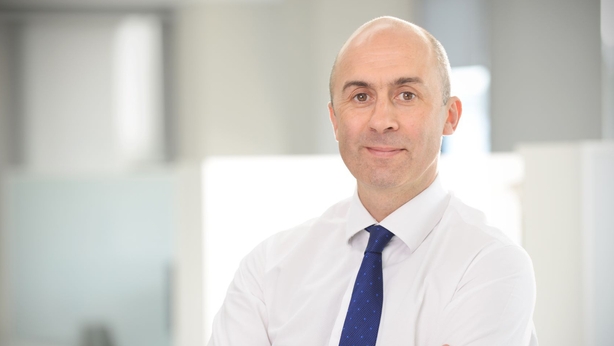 "Our asset management activity has added €0.9m per annum to our contracted rent from our commercial properties, we have acquired two small properties to enhance the future value of our existing assets and we have completed our accretive €25m share buyback programme," Mr Nowlan said. 
"While there was a modest pick-up in activity in the Dublin office market in the final quarter of 2020, letting and investment volumes are likely to remain subdued until workers are able to return to their offices in meaningful numbers," he said.
 
"Hibernia continues to be well-positioned with a strong tenant base, an extensive development pipeline, low financial leverage and a talented team," the CEO added.