Greencore chief executive Patrick Coveney said today that Covid-19 would continue to impact the business during 2021 and as a result, the company's financial guidance remains suspended.
Speaking during a call with analysts this morning, Mr Coveney said Greencore is confident that the measures it has put in place give it the space and organisational momentum to trade through.
He also said the Brexit trade deal means the worst-case scenario has been avoided.
Greencore has seen limited operational disruption since the start of the year, he said, centred entirely on the refocusing of its supply chain between Britain, Ireland and Northern Ireland.
Expressing optimism about the future of the business, Mr Coveney said the market had shown a clear ability to rebound and Greencore's new business activity will underpin this rebound.
He said the company had been consciously deciding to invest strongly in the quarter in preparation for the rebound following the Covid-19 pandemic, including specific new launches and the onboarding of new business.
As a result, he said, the company needs to keep its whole network operational and continue to invest.
Mr Coveney also confirmed that Greencore will not be paying a dividend this financial year.
However, he added that it hopes to be able to pay one in the next financial year of 2022.
"We'll have to see how the business evolves and how quickly our economic model comes back after Covid," he said.
Earlier, the convenience food group reported a 15% decrease in reported revenue in its fiscal first quarter due to the impact of Covid-19 related restrictions on demand in food to go categories.
In a trading update covering the 13 weeks to December 25, Greencore said its reported revenue came to £312.7m.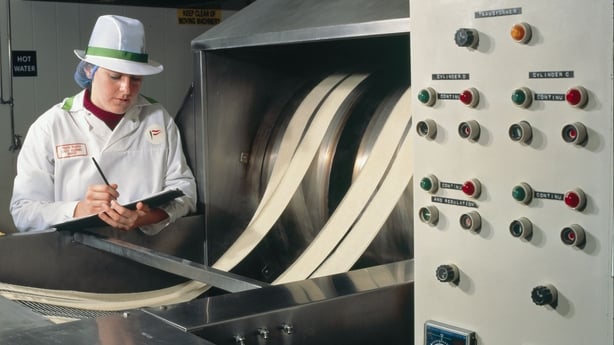 But it said its organisation, supply chain and production network all functioned well in the period which allowed it to maintain its high levels of customer service and satisfaction in what it called a "challenging operating environment".
The group is the biggest pre-packed sandwich maker in the UK.
Greencore said its food to go categories reported revenue was £188.5m, a decrease of 21.7% on a reported basis.
It said the recovery in demand evident at the end of 2020 was impeded by the tiered regional restrictions on mobility introduced across the UK in October, and then by a subsequent national lockdown until early December, followed by the implementation of tiered regional lockdowns.
Meanwhile, reported quarterly revenue in Greencore's other convenience food categories amounted to £124.1m, a decrease of 2.1% on a reported basis.
On Brexit, Greencore said that its operational impact has been modest to date as the company had completed extensive Brexit planning and was well prepared for any near term volatility in the supply chain.
Greencore said that the ongoing uncertainty regarding the duration and impact of Covid-19 on its trading environment, and in particular on demand in its food to go categories, continues to make it difficult to predict this year's performance.
"In this context, the group's financial guidance remains suspended," Greencore stated.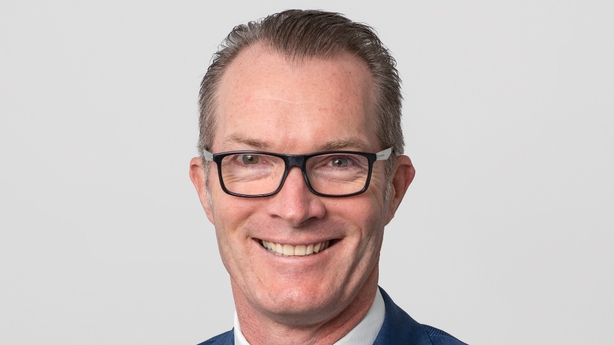 Patrick Coveney, Greencore's chief executive, said that although the difficult trading conditions are likely to persist in the near term, the company remains confident that demand for our food to go categories will recover strongly as the effects of Covid-19 recede and mobility restrictions are removed.
"We secured a number of new business wins in the quarter and have a healthy commercial pipeline as we look forward," Mr Coveney said.
"In addition, the operational, debt and equity measures that we have taken in recent months provide us with a strong foundation from which to navigate our way through all of the challenges of Covid-19," he said.
"We are confident that we have the capability and resources to build back the business rapidly as soon as market conditions allow, and we are optimistic about the medium-term prospects for Greencore," he added.
Shares in the company were lower in London trade today.