It seems to run completely counter to what you'd expect.
We're in the middle of the worst global pandemic in a century, that is causing millions of deaths and making tens of millions sick.
But it is also wreaking havoc on the global and Irish economies, repeatedly shutting down whole sectors, causing hundreds of thousands here to lose their jobs and costing the State and industry a fortune.
Yet in Ireland's case, at least, surprisingly that has not yet translated into businesses closing permanently in large numbers.
Deloitte's most recently published data shows 575 businesses here closed due to insolvency last year.
That's a marginal increase of just 1% on a year earlier.
Numbers released by CRIFVision-net from its database last week were even more positive.
It claims its data shows the insolvency rate for 2020 was actually down 10.7% in 2020 compared to 2019.
Whichever set of statistics you take, it hardly amounts to the avalanche of closures we had anticipated might follow when we went with great trepidation into the first prolonged lockdown last year.
So what is happening? Why are more Irish businesses not failing as a result of the pandemic?
The first factor, according to CRIFVision-net is the courts.
The closure of large parts of the judicial system for a prolonged period last year meant many insolvency applications were delayed.
With courts now functioning again though, that blockage has since been removed, meaning it is less likely to be a factor in future insolvency cases.
According to Deloitte, protection from creditors has also been improved through an increase in the minimum level of debt from €20,000 to €50,000 necessary for a 'winding up petition', beginning in August last year.
Many Irish businesses also went into the crisis in pretty good financial shape.
Debt levels in general were not unmanageable, parts of the corporate sector were sitting on health savings and the economy was doing quite nicely.
This has provided a buffer for many firms to help them get through and given them wriggle room to borrow where appropriate.
The biggest influence though in the low level of permanent closures has been State supports.
Through the Temporary Wage Subsidy Scheme and its successor the Employment Wage Subsidy Scheme, the Covid Restrictions Support Scheme, rates waivers, tax debt warehousing and a plethora of other finance schemes, the exchequer has pumped billions into keeping struggling Irish firms alive.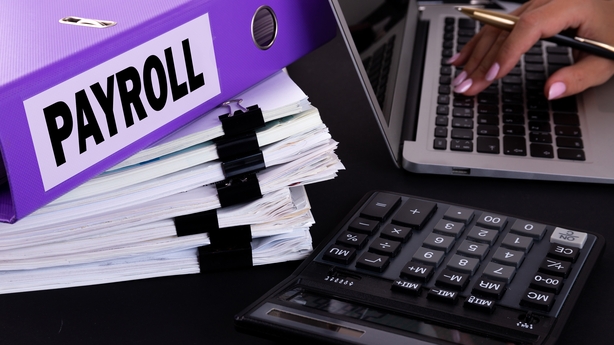 Many of those schemes have been further adapted and extended as the pandemic has proceeded.
Although it is next to impossible to put a number on it, clearly those lifelines have been the difference between a huge number of firms surviving and not.
The cost has been enormous to the taxpayer.
Yet at the same time, the measures have proven priceless not only to the businesses that have benefited, but also to the wider economy which needs them now and in the future to remain functional and productive.
The final, and less talked about factor in the survival of businesses so far has been the forbearance shown by creditors, particularly by the banks.
The most recent statistics from the Banking and Payments Federation of Ireland show 151,000 loan repayment breaks were extended to borrowers by their lenders between March and the end of December.
33,000 - or one fifth - of these were given to small and medium sized loan holders.
The attitude of the banks (so far) in this crisis has been markedly different to during the last financial crash.
There is little public sign yet of banks moving in great numbers on non-performing loans, although it is only three months since the formal payment break scheme agreed by the country's main banks expired.
Insolvency experts think though that it is highly unlikely that this time round the banks will adopt a similar approach to that used in the wake of the banking collapse.
Instead of strong-arming borrowers into meeting their obligations through the courts, they expect banks will continue to adopt the working with rather than against approach, having learned the hard way a decade ago that it is expensive, often doesn't work and makes for bad publicity.
What's also different this time around though is that almost everyone is impacted in some way or other, and there is no single scapegoat to blame.
That means that many other trade creditors have to date "pulled on the green jersey" and shown forbearance, although there have been exceptions, particularly when it comes to the some commercial landlord for example.
Most businesses seem to recognise the bigger picture in all this - that moving on their debtors will likely not only prove counterproductive to them, but also to the wider economic recovery when it eventually comes.
How long all those state supports and all this peace, love and understanding being shown by those who are owed money will last is not clear.
The true level of damage that has already been inflicted on businesses here is unknown, particularly in the sectors that have suffered the worst impacts.
What is clear, though, is that the understanding cannot go on forever, and insolvency practitioners and economists are forecasting a significant uptick in business failures through the second half of the year.
Much will depend on how long the current restrictions remain in place, and when they are lifted, how soon after that the Government starts to wind down the supports.
Then, and only then, will we be able to start to calculate the true cost of the pandemic on our business sector and deal with the scarring it is set to leave behind.