The finalists for the National Enterprise Awards have been announced and represent a diverse range of businesses that are supported by Local Enterprise Offices across the country.
The National Enterprise Awards Final will take place virtually on February 11.
Now in their 21st year, the awards celebrate small businesses and includes awards that recognise excellence in exporting, sustainability and innovation along with eight regional awards and an overall National Enterprise Awards winner.
The finalists are competing for a €40,000 prize fund.
The include businesses involved in Virtual Reality training (VRAI), Artisan pizza production (Pizza DaPiero), international TV and film design and production technology (Odyssey Studios), mobile canning (Bevcraft), e-learning and online management (Dulann), inflammation fighting ferments (Spoonful Botanical), online restaurant ordering and fulfilment (Armour Interactive), energy efficient building (Lidan Designs) and an international online college (5Global).
This year also sees the addition of two new award categories that reflect the challenging business conditions that companies have faced in 2020.
The "Pivot" Award will be won by a company who has successfully pivoted their business in the face of challenging conditions in the last 12 months.
The "Brexit Ready" Award will also be presented to a company who have excelled in their preparation for Brexit particularly where it would have created specific challenges for them as a business.
Previous winners of the National Enterprise Awards include Irish Yoghurts (1998), Obelisk (2000), Simtech Aviation (2008), Digiweb (2004) and Design Pro (2013), Terra NutriTech (2018).
The winners in 2019 were Pestle & Mortar, who are backed by Local Enterprise Office Kildare.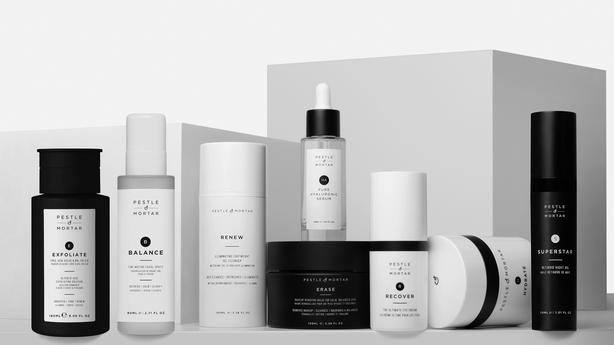 Breda Fox, Chair of the National Enterprise Awards Committee with the Local Enterprise Offices, said 2020 was a challenging year for small businesses and the awards offer a chance to highlight positive stories and businesses who have excelled in the face of unprecedented challenges.
"These businesses have been through a rigorous process of judging, auditing every aspect of their business and this in itself can be a huge benefit to them as they plan for the future," Breda Fox said.
"Whether they win or not these finalists are well positioned to follow in the footsteps of the great companies that have gone before them such as Pestle & Mortar, SimTech Aviation and Terra Nutritech and as a network the Local Enterprise Offices look forward to continuing to support them to help them grow," she added.
The National Enterprise Awards finalists are:
Irish Fluid Controls (Local Enterprise Office Carlow)
Cootehill Precision Engineering (Local Enterprise Office Cavan)
Wow Wee.ie (Local Enterprise Office Clare)
Submit Software Solutions (Local Enterprise Office Cork City)
Travelmaster Events Ireland (Local Enterprise Office Cork North & West)
O'Donnell's Bakery (Local Enterprise Office Donegal)
VRAI (Local Enterprise Office Dublin City)
ZiggyTec (Local Enterprise Office Dun Laoghaire-Rathdown)
Kianda Technologies (Local Enterprise Office Fingal)
Armour Interactive (Local Enterprise Office Galway)
Lorge Chocolatier (Local Enterprise Office Kerry)
QPQ (Local Enterprise Office Kildare)
LoanITT (Local Enterprise Office Kilkenny)
IntegriLeads (Local Enterprise Office Laois)
Dromod Boxty (Local Enterprise Office Leitrim)
Odyssey Studios (Local Enterprise Office Limerick)
5Global (Local Enterprise Office Longford)
Spoonful Botanical (Local Enterprise Office Louth)
Velvet Cloud (Local Enterprise Office Mayo)
Qualitas Electronics (Local Enterprise Office Meath)
Euro Stallions (Local Enterprise Office Offaly)
Lidan Designs (Local Enterprise Office Roscommon)
StoryLab (Local Enterprise Office Sligo)
Complete Calibrations (Local Enterprise Office South Cork)
The Artisan Pizza Company (Local Enterprise Office South Dublin)
The Old Barracks Coffee Roastery (Local Enterprise Office Tipperary)
Knockanore Farmhouse Cheese (Local Enterprise Office Waterford)
Bevcraft Group (Local Enterprise Office Westmeath)
Dulann (Local Enterprise Office Wexford)
Gravitie Data (Local Enterprise Office Wicklow)