Construction sites across the country closed this evening as new Covid-19 restrictions came into force for all but essential building projects.
The Construction Industry Federation (CIF) says this further disruption will have a significantly bigger impact than the last shutdown, which saw a 10% or €3 billion decline in economic activity in the sector.
Most commercial and private residential construction sites closed at 6pm as the tighter Level 5 measures came into force.
222,000 people are employed across the industry - 145,000 directly in construction - with the remainder in the wider sector who are worried about the long-term impact on employment, and about the uncertainty as to how long this closure will last.
Many are hoping building work can reopen at the end of January, but the big concern is about when work can resume if the closure continues beyond the end of this month, as many across the business and commercial sectors believe it will.
Construction sites across the country closed this evening as new #Covid19 restrictions came into force for all but essential building projects. | https://t.co/2tOLhq8QG7 pic.twitter.com/MtsiBlZ9fx

— RTÉ News (@rtenews) January 8, 2021
Conor O'Connell, Southern Region Director with the CIF, said it was very disappointing to have to be closing down again having just returned to work last Monday after the Christmas break.
"This is the second major disruption in the past 12 months. The industry relies on continuity, on good project management, on clear sight lines in relation to availability of employment, and it's extremely disruptive.
"It takes significant resources to man up a site and also to shut it down. It's not simply a question of closing the door and walking away," he said.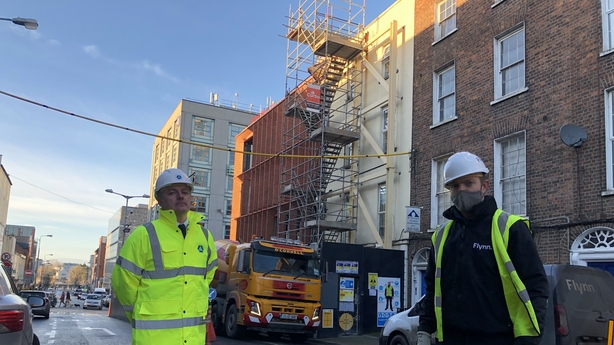 Essential construction projects that are exempt from the shutdown include health projects specific to Covid-19, housing adaptation grants, repairs critical to maintenance for rail and utility projects and roads.
Other exceptions include social housing projects that are designated as essential sites by local authorities, as well as education facilities deemed as essential by the Department of Education.
Sole traders, such a plumbers, glazers and electricians, will be able to work on an emergency call-out basis to homes and businesses.
There is also be an exemption for certain large construction projects in the exporting and foreign direct investment sector, based on set criteria.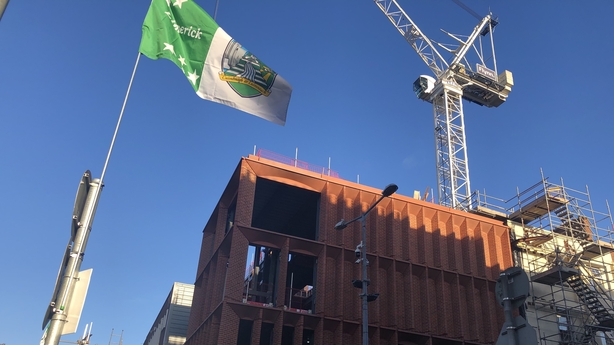 The CIF has issued guidance to its members which gives details on the types of construction that can continue.
It has urged sites that are set to remain open to review CIF and Government guidelines to ensure they are taking every step possible to work safely during the pandemic.
It has also urged companies to secure any sites that will not be operational in the weeks ahead.