The Central Bank has found that a majority of insurers are using a controversial practice known as differential pricing in calculating how much customers premiums should be.
The regulator has established that these techniques are leading to customers with similar risk and cost of service profiles paying different premiums for reasons other than risk and cost of service. 
The bank's interim report on the practice of differential pricing also found that dual pricing, where new and renewing customers are charged different premiums for reasons other than risk and cost of service, is evident across the private car and home insurance markets. 
The study, which began last year, has also concluded that there are significant differences between what different groups of customers pay relative to their expected cost, with the most loyal paying the most.
It also found that insurance providers have failed to demonstrate consideration of how these pricing practices may impact certain groups of consumers differently and the potential for certain consumer groups to be impacted more than others.
The probe was launched after concerns were raised that insurance customers were being discriminated against and disadvantaged at renewal because of the use of the practice by some insurance firms.
Differential pricing is the practice of differentiating between customers for reasons other than the expected cost of claims and expenses.
Those who use the practice, including insurers, utilise sophisticated data analysis techniques to build up a profile of customers.
They can then use that information to, for example, charge customers who are less likely to shop around at renewal more than other clients who are more likely to seek alternative quotes.
The research carried out by the bank has involved interviews and inspections with 11 of the main insurers operating here, covering 90% of the home and motor insurance market.
11 million policy records over a three year period have been gathered, with 60 data points across each analysed.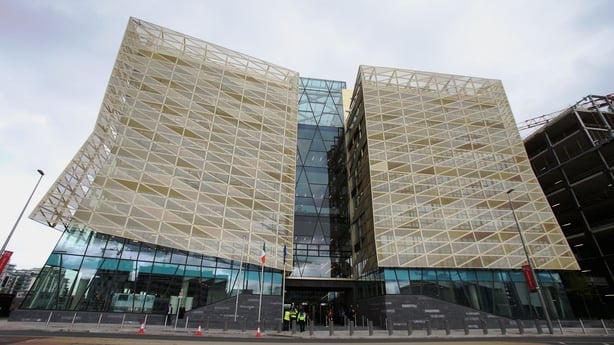 In September, the Central Bank said its initial analysis had established that while some firms were claiming that they do not use differential pricing, the majority of firms do actually utilise it through various techniques.
It also said at the time that it was concerned about weaknesses it had identified in the pricing practices used by some insurance companies, and that some firms were not adequately considering the effect of their pricing practices on their consumers, potentially leading to poor customer outcomes. 
Today the regulator published an interim report, including a progress update on its findings to date following completion of the second phase of the review.
It also includes initial observations from consumer research it has carried out in parallel with the probe of insurers including.
They show that consumers tend to show a clear preference for staying with an existing insurance provider.
The study found that often consumers compare prices with other insurance providers to help to negotiate a better price with their current provider, rather than actually switching. 
Consumers tend to have limited knowledge of how insurance operates, it discovered, due to the complexity of the subject matter, leading to less involvement and a tendency to believe it is easier to stay with a current provider rather than switch.
Although customers are generally aware of the legal requirements of insurance, they do not see it as a discretionary purchase, it is frequently considered in largely negative terms, the bank found, resulting in both a lack of trust and lack of interest. 
Private car insurance is considered more involving, while there is a higher level of inertia towards home insurance, the researchers also discovered.
The Central Bank said it intends to continue its review and will publish its final report next year. 
Although a ban on differential pricing would require Government action, Derville Rowland, Director General Financial Conduct at the Central Bank said there are a number of things the bank could do following the completion of the final report in 2021 to deal with problems it has identified.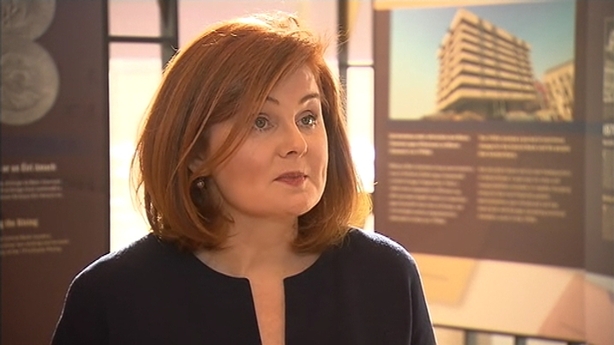 "I actually think there is a lot that can be done, but it depends on what the problems are that you find and what is going on in your own market," she said.
"I welcome the recognition in the Programme for Government that any action that may be needed will be taken at Government level. Of course there are bans that are available, but you would have to take a high degree of care that a ban doesn't result in the whole market charging more to customers across the board, so that you don't have lots of losers and very few winners."
She added that if customers feel disengaged or that they don't understand the market, the insights gained from the research can act as an important behavioural analytics tool around what helps customers understand the information they get from their insurers. 
Finance Minister Paschal Donohoe and the Minister of State with responsibility for Financial Services, Credit Unions and Insurance, Seán Fleming, have welcomed today's report from the Central Bank.
We need your consent to load this rte-player contentWe use rte-player to manage extra content that can set cookies on your device and collect data about your activity. Please review their details and accept them to load the content.Manage Preferences
Paschal Donohoe said the publication of the report is an important element of the Government's commitment to insurance reform. 
"While a number of emerging issues are being brought to light in this report, it is important that we let the Central Bank complete its work before deciding how best to proceed. I would therefore caution against making kneejerk decisions based solely on this interim report, as to do so may have unintended consequences," Mr Donohoe said.
Minister of State Sean Fleming said he is due to meet Insurance Ireland tomorrow, where he will press the need for insurers to treat their customers with both fairness and respect.
"I will also be exploring the opportunities to promote active competition, particularly when it comes to switching and how insurance pricing works. The new office for insurance competition will meet for the first time tomorrow," he added.
Commenting on today's interim report, Brokers Ireland said there is clear evidence in the data collected that consumers are being punished for loyalty. 
Brokers Ireland represents 1,225 broker firms around the country. 
"The study has found that on average, the longer a customer stays with an insurer, the higher the amount they pay in excess of that required to cover the expected cost of the policy," commented Cathie Shannon, Director of General Insurance at Brokers Ireland. 
Ms Shannon said that in one case study in relation to home insurance, the average premium charged in 2019 was 29% higher for renewal business than for new business, despite the expected cost of renewal business being 6% lower than new business.  
"In most people's language, this would be deemed to be unfair," Ms Shannon said. 
"It is very disappointing that the majority of Irish insurers have not undertaken any specific monitoring of fairness in respect of customer outcomes from their own differential pricing practices," she said. 
"The reported failure by some providers to ensure that customers are at the centre of pricing decisions certainly raises questions as to how such providers can be deemed to be complying with their Consumer Protection Code obligations," she added.  
Sinn Féin's spokesperson on Finance, Pearse Doherty, has described today's interim report from the Central Bank as a "damning indictment" of the insurance industry.
Pearse Doherty said that Sinn Féin will be publishing legislation to ban its practice in the coming days. 
He said the Central Bank has found that the majority of customers are paying significantly more than the expected cost of their policy, with some policyholders being overcharged by as much as 35% every year.
Mr Doherty has long called for a ban on the practice, which leads to consumers being charged artificially high premiums.
The report has been welcomed by by the Alliance for Insurance Reform.
Peter Boland, director of the Alliance, said the State has been very weak in the area of consumer protection in the insurance sector for many years and that if the report is a sign of increased interest by the state in the regulation of the insurance industry, it is very much a positive. 
Speaking on the RTÉ Six One News, he said the central Bank has contradicted assertions by Insurance Ireland that the practice of dual pricing aids competitiveness and that customers are free to shop around.
Mr Boland said the active exploitation of customers who, for whatever reason, are unable or are unwilling to move to another insurer is at issue.
He said that is not about competitiveness but about finding vulnerable customers and making more money out of them.
However, he said he was concerned that there have been many reports on this industry over the last five years but there has not been meaningful action that would apply downward pressure on premiums.
Mr Boland said the second issue of some concern is that the final report from the Central Bank has been promised in 2021.
He said this could be early in the year or at the end of the year but there is an enormous difference for policy holders.