We used to be a remarkably loyal lot in Ireland when it came to the bills and the banks.
Indeed, for long there wasn't much choice, so deciding to bail on your service provider wasn't really a consideration.
In more recent years, however, as competition has increased, we've become more willing to switch providers of utilities, insurance and telecoms, and we've even become more adept at switching mortgage providers.
According to research by the Banking and Payments Federation, up to one in six holders of mortgages - excluding trackers - have switched providers in recent years, significantly higher than the rate suggested in official figures.
But the one area where there remains an extraordinary amount of inertia when it comes to switching is current account providers.
Get 'em young
The most recent statistics from the Central Bank, which relate to the latter half of 2018, show that just over 1,500 people switched their current account providers in that six-month period.
That amounts to 0.03% of the more than 5 million current accounts in existence here.
"For many of us, our parents choose a bank for us in childhood, or we sign up to whoever is offering the best freebies during Freshers week in college," Daragh Cassidy, Head of Communications with the price comparison website, bonkers.ie, explains.
"Either way, once we've signed up, for most of us, whichever bank has us - has us for life."
And that's why the banks still target young savers and college students with comparatively generous banking offers, including free fees.
So successful was the 1980s Henri Hippo campaign for young savers that Ulster Bank reprised the character in 2008 to entice their earlier cohort of young savers to pass on the tradition to their children.
Changing environment
The current account landscape is changing rapidly.
Not only are the traditional banks being challenged by more nimble and less costly financial technology (fintech) companies, they're being squeezed by the low interest rate environment.
As well as being under pressure to reduce interest rates on lending (although we still have among the highest mortgage rates in Europe here), it's effectively costing them to hold our money, both in deposit and current accounts, because of negative overnight deposit rates charged by the European Central Bank.
That goes to explain why both Bank of Ireland and AIB, the two biggest players in the market, introduced changes to their current account fee structure in recent weeks.
Gone are the days when you could get away with paying next to nothing for account maintenance if you kept a certain threshold of funds in your account.
They're now applying a new fee structure regardless of how much cash you keep in the account.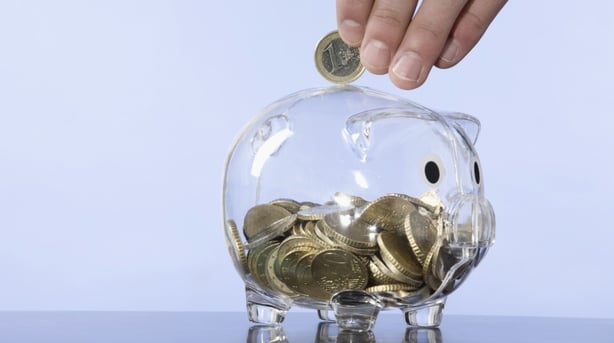 Bank of Ireland
For Bank of Ireland, the new annual charge will come to €72 in the form of a monthly €6 fee.
That's an increase of over €50 a year for those who managed to maintain €3,000 in their accounts every quarter, which applied to around 10% of the bank's customer base.
Another 30% of customers, who managed to keep fees to a minimum, will also likely see fee increases under the new structure.
That leaves over half of the bank's customers who weren't in a position to, or chose not to, maintain the quarterly cash threshold and made a significant number of monthly transactions.
For them, the bank claims the new structure will be cheaper - with an average saving of €5 per month on fees - it's more transparent and it gives them more certainty on the level of charges they will face.
The flat monthly fee replaces up to 26 different charges that existed up until last month.
Some accounts will remain 'free', including for those aged over 66, Golden Years, and its junior savings, third level and graduate accounts.
AIB
At Ireland's biggest retail bank, customers who were previously exempt from fees, by keeping €2,500 in their accounts, will now be hit with charges too.
Here, the structure is a little less straight forward.
AIB will charge a flat €4.50 quarterly fee, or €18 a year. However, it will levy additional charges on certain transactions, including a 35 cent fee for ATM withdrawals and a 20 cent charge for chip and pin transactions, self-service lodgements, online transactions, direct debits and standing orders to all standard customers.
Contactless transactions will remain free after the bank postponed - and later scrapped - plans to charge 1 cent each time a customer 'tapped' their card.
As with Bank of Ireland, the fee structure doesn't apply to young savers, student accounts or 'over 66' accounts as well as customers who pay their AIB primary home mortgage from their AIB current account.
The other banks
Looking outside of the main pillar banks, there are some decent current account offerings from some of the other market players.
Ulster Bank and KBC are now the only institutions that offer reduced charges for keeping a minimum balance in a current account.
Ulster requires €3,000 to be kept in the account at all times to avail of 'free fees', but a €2 monthly maintenance fee is levied regardless.
In the absence of the threshold, the bank charges 35 cent for ATM withdrawals and 20 cent for most other day-to day transactions.
It levies a contactless charge - of 1 cent - every time a customer taps their card.
KBC's Extra current account offers free day-to-day banking if the holder lodges €2,000 a month to the account.
It also offers preferential rates of interest on KBC savings accounts and mortgages.
Permanent TSB has a compelling offer in the form of its Explore Account, which allows the account holder to actually turn a profit on their current account.
The majority state owned bank charges a €6 monthly maintenance fee, but it offers the opportunity to make 10 cent back - up to a maximum of €5 per month - every time the account holder uses their debit card to pay for a product or service in store or online.
It also offers cashback on certain bills that are paid by direct debit as well as a 2% cashback on monthly mortgage repayments, once the mortgage is with the bank and paid from the Explore Account.
If looking for an account without the 'bells and whistles' and accompanying low costs, the EBS MoneyManager account has no monthly maintenance fee and no charge for day-to-day banking.
There is also no minimum monthly lodgement requirement, but there's no app, no rewards and customers don't have access to Google Pay or Apple Pay.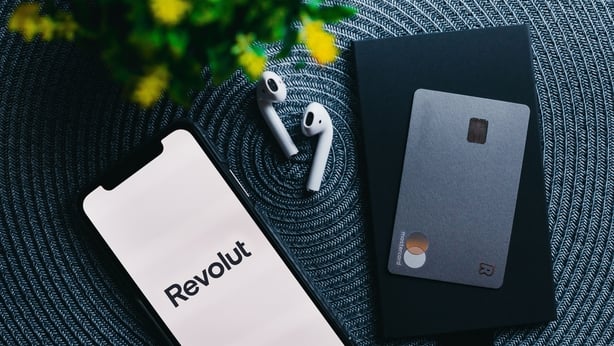 The fintechs
The main players in this ever-growing category are N26 and Revolut.
Both offer largely free day-to-day banking with no maintenance fees and there's no charge for chip and pin or contactless transactions, direct debits or standing orders
So, what's the downside? Well, when it comes to withdrawing cash, things can get a bit pricey.
N26 offers three free ATM withdrawals a month, rising to 5 if you get paid into your N26 account and use it as your main account. After that there's a hefty €2 charge per withdrawal.
Revolut allows €200 a month to be withdrawn for free after which there's a 2% fee per withdrawal.
Transferring money to other Revolut users or other accounts in Ireland is free, but there's a 50 cent fee for non-euro transfers.
The non-bank providers
An Post and the Credit Union launched current accounts in recent years offering an alternative to the banking system.
An Post's Smart Account has a €5 monthly maintenance fee as well as a 60 cent ATM withdrawal fee, which reduces to 50 cent if the money is taken out of an An Post branch.
There's a 50 cent charge for any cash or cheque lodgements at the Post Office.
Like PTSB's Explore Account, it offers customers the opportunity to offset costs by earning money back by using their An Post debit card to make purchases in partner businesses.
The Credit Union launched its current account last year when some of the largest Credit Unions in Ireland came together under the currentaccount.ie brand.
It costs €4 a month, after which all day-to-day banking is free. However, it offers only 5 free ATM withdrawals a month, after which there's a 50 cent charge per withdrawal.
Who has the best offering?
For those who don't want to worry about having to maintain a minimum balance in their accounts, Daragh Cassidy of bonkers.ie says it's a throw-up between Permanent TSB, N26 and Revolut.
"However, if you've the money to lodge €2,000 into your account each month, KBC might be your best bet as all your day-to-day banking will be free and you'll have the choice of a host of digital payment options as well as a great mobile app," he suggests.
"But if you're happy with only the most basic of banking services, then the EBS MoneyManager account can't be beaten on fees," he adds.
The bottom line is that there's plenty of choice out there which should convince more than three in every 10,000 account holders to switch their providers.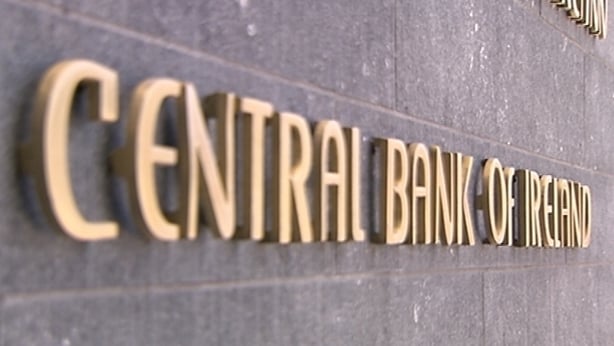 Central Bank's switching code
The Central Bank has a code of conduct on switching current accounts which is designed to make the process as straight forward as possible, but there are issues that consumers should keep in mind.
For example, if you have an existing overdraft facility and wish to transfer it over, you will need to make an application.
If you can't transfer the overdraft, you may need to clear your balance before you can switch to your new bank account.
The Consumer and Competition Commission has some good tips on minimising any hiccups in the switching process, including choosing the right date for the switch. 
"You should pick a date during the month when activity on your account is low. For example, you should avoid selecting a date on or near when you get paid, when your mortgage or rent payments come out or when there are a lot of direct debits or standing orders."
Indeed, one of the most important parts of the process is to notify your employer, and anyone else who lodges money into your account, such as social welfare, that you are switching banks and provide them with your new account details to make sure you receive payments.
"Your old bank will send your new bank a list of your standing orders and they will set these up to go from your new account, but it is a good idea to double check these have been set up correctly and will be paid on time," the CCPC advises.
It can seem a bit daunting and there's a lot to keep in mind, but with a bit of advance groundwork, the process of switching current accounts can be fairly seamless.