Irish consumers appear to be more relaxed about companies accessing their data, according to Deloitte Ireland's latest Digital Consumer Trends report on trust and privacy.
The report shows that those 'very concerned' about personal data usage decreased significantly from 41% in 2019 to 29% in 2020.
While this may seem unusual given increased news coverage around data breaches, greater awareness may be one reason behind the change, according to John Kehoe, Audit partner with Deloitte and lead for the Deloitte Digital Consumer Trends survey.
"Despite the continued rise in popularity of social media and messaging apps, Irish consumers are sharing slightly less personal data year-on-year.
"This suggests that consumers in Ireland are making informed decisions as to what data they are sharing – something that can only be achieved with a high level of awareness of the issues surrounding data security.
"As many businesses have shifted their focus to the online market in 2020, it is more vital now than ever that organisations are transparent about how they are using our data and that they present their data usage policies in a clear, concise and accessible way," he said.
The survey shows that 53% of respondents use Whatsapp on their mobile phones at least daily, followed by Facebook (41%), Instagram (27%) and Twitter (17%).
Overall awareness that companies use personal data either 'all of the time' or 'some of the time' has remained consistent at 80%, while the survey shows that 86% of respondents have taken some kind of action due to data privacy concerns.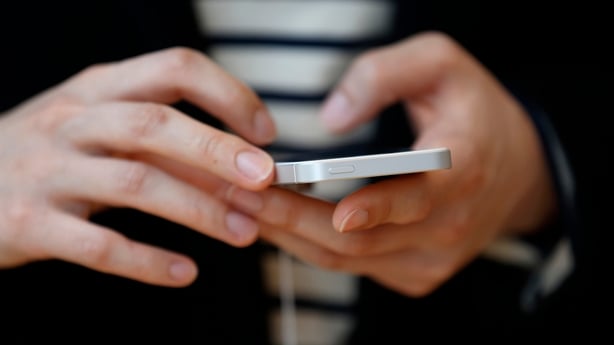 The survey found that women in Ireland were more likely than men to take action due to data privacy concerns.
87% of women reported having taken some action, compared to 84% of men, while women were significantly more likely than men to seek more sources of information on data privacy / security (50% compared to 43%).
There were also differences across age groups, with younger consumers more likely to act on data privacy concerns.
The 25-34 age group was most likely to act on these concerns, with 91% of this cohort having taken some action, while respondents that are over 55 felt the least able to restrict the use of their online data.
While 70% of this cohort reported that they would like to restrict use of their data but don't know how, when asked in more detail about specific actions, 54% said they had taken some action to limit access to their data online.
"The concern expressed by this age group indicates a disconnect between how much control people feel they have in relation to their data security and the actions they are taking, and highlights the need for companies to be clear about how they use people's data," said Mr Kehoe.
Overall, respondents to the survey shared less of their personal data this year than in 2019.
Fewer respondents shared their phone number (40% - down 4%), while 15% shared information on their contacts, down from 20% in 2019.
The most commonly shared type of personal information was a person's email address at 60% (down just 1% on 2019), followed by their name (also down 1%).
Despite the onset of the Covid-19 pandemic in 2020, there was a slight reduction in the number of people who had shared their health metrics – 8% in 2020, down from 9% in 2019.