The Dow Jones clocked its fastest 10,000 point run up to cross 30,000 for the first time last night.
This gave the stock market a psychological boost at a time when the coronavirus pandemic has damaged the economy and left millions unemployed. 
Investor sentiment has been lifted by encouraging news about coming coronavirus vaccines and improving prospects for a smooth White House transition. 
But the milestone is less significant to professional investors. 
At 30,000 points the Dow could lure in small investors still on the sidelines who are now eager to share in the market exuberance. 
But market watchers say they are less impressed than they were with the 20,000 mark reached in January 2017, and technically speaking it means little beyond making a headline that can turn heads. 
We need your consent to load this rte-player contentWe use rte-player to manage extra content that can set cookies on your device and collect data about your activity. Please review their details and accept them to load the content.Manage Preferences
Brian Levitt, Global Market Strategist at Invesco, advised clients in a blog not to be overly impressed or concerned by new records that offer very little information by themselves.
Dow 20,000 was met with much less fanfare than Dow 10,000 almost 18 years earlier, he noted.
The Dow Jones yesterday rose 1.46%, or 432 points, and traded at a record high 30,116 points, not quite four years after reaching the 20,000 mark on January 25, 2017. 
Catalysts included recent signs that a working Covid-19 vaccine could be available before the end of the year, based on promising trial results released by Pfizer, Moderna and AstraZeneca. 
The index eclipsed last Monday's high just under the threshold reached after Moderna said its Covid-19 vaccine had a 94.5% effective rate.
Helping last night's rally, President Donald Trump gave the go ahead to start helping the transition of President-elect Joe Biden, easing political uncertainty that has hung over markets since the November 3 election. 
A day earlier, the US federal agency that must sign off on the transition gave Biden approval to begin the process.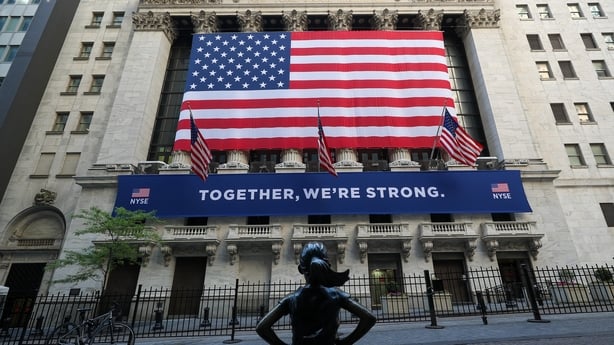 As the 124-year old Dow Jones advances, each 10,000 milestone represents a smaller proportional gain. The index, which dates to 1896, first touched 10,000 in March 1999.  
US economic activity is reeling from the damage inflicted by lockdowns, although it has recovered some in recent months, and employment is at levels last seen in 2015. 
Trillions of dollars of US central bank and government stimulus has helped power Wall Street's main indexes back to record highs. 
For the average person, the Dow is a well recognised proxy for the overall US stock market. But to most investors its relevance, with only 30 large cap stocks, is not what it was. 
The total Dow market capitalisation is $9.2 trillion and a total of $28.2 billion is indexed to it, according to S&P Dow Jones Indices. 
The S&P, with 505 constituents, has a market cap of almost $32 trillion. It is far more important as a barometer of the overall market, with $4.6 trillion indexed to it. 
JJ Kinehan, chief market strategist at TD Ameritrade in Chicago, said the 30,000 level has psychological importance, but should be seen in the context of Wall Street's overall rally, led by mega cap tech stocks and companies that benefited from people shopping, ordering in, video chatting and exercising at home since the pandemic started.