The Central Bank's record on enforcement has come under scrutiny after it emerged that apart from the tracker mortgage controversy, it has not taken a single action over a breach of the Consumer Protection Code in the last four year.
This compares to 26 enforcement actions for breaches of the code that were taken between 2006 and 2016.
10,000 firms in the banking, investment, insurance and other sectors here are regulated by the Central Bank.
The Consumer Protection Code is among the main set of rules the bank has to ensure they are complying with best practice and provides scope for enforcement when they are not - including fines.
The information was revealed by the Minister for Finance in response to a parliamentary question submitted by Labour Party Finance spokesman, Ged Nash who said the results are scandalous.
He said the revelation comes at a time when questions are being raised about the treatment of consumers in areas such as mortgage rates, insurance premiums and dual-pricing.
"The Consumer Protection Code is supposed to be the document that protects consumers from being treated unfairly by financial services firms, and now we learn that the Central Bank has stopped enforcing any breaches of that Code, despite the fact that it regulates over 10,000 firms," he said.
"I find it hard to believe that not one of those firms breached the Consumer Protection Code in the past four years, especially as the Central Bank issued 26 fines in the 10 years to 2016."
"The number of fines dropped off a cliff after that for some reason, which means that either the Central Bank is turning a blind eye to misbehaviour, or else they do not know what is going on," he added.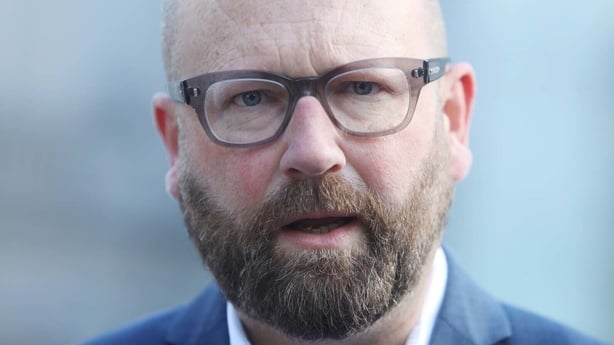 In response, the Central Bank said it holds regulated firms and the people who run them accountable where there are serious or significant breaches of regulatory requirements and standards.
"It is essential to understand that these robust enforcement actions span the entire mandate of the Central Bank, and are not limited to breaches of the Consumer Protection Code alone," a spokesperson said. "In addition to taking action against firms and individuals, we also act to keep unfit firms and individuals out of the sector, through our rigorous authorisations process and fitness and probity regime."
The regulator said it had imposed fines of more than €123 million on financial services firms for regulatory breaches and misconduct since 2006.
It said 139 cases have been concluded under the Central Bank's Administrative Sanctions Procedure in that time, including sanctions against 22 individuals.
In relation to the Consumer Code specifically, the Central Bank said it continues to monitor all firms through intrusive and robust supervision, challenging boards and executive management.
"The Central Bank intervenes, within the scope of its regulatory mandate, to ensure the interests of consumers are protected by focusing on the issues that pose the greatest potential or actual risk of consumer harm. Our targeted interventions are aimed at addressing widespread issues that affect many customers."
Mr Nash said that the situation has arisen despite the regulator's staffing levels increasing substantially in recent years.
"So questions need to be asked about how this has come about, and whether this is down to resources or culture at the Central Bank," he said.
"Either way, the Central Bank has major questions to answer here."
The Central Bank has handed down large fines on both Permanent TSB and KBC Bank Ireland over the past two years after long and detailed enforcement investigations into their roles in the tracker mortgage affair.
Permanent TSB was ordered to pay €21m in May of last year and KBC was hit with a fine of €18.3m over its failures.
Investigations into the involvement of the remaining other three retail banks are continuing.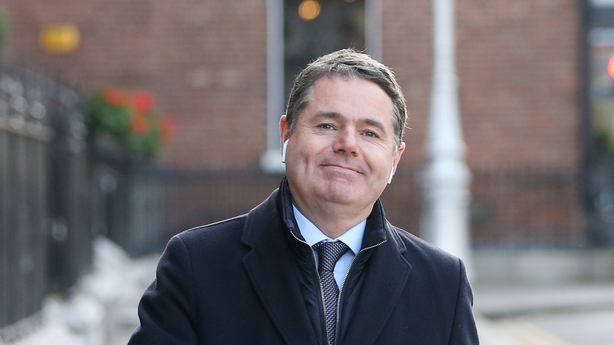 Mr Donohoe said the fines imposed arising from the tracker investigations will act as a strong deterrent to all regulated entities and not just those operating within one sector.
He also said that in addition to enforcement actions the Central Bank uses a wide range of other tools to take action against regulated entities, which fall short of its expected standards of behaviour.
"These include ensuring that firms and individuals seeking to access the market meet high regulatory standards, requiring firms to have robust risk management processes in place to address all risks to consumers, directing firms to put things right when they have made errors or caused consumer harm and making sure firms compensate consumers for losses due to misconduct," he said.
"The Central Bank has assured me that it will not shy away from undertaking robust and intrusive enforcement investigations where necessary if firms fail to reach the expected standards and their actions pose a risk to consumers," Mr Donohoe added.