Nicola Mitchell, founder and CEO of agrochemicals company, Life Scientific, has been named this year's EY Entrepreneur of the Year.
The company, which specialises in the development of generic pesticides, was founded 25 years ago and has over 60 products in its portfolio.
Headquartered in Dublin, it generates over over €60m in annual revenue and employs more than 70 people.
As well as the overall category, Ms Mitchell also picked up the international entrepreneur award.
The emerging entrepreneur category was scooped by Dr Matt Cooper, co-founder of the Inflazome company.
The company develops medicines that stop harmful inflammation in the body.
The Dublin-based company, which was also co-founded by TCD immunologist Luke O'Neill, has two new drugs in the clinical trial stages targeting degenerative conditions affecting the nervous system and inflammatory disease in the rest of the body.
Inflazome was recently acquired by Swiss multinational pharma giant Roche in a €380m deal.
John O'Connell, co-founder of West Cork Distillers, was named EY Industry entrepreneur of the Year.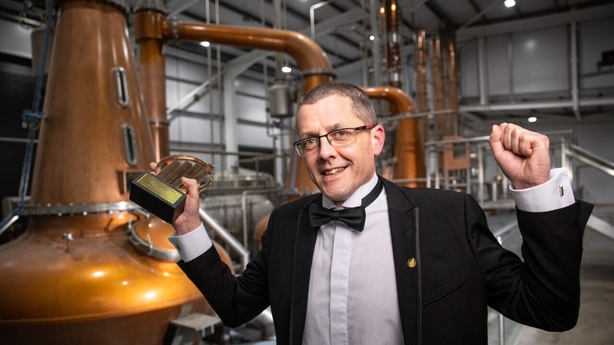 Front line workers of the HSE and Garda Síochána were selected for this year's Special Award, which is given to individuals who have made a significant contribution to life on the island of Ireland 'through their vision, innovation and commitment to excellence.'
Both sets of workers were recognised for their contribution to society during the pandemic.
More than 100 nominations were received for this year's awards. That was narrowed down to 24 finalists out of which the winners were selected.