Dublin City Council has confirmed that their 'Winter Lights' campaign will return this Christmas.
For the month of December, 17 locations around Dublin city will be transformed with colourful projections and lighting displays.
"Dublin is always a special place at Christmas time," said the Lord Mayor of Dublin Hazel Chu.
"There's no doubt Christmas 2020 will be different to previous years but that doesn't mean it will be any less magical.
"Winter Lights is becoming an important part of the Christmas tradition and personally I can't wait to see some of Dublin's most iconic buildings all lit up and sparkling," she said.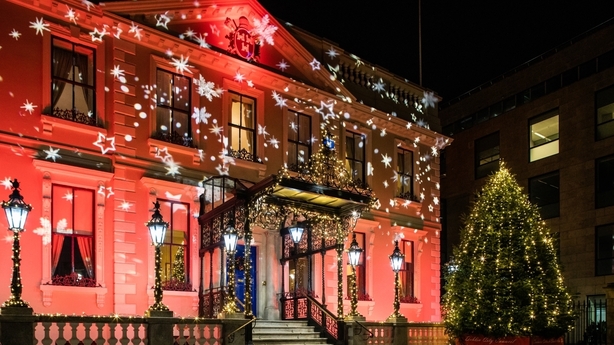 Four new locations have been added to the list for this year: the Mater Hospital, Capital Dock, The Jeanie Johnston Ship, and CHQ Triumphal Arch.
Smithfield will also be getting an enhanced display this year, featuring photos of frontline workers to thank them for their contribution in helping to keep the city running.
This is the third year of the 'Winter Lights' campaign, which has proved very popular with Dubliners and visitors in the past.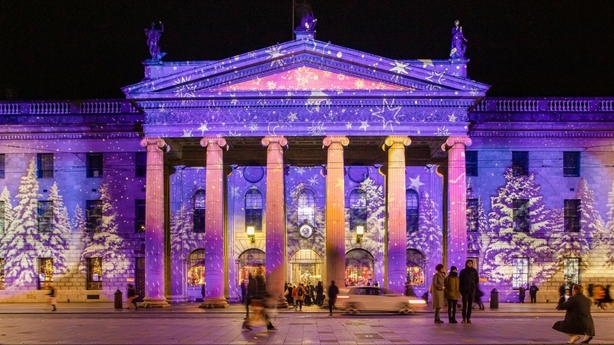 Eco-friendly
The eco-friendly 'Winter Lights' features 157,800 low power LEDs, 100 tonnes of equipment and 15,780 metres of cable.
The lights that power some of the projections consume less than 80% of the energy of their traditional predecessors.
The ship sculpture at Sir John Rogersons Quay is all LED, using less electrical power than a domestic socket.
New artworks
Dublin City Council Culture Company is working with community groups and artists across Dublin as part of this year's 'Winter Lights' to create four brand new artworks.
Their winter scenes and messages of hope will animate this year's 'Winter Lights' at Samuel Beckett Bridge, Civic Offices at Wood Quay, City Hall and the Mater Hospital.
This year's community groups are Croft Nursing Home, Hollybrook Nursing Home, Henrietta Street Adult & Community Education Service (HACE), an over 55s movement group from Richmond Barracks and a group of individuals who met during lockdown through The National Neighbourhood, a Culture Company programme.
They are collaborating with artists Steve MacDevitt, Alan Dunne, Helen Barry, Ben Redmond and choreographer Aoife McAtamney.