Motor insurance premiums increased by over a third between 2009 and 2019, despite the cost of claims per policy falling by 9% over the same period, according to the latest report on the motor insurance industry published by the Central Bank.
The report - the second in the study of premiums and cost claims in Ireland - is based on information contained in the National Claims Information Database.
It concluded that the frequency of claims fell by 45% over the 11-year period covered in the report.
However, the cost per claim increased by two thirds over the same timeframe from €2,726 in 2009 to €4,487 in 2019.
The report also looked specifically at the years 2018 and 2019, during which it found that the price of the average policy reduced by 4% while the cost of claims per policy fell by 1%.
The average cost of a claim increased by 4% but the frequency of claims fell by 5%.
We need your consent to load this rte-player contentWe use rte-player to manage extra content that can set cookies on your device and collect data about your activity. Please review their details and accept them to load the content.Manage Preferences
Insurers' operating profit as a percentage of total income was 10% in 2019 compared to 9% in the previous year.
Insurance Ireland, the representative body for insurers, said the figures pointed to an industry that was cyclical and showed signs of volatility.
"The insurance industry, more than other industries, experiences cycles of contraction and expansion. We would like to see less volatility over time," Moyagh Murdock, CEO of Insurance Ireland said.
"A stable, healthy and profitable insurance sector is fundamentally important in a functioning economy," she added.
Ms Murdock said the key to reducing volatility was the delivery of reforms needed to reduce the high and inconsistent cost of claims.
"That's why we fully support the Government's reform agenda through the personal injuries guidelines, the strengthening of the Personal Injuries Assessment Board and the review of duty of care laws among other areas. This in my view will deliver better value for consumers in the long run."
We need your consent to load this rte-player contentWe use rte-player to manage extra content that can set cookies on your device and collect data about your activity. Please review their details and accept them to load the content.Manage Preferences
However, the Alliance for Insurance Reform, a representative group for businesses and civic organisations, said the report made for bleak reading.
"Motor insurance premiums have not reduced dramatically in the last two years, contrary to the sample data published by the CSO and used extensively by Government to illustrate progress," Peter Boland, the Alliance Director said.
"The report also lays bare the scale of the greed that has driven the current insurance crisis, enriching insurance companies, brokers and lawyers at the expense of Irish motorists struggling to make ends meet," he added.
The Alliance called for an urgent reduction in the level of damages for minor injuries as well as a 'properly-funded' Garda response to insurance fraud.
"We want firm commitments from insurers on what reductions we will see in liability premiums from all the reforms currently in the pipeline. We have waited four years for substantive reforms and we cannot wait any longer," Mr Boland said.
Litigation solicitor and former president of the Law Society Stuart Gilhooley said the cost of legal fees is a "red herring that the insurance industry likes to throw at us the whole time" and what matters is the price of insurance premiums.
He said the claims cost per policy has decreased by 9% over the past ten years (including legal costs) while premiums have increased by 35%.
Speaking on RTÉ's Today with Claire Byrne, Mr Gilhooley said the insurance industry is using a "Trump trick" of "don't look here, look there" and directing people towards the "unpopular issue of lawyers."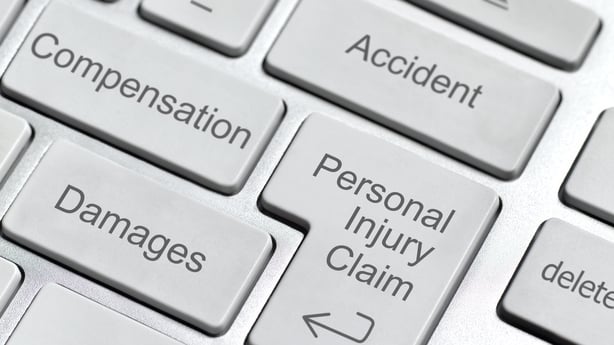 Injury claims up by over half
Injury claims far exceeded claims for damage with the average cost of the former increasing by 53% from €29,780 in 2009 to €45,576 in 2019.
The average cost of a damage claim increased by 6% from €1,194 to €1,262 over the same period.
The average damage claim cost fell by around a fifth from 2009 to 2013, but then increased by 30% up to 2019.
The loss ratio for the industry, defined as claims as a percentage of premiums, averaged 72% between 2009 and 2019.
This metric reached a high of 92% in 2014 and a low of 57% in 2017 and 2018. The loss ratio averaged at 59% in 2019.
"This is essentially what insurance firms are paying out in claims as a percentage of what they're taking in premiums. It's a good, but not a perfect indicator of profitability," Mark Cassidy, Director of Statistics with the Central Bank, explained.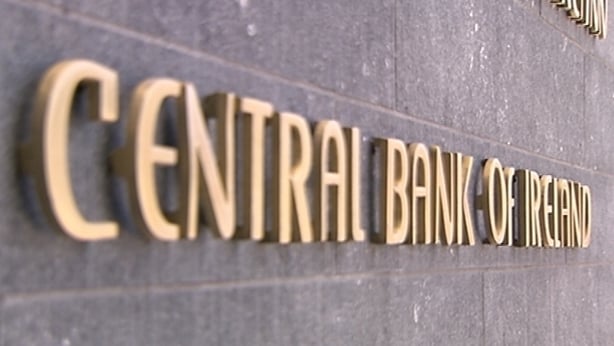 He said the overall trend was consistent with the long-term insurance underwriting cycle with peaks and troughs in premiums, reserves and profitability.
However, he said the level of volatility here was quite notable, particularly when compared to other countries.
"The 72% average in Ireland over the decade gives something of a meaningful indicator as to our long-term performance. That does mean a low loss ratio and therefore a healthy favourable rate of profitability compared to historical standards," he concluded.
Premium costs fluctuate
A breakdown of premium costs over the period points to two distinct periods of pricing.
2013 was the lowest point when premiums averaged at €435, a reduction of 13% from €499 in 2009.
Premiums started to rise again in 2013, increasing by 63% to an average of €707 in 2018.
Premiums decreased by 4% since 2018, to an average of €676 in 2019.
"At end 2019, they were 9% below their peak in mid 2018. The quarterly data show that premiums were on a declining trend through last year and anecdotal evidence would suggest they did continue to fall in 2020. However, overall motor premiums last year were still 35% higher on average than at the start of the study period in 2009," Mark Cassidy explained.
Average claims costs per policy
This metric also showed some fluctuation throughout the period under review.
The average cost of a claim per policy reduced by 14% from €438 in 2009 to €375 in 2013. It then increased by 7% to €402 in 2018. There was little change in the average claims cost per policy in 2019, when it stood at €400, the report concludes.
The report also looked at injury claim settlements between 2015 and 2019 and found that half were settled directly, 17% were settled through the Personal Injuries Assessment Board (PIAB) with the remaining third being settled through litigation.
However, when looked at in terms of injury costs, litigation accounted for two thirds of costs with 22% accounted for by direct settlement with the remaining 12% settled through PIAB.
The average compensation for a litigated settlement was €46,214, whereas a direct settlement averaged at €13,427.
Compensation for a PIAB settlement averaged at €23,137.
The average legal cost for a PIAB settlement at €716 compared to an average cost of €23,409 for representation in a litigated settlement.
PIAB welcomed the publication of the report.
"This important research by the Central Bank shows the significant cost difference between the different channels used to resolve injury claims," said PIAB's Chief Executive, Rosalind Carroll.
"The legal costs involved in going to litigation on claims for up to €100,000 are shown in the report to be more than 15 times greater than through settling claims through PIAB."
"The report also shows significant differences in the time taken to resolve claims where they cannot be agreed directly between claimants and respondents."