Teagasc, the State's Agriculture and Food Development Authority, has said it is investing heavily to ensure Ireland is "Brexit ready".
Teagasc has today published its annual report for 2019 and said that projects worth close to €35m are specifically geared towards dealing with Brexit challenges.
The projects include an €8.5m investment in a National Food innovation hub in Moorepark, €10m investment in the National Prepared Consumer Foods Centre in Ashtown, a €6m investment in the Bia Innovator hub in Athenry and a €10m investment in Moorepark Technology Limited.
The Director of Teagasc has said the authority is "looking to support companies who want to diversify into other markets, in particular the Asian market."
Gerry Boyle said that Teagasc wanted to assist companies to diversify into alternative markets and develop niche products for some markets.
Mr Boyle said the dairy sector was faced with what he called a "huge challenge" with regard to the export of cheddar cheese to the UK as a result of Brexit.
He said the authority was working to "develop an appetite for cheddar in China", adding that the "Cheddar for China" initiative was working to research and develop that appetite.
Gerry Boyle said the industry had a role to play in "understanding and addressing" the challenges that Brexit presents for the agri-food sector.
He also warned that the prepared foods sector would be "uniquely impacted" by Brexit.
Teagasc also addressed the debate around climate change and said that the issue generated "an awful lot of heat" when it came to the contribution of the agriculture sector to green house gas emissions.
Gerry Boyle said that Teagasc sought to "maintain a strict scientific approach" to its work on climate change.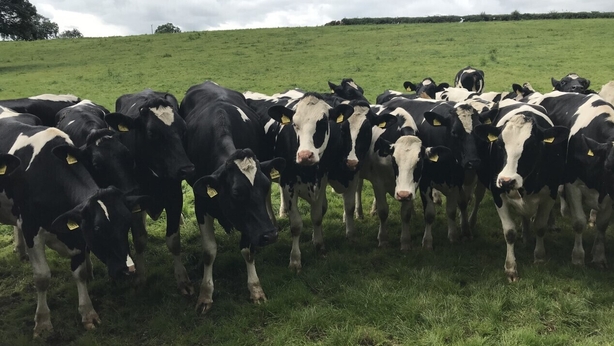 He said the outcomes of its research are often criticised from both the agri sector and environmentalists, which he said reflected that its work was science based.
Mr Boyle said there was a huge challenge in communicating "complex issues" on climate change.
The treatment of methane emissions would be a significant issue, he said, adding that the splitting of methane from other emissions would happen in time, but it said it could take up to ten years.
Noting that New Zealand has already embarked on splitting methane from other green house gases when it was measuring emissions, Mr Boyle said that was "an important step" but added it would be "an important but a complex step to explain".
Today's reports shows that state grant-in-aid for the current operations of Teagasc amounted to €130.373m in 2019, and for Capital purposes €5.32m was received in 2019.
Excluding the net deferred funding for pensions, Teagasc income in 2019 was €198m - €3m higher than in 2018.
Compared to 2018, Teagasc said there was an increase of €1m in grant in aid for current purposes and a decrease of €1m in grant in aid for capital purposes.