Dublin-listed pharmaceutical company Open Orphan said its subsidary hVIVO has agreed a deal with the UK government to develop a Covid-19 human challenge study model.
This means that test subjects could be exposed to the new coronavirus in controlled settings from January in a bid to speed up vaccine development.
The human challenge studies will see a small number of participants who have received a vaccine purposefully exposed to Covid-19 to assess the vaccine's efficacy.
It is hoped these studies will help speed up vaccine development.
In the trials, a small number of young and healthy participants - aged 18 to 30 - will be given a vaccine candidate, which has previously been assessed in earlier clinical trials.
This group of up to 90 participants will then be exposed to the virus in a controlled environment.
They will be carefully monitored to assess how the vaccine works and any possible side-effects.
Open Orphan said the model development involves the manufacture of a challenge virus and the first-in-human characterisation study for this virus. 
It said the deal could be worth abouty £10m to hVIVO depending on the final number of volunteers that are included in the characterisation study. 
The study is expected to be completed in May 2021.
It will need regulatory and ethical approval and will enable identification of the most appropriate dose of the challenge virus for use in future human challenge studies.
These play a vital role in helping to develop vaccines and antivirals for infectious diseases such as Covid-19.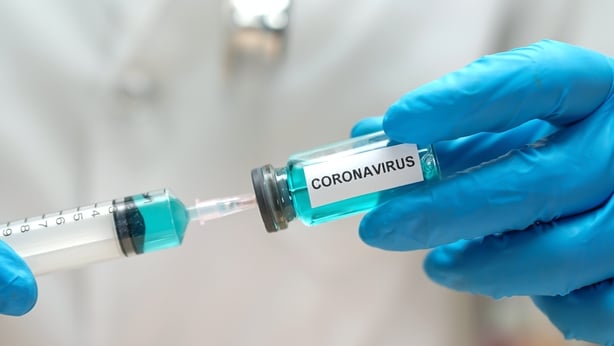 Open Orphan said the study will be sponsored by Imperial College London and will be conducted by hVIVO at The Royal Free Hospital's specialist research unit in London. hVIVO will expand its clinical operations in London to facilitate work at this site. 
The company also said that the UK government has secured the first three slots to test vaccines using hVIVO's Covid-19 challenge study, which is expected to start in 2021.
Each slot reservation has been secured at a cost of £2.5m each bringing the total value of these slot reservations to £7.5m.
hVIVO has a long history of successfully delivering human challenge studies. The company, formerly called Retroscreen Virology, was first set up in 1989 as a spin out from Queen Mary University, London. 
Before this hVIVO's founders worked at the common cold unit at Harvard Hospital, near Salisbury. The Salisbury Flu Clinic, as it is more commonly known, has a history of running human challenge studies since 1945. 
hVIVO has the world's leading portfolio of eight human challenge study models developed to date and has safely run more human challenge studies than any other company globally. 
Cathal Friel, Open Orphan's executive chairman, Open Orphan, said the company was looking forward to working with its partners to develop a Covid-19 human challenge study model which will be used to safely accelerate the discovery of effective vaccines and antivirals against Covid-19. 
"We hope our work will reduce the impact of Covid-19 on individuals and communities, and our thoughts go out to the many people whose lives have been affected by the pandemic," Mr Friel added.