Dance floors have been empty for months, as nightclubs remain closed.
But how soon will we be able to return and will things ever be the same again?
According to Sunil Sharpe, DJ and spokesperson for Give Us The Night, a group which represents venues all over the country, things will be quite different when clubs reopen.
Dance zones
"We are going to be dancing in zones. You're not going to be dancing on a dance floor where there are hundreds of people close together. You will probably be designated a zone where you and five of your friends will have to dance within," he said.
Sharpe said he believes we won't see packed dance floors return until a vaccine is available.
"I think what we experience in the short term can still be enjoyable and we have to always remember that we are supporting the venues that are trying to do something in the short term, and unless we support them, they may not be there after Covid-19 disappears," he said.
We need your consent to load this rte-player contentWe use rte-player to manage extra content that can set cookies on your device and collect data about your activity. Please review their details and accept them to load the content.Manage Preferences
When will clubs reopen?
Nightclubs all over the country have been shut since March, with no clear pathway to reopen.
Under the Government roadmap for living with Covid-19, clubs remain closed even at level one restrictions, the lowest of five alert levels.
It has been a tough few months for business owners like Ian Redmond, who opened Tramline in Dublin three years ago.
"I invested a lot of money in a full refit of a basement on D'Olier Street. It had been going super until March of this year, then we got Leo Varadkar's message that he wanted everywhere to close and that day we closed down operations, which is just over six months ago. We haven't traded one day since, not one pint has been poured or not one vodka and Red Bull," he said.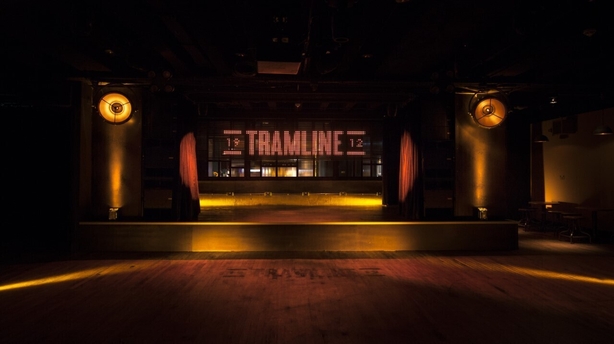 For Redmond, safety is key and he will not be reopening Tramline while social distancing is required.
"Nightclubs are about boy meets girl, or boy meets boy, or girl meets girl, so we couldn't say you stand over there and you can't dance with that person - it won't work. There is nothing better than seeing our dance floor packed with 600 people having fun," he said.
"It may very well be that we can't open until there is an antidote for Covid-19. I had Covid-19 back in March, so I know how it feels to have it and I wouldn't wish it upon anybody," he added.
Guidance
In Waterford, Neill Kelly is calling for nightclubs to be included in a Government roadmap.
He is trying to figure out how and when he'll be able to reopen his club Factory.
"The only way we can reopen is if we have seated events only and that is very hard when you have DJs. I just don't know how the younger generation is going to be able to sit down and listen to music," he said.
When it comes to planning for the future, Neill said they are very much flying solo.
"We are second guessing and making our own decisions and that is not good enough in a pandemic. You have to have clear direction. We need a plan that states when we can reopen and then we can work towards that," he said.
Having been closed for over six months now, Kelly said the pressure is mounting.
"When you still have your bills coming in – it mounts up. Eventually this industry will collapse, this nightclub industry is on the edge and it will collapse," he said.
Future nightlife in Ireland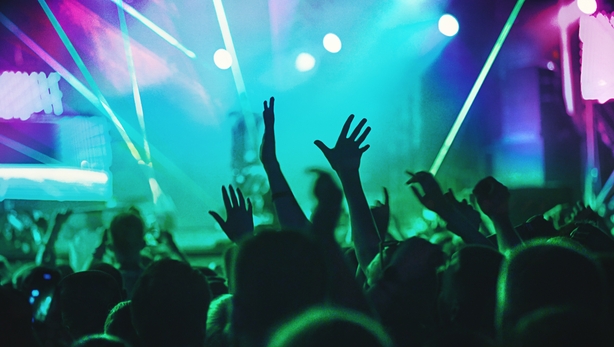 The pandemic has severely restricted social gatherings - and in doing so has hugely damaged the night-time economy of our cities and towns. 
Those working in the industry are hoping to make some big changes to Ireland's nightlife as we re-emerge from the crisis.
The new Government night-time economy taskforce is meeting today for the first time, to discuss the challenges facing the industry.
Sunil Sharpe is a member of that taskforce and said it is vital that a plan is put in place, so the industry can successfully re-launch when the time comes.
"We have a unique opportunity to reignite the night-time industry and increase our weekly range of cultural activities and events at night. That will provide extra employment opportunities, as well as creating a more attractive business model for operators and investors," he said.
Sharpe said the new taskforce offers an opportunity for all sides to work together to develop a plan that can suit everyone.
"Standard nightlife in Ireland has been a taboo for too long and it shouldn't be. For many of us it is our workplace, and we've never been allowed to work here in the way our counterparts do abroad," he said.
"Whether it's Germany, Holland, France or the UK, they value their creative communities and night-time industry a bit more. They also acknowledge the rising cultural value, and in turn economic value, that a vibrant night-time economy can deliver," he added.