Quinn Industrial Holdings has reported higher EBITDA and lower turnover for the year to the end of December as it announced a new brand identity for the organisation.
Quinn Industrial Holdings said the move to its new brand identity, Mannok, marks the culmination of a five-year transformation and investment programme for the company.
It said that Mannok will replace QIH and a wide range of variations of the same used by the business and other stakeholders. 
The company said the name derives from Fear Manach -  the origin of "Fermanagh" - adding that it resonates well with domestic and international stakeholders, an important consideration given its increasing export focus.
Quinn Industrial Holdings said its EBITDA (Earnings Before Interest, Tax Depreciation & Amortisation) for 2019 increased from €26.4m to €26.6m, despite the Brexit challenges.
But its turnover dipped from €240m in 2018 to €234m in 2019 due to lower insulation raw material prices to customers, with overall volumes comparable to 2018 levels.
The company said it made an investment of €11.5m during the year to bring total investment to €60m since the acquisition of the businesses in December 2014. 
Liam McCaffrey, QIH's chief executive, said that 2019 marked the company's fifth successive year of EBITDA growth and a robust performance given Brexit uncertainty. 
"Our targeted investment of recent years has established strong foundations for continuing growth across Ireland and the UK," Mr McCaffrey said.
The CEO said that since the emergence of Covid-19, the health and safety of its staff and customers has been its key priority and it has taken extensive measures to mitigate risk and support the fight against the pandemic.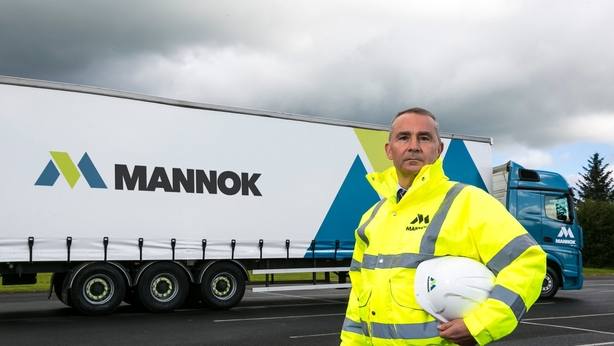 "Our staff play a critical role in ensuring business continuity and in the provision of key supplies to essential sectors including food and construction. We are very grateful for, and acknowledge, our staff support, forbearance and commitment over the difficult lockdown period," he said.
Mr McMcCaffrey said that looking ahead to 2021, and a post Brexit environment, the company has unveiled its new brand identity which it believes better reflects the ownership, evolution and future focus of the business. 
"Our businesses are now in the strongest position since their acquisition in 2014 and Mannok is an appropriate and much more expansive brand proposition that reflects what our customers value most - a professional one-stop-shop for building and packaging solutions and the support of exceptional staff," the CEO added.