It markets itself using the altruistic tag line, "The Bank of You."
But there's no glossing over it - when it came to its treatment of its tracker mortgage customers over a period of more than a decade, it is quite clear all KBC Bank Ireland was interested in was itself.
Because the Central Bank's enforcement investigation findings on KBC's treatment of those borrowers between 2008 and last year are truly shocking.
The regulator isn't generally prone to use of hyperbole, and therefore its description of the litany of serious failings by the lender as being "unconscionable" is meaningful.
Not only did the Belgian-owned lender have a proactive strategy to permanently convert customers, including some in arrears, off their low-cost and valuable tracker rates, it also failed to adequately warn them that temporarily fixing their rate or going interest-only would mean they couldn't go back to a tracker rate.
Further, the lender was given every opportunity to cease it actions when the Central Bank called a halt to the sharp practices being used on tracker customers at all the banks by launching its examination.
But the Central Bank found KBC didn't adequately comply with the "Stop the Harm Principles" that accompanied the probe, choosing instead to continue to charge higher, incorrect rates of interest and pursue legal activity and take ownership of customers' properties.
Chillingly, 66 properties in total were lost as a result of the bank's actions, with 11 of those family homes.
39 could have been saved had the bank stopped when it was told to.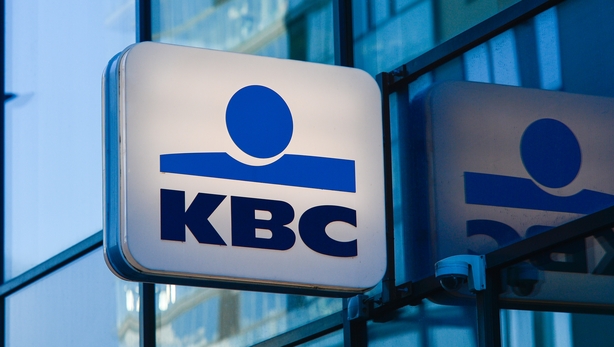 KBC also had to be forced by the Central Bank to ensure it had identified, redressed and compensated all the impacted customers.
Initially the bank claimed under 100 borrower accounts had been mishandled. It turned out in the end that the figure was 3,741.
It was also found to have provided incorrect information to the regulator regarding its treatment of certain tracker customers, telling it in 2009 that those who sought interest only arrangements had not lost their tracker rates for the remaining term of their loans.
In fact some of them had. But those who were impacted only received redress and compensation eight years later when KBC was challenged robustly by the Central Bank.
It's a damning indictment of the bank's behaviour and its attitude towards and treatment of its customers at the time, many of whom were financially vulnerable because of the financial crash.
And it follows last year's Central Bank findings on the similarly shameful actions of Permanent TSB, which was fined €21m for its tracker mortgage failures - more on paper than KBC was fined, but less proportionately given that the Belgian lender is much smaller than PTSB.
Further similarly depressing findings are also likely as the Central Bank finalises its enforcement investigations into AIB, Bank of Ireland and Ulster Bank.
However, while its perhaps natural to focus in all instances on the conduct of the institutions, that would be to overlook the role and responsibility of individuals in all this.
Undoubtedly, it would be wrong to punish the many for the sins of the few.
But some staff in both banks must have made conscious decisions that led all this to happen.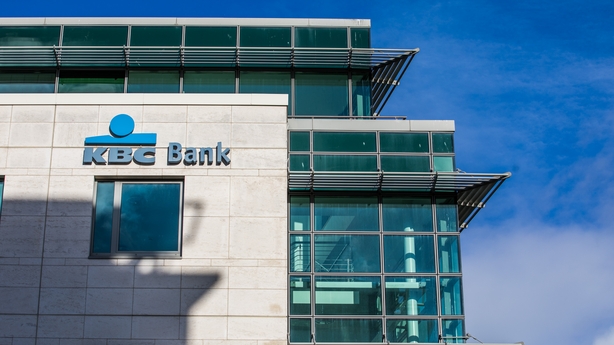 Others must have known what was going on, perceived the damage it was causing and the lives it was destroying, but didn't shout stop.
Yet so far at least, not one individual at any of the five main banks has been held publicly accountable for their actions in relation to the tracker controversy.
The Central Bank's enforcement investigation process mandates it to focus initially on the conduct of the institution and it must first bring and prove a case against the regulated entity.
Once it has done that it can gather evidence on the participation in that conduct by individuals and sources close to the regulator have indicated that is happening.
Only time will tell though whether that leads to a meaningful result.
A public statement of intent from the Central Bank would be impactful in bringing about the cultural change that banks have long promised, but that many remain sceptical will ever be fully delivered.
But the situation does also underline the need for a more robust individual accountability system in Irish corporate life.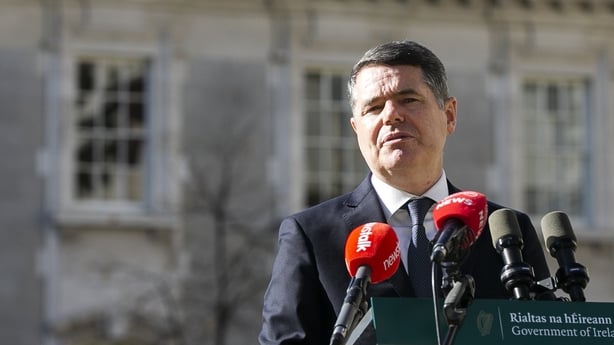 Labour TD Ged Nash, and Sinn Féin's Pearse Doherty have highlighted that although the Minister for Finance, Paschal Donohoe, committed to doing so over two years ago, he still has not introduced the Senior Executive Accountability Regime.
It would, according to the Central Bank which supports calls for one, ensure clearer responsibility and accountability by placing obligations on firms and senior individuals within them to set out clearly where responsibility and decision-making lie within their business.
Last week Mr Donohoe told me the legislation is one of a number of pieces that have been delayed owing to the need to prioritise other Covid-related matters which took precedence.
In the meantime though, he pointed to the action by the Central Bank as an indication of the very strong regulatory regime we now have in Ireland and of the determination of a strong and independent regulator to ensure the law is strongly implemented.
That's all well and good.
But if the regulator says it needs a more clear cut system to enable it to track down individuals in organisations and hold them to account for their actions, then it should get it.
Indeed, the thousands of individual tracker mortgage customers who have had their lives turned upside down, personal finances undermined, dreams shattered and in some cases properties lost, deserve no less.