The Tánaiste has said he is genuinely worried about the impact that the Covid-19 pandemic will have on Ireland's aviation connectivity into the future.
Leo Varadkar also said the Government does want to get people flying again, even though people may sometimes not believe it.
Addressing a webcast to mark the announcement of the expansion of the apprenticeship programme at Dublin Aerospace, Mr Varadkar said the sector is going through an awful time and expressed concern about the possible loss of connectivity.
"I am genuinely worried about it," he told participants.
"I think routes like Dublin-Heathrow will come back very quickly and be fine. I would be worried about Shannon and Cork bouncing back and very worried about some of those routes that are genuinely of strategic importance for Ireland."
Mr Varadkar said he was aware of the level of work that went into getting west coast US connectivity back, as well as the growth in connections to European capitals, the Middle East, China and other locations.
"And those not coming back will be a real risk for us because our economy is so international and globalised and connected," he said.
"We need to make sure that we work with Aer Lingus in particular, but not just Aer Lingus, to make sure some of those crucial routes to North America and the European capitals are maintained throughout the winter so they are definitely there next summer."
He said despite what some might think, the Government does want to get people flying again.
"We've had very restricted rules in Ireland in relation to air travel for good reasons," Mr Varadkar said.
"We shouldn't forget that the virus came into Ireland as a result of air travel and while the number of cases linked to foreign travel is only 2 or 3%, once you get down to low levels, there is always the risk of it being seeded again from overseas."
"We are not New Zealand, we are not the end of the world. We are at the centre of the world, with a land border with Northern Ireland, a Common Travel Area with the UK and we are part of the European Union. And European citizens have the right to travel freely within the European Union, to live and work and study anywhere you want to, subject of course to certain constraints and we want to get back to that as soon as possible."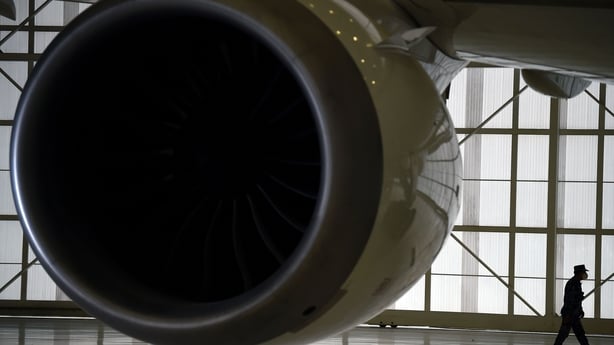 The Tánaiste said the Government would like to see the EU traffic light system on overseas travel up and running within the next couple of weeks, if not months.
"It is still a bit up in the air and there will be certainly flexibility as to how different countries treat amber and red," he said.
"Green will mean green, there is no doubt about that. But amber and red may be treated differently by different countries, whether it is testing or restricted movements or what the rules are."
In this regard he said the Government may need some help around testing.
"We are not going to be in a position to draw on the HSE's testing capacity which is 100,000 – that needs to be focused on people with symptoms, and then vulnerable groups, direct provision, nursing homes, Roma and Traveller," he stated.
"So I'm sure it is happening already but I'd imagine daa and the other airport companies are looking at what other airport companies are doing around testing and antigen testing."
"Because what I'd like us to do for the amber countries at least is to let people in if they have evidence of a negative test in recent days – that doesn't eliminate the risk but it does reduce it considerably."
Mr Varadkar said the hope is that agreement will be reached on the EU plans by mid-October and it would be done a regional, not necessarily whole country, basis.
But he added that right now the virus numbers are going in the wrong direction across Europe.