International agri-services group Origin Enterprises has reported lower profits and revenues for the year to the end of July amid prolonged unseasonal weather conditions and the outbreak of Covid-19.
Origin Enterprises said its pre-tax profits slumped by 49.5% to €39m from €77.17m the previous year while its annual revenues fell by 11.6% to €1.589 billion from €1.798 billion.
The company said the year to July was a challenging year for the group, with prolonged unseasonal weather conditions, particularly in the UK and Ireland.
This reduced demand for agronomy services and crop input investment spend, it said. 
"Covid-19 presented further operational challenges for the business, however thanks to the collective efforts of all of our people and our contingency actions we continued to serve our customers, delivering solid profitability and strong operating cash flow," the company added.
"FY20 was defined by extreme weather challenges, with the wettest autumn winter planting season in 30 years, followed by extremely dry conditions in the third quarter, which persisted into June, further lowering the intensity of crop input investment spend," Origin Enterprises chief executive Sean Coyle said. 
"Given the extreme nature of these weather conditions, we would expect crop plantings to normalise in FY21, which will increase market demand for agronomy services and crop inputs and return the group to growth," the CEO added.
But he said that with the possibility of Brexit without a trade deal on December 31 and the ongoing Covid-19 pandemic, FY21 will bring challenges for the business.
"Consequently, we will continue to implement our prudent risk management approach and capital allocation strategy," the CEO said. 
"With our resilient, integrated crop services business model, scalable and diversified market positions, and strong leadership team in place, I am confident we will successfully overcome these challenges and deliver on the Group's 2023 strategic and financial growth ambitions," he added.
The company also announced today that TJ Kelly will become its new Chief Financial Officer. 
Mr Kelly, who is currently the CFO at Hostelworld, will join Origin next March after the completion of a customary notice period. He will be appointed an executive director when he joins the company.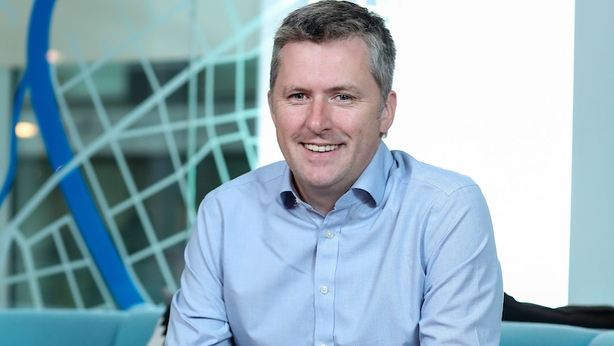 In June, the group announced the retirement of chief executive Tom O'Mahony after 35 years of service at the company. 
Mr O'Mahony was Group CEO for 13 years and his replacement, Sean Coyle, took up his new position in July.
Origin Enterprises said its Ireland and UK operatiaons delivered a "disappointing" performance as a result of extremely challenging conditions.
The division recorded a 17% decrease in underlying revenue and a 61.4% decrease in underlying operating profit.
"Prolonged unseasonal weather conditions in Ireland and the UK resulted in lower volumes and margins across the segment. Volume development in the UK was impacted by a 10.7% reduction in total plantings, and importantly, a significant shift from winter cropping to spring cropping within the year," the company said. 
"Despite spring planting ultimately progressing well, a prolonged dry period from March to early June resulted in reduced crop yield expectations, in addition to limited pest and disease pressure, which resulted in a 20.3% reduction in crop protection volumes," it added.
But it said its Continental Europe business saw a "satisfactory performance" despite a challenging operating environment during the year. 
Its Romanian and Ukrainian businesses adopted the group's single brand identity, Agrii, in common with Origin's direct farm customer facing business operations in the UK and Poland.
Underlying business volumes declined by 1.9% in the period, with operating margins in line with FY19 at 3.2%, it added.