The chief executive of the Licensed Vintners Association has described today's decision not to re-open Dublin's wet pubs as "absolutely devastating".
The Government earlier announced that pubs in 25 counties will open on 21 September as planned.
But wet pubs, or pubs that do not serve food, will not be allowed to reopen in Dublin due to the fact that the level of coronavirus in the city and county has increased more than tenfold in the past two months.
Donall O'Keeffe said that wet pubs are being singled out and treated differently, adding that it was "grossly unfair".
Speaking on RTÉ's News at One, Mr O'Keeffe called on the Government to outline the financial supports that will make available for the businesses.
He said the Pandemic Unemployment Payment has been a welcome support for the staff of those pubs, but if the businesses are not supported through direct grant aid then they simply will not survive.
Mr O'Keeffe said publicans are "very concerned, very upset, very angry and very worried about the future" and the association is "running out of words to described how devastated and disappointing this whole situation is" for their members.
The LVA CEO said the pubs have been closed since 15 March and they have made no contribution to the infection rate in Dublin, which he said was rising because of home gatherings and other work settings.
He said that all hospitality businesses should be treated equally, face the same restrictions, garda monitoring and the same opportunity to trade.
Mr O'Keeffe said the pubs have been closed for 189 days and from its membership, 12 pubs have closed for good.
The Licensed Vintners Association (LVA) earlier described the Government's decision to further delay the reopening of wet pubs in Dublin as an "empty gesture".
This the fourth time the reopening of non-food pubs in Dublin has been delayed, after earlier targets of 20 July, 10 August and 31 August were missed.
The LVA said that a week ago the Government committed to not singling out the non-food pubs from other businesses, stating that if there were any regional restrictions it would affect other businesses and not solely pubs.
"Yet seven days later the Government has ignored that commitment and has set out separate treatment for non-food pubs in Dublin who must remain closed despite the capital being kept at Level 2 in the Government's new medium term strategy," the association said.
Meanwhile, Drinks Ireland, which represents the country's drinks suppliers, and has heavily criticised the news that pubs that do not serve food will remain closed in Dublin.
It is running an #OpeningTime campaign, supported by the LVA and the VFI, calling for pubs that do not serve food to be allowed to reopen in a safe and sustainable manner.
Drinks Ireland said that pubs are regulated environments, that will do their part in preventing the spread of Covid-19. Pubs that serve food have reopened safely in Dublin already, it noted.
It said the continued closure of Dublin's wet pubs is hugely damaging to the economy.
"The hospitality sector is vital for providing employment opportunities for young people. It can play a crucial role in the economic recovery from Covid-19, as it did during the recovery of the last economic crisis, when it accounted for one in every seven jobs created," Drinks Ireland said.
"This is now the fourth time that pubs in Dublin that do not serve food have been told they could reopen, to then be told, at very short notice, that they no longer can," said Patricia Callan, Director of Drinks Ireland.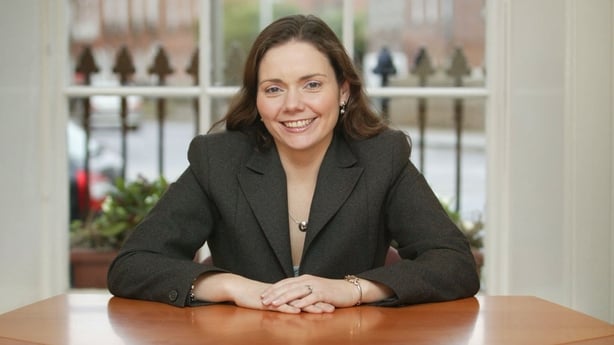 "It is completely disproportionate and unfair for these pubs to be treated as political scapegoats, and differently to the rest of the hospitality sector," Ms Callan said.
She said the continued closure impacts not only pubs, but also drinks suppliers.
Ms Callan noted that beer and cider in particular cannot be kept in storage for lengthy periods as both will go off.
"This is now the fourth time new product has been brewed and delivered in kegs to Dublin pubs, to then not be used. It is also the fourth time drinks suppliers have worked with pubs in Dublin to clean beer lines ahead of a reopening," she added.
Publicans 'disgusted' and 'devastated'
"We're disgusted, we're disappointed, we're angry," Daniel Smith of Grogan's pub in Dublin has said.
He was speaking on RTÉ's Liveline after the publication of the Government's medium-term Living with Covid.
Tom Mulligan of the Cobblestone pub in Dublin said he was "devastated".
He added: "We could have gone down to the food rout, but we're not geared up for food.
"We're over six months closed, we've followed all the Government directions, and we didn't think we'd be disallowed to open again."