When Mark Twain was thought to be on his deathbed in London in 1897, a correspondent for the New York Journal was sent to enquire as to his health. 
Twain's response (often misquoted) was that "the report of my death was an exaggeration". 
The same could be argued about discussions around the future role of the office in work in Ireland in the last week. 
Midweek news that Google had backed out of talks on leasing the brand-new Sorting Office building in Dublin's docklands, with space for 2,000 additional staff, spurred a frenzy of commentary about what this said about the future office needs of companies here and even the commitment of firms to Ireland. 
The argument goes that Covid-19 has catapulted forward previously slow and tentative moves in many workplaces towards remote working. 
Firms that once said it couldn't be done, have had to accept and embrace that it can, in some cases even discovering that it is every bit as good if not better than having an office-based workforce. 
This being the case, some believe that the post-Covid future, hard as it is to envisage right now, will see many firms backing out of their leases on large and vastly expensive city based office spaces, in favour of having some, many or all staff working remotely, either from home or shared hubs. 
It follows that if they don't need staff to work in offices, then those staff don't necessarily even need to be in this country and the companies themselves could therefore also leave.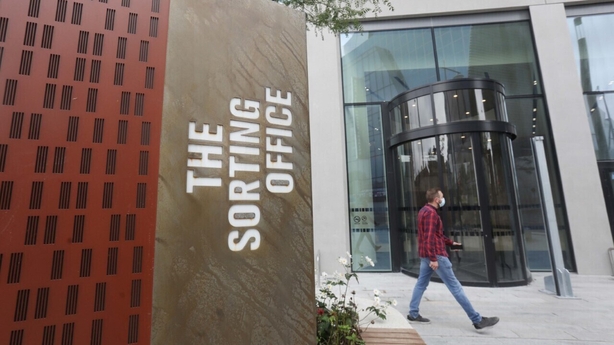 In reality though, while the Google case could be seen as an indicator of the emerging thinking of some large firms, it is certainly way too early to declare the office as a concept is dead. 
Dealing with the context of the Google situation first, the tech giant's decision was as much one related to timing factors as anything else. 
It is currently refurbishing the recently purchased Treasury Building near its Irish and European headquarters on Barrow Street, but it won't be ready to occupy for several more months. 
It is also in the middle of developing a massive new eight-building campus down the road at the old Boland's Mill site, which will accommodate thousands more workers, but it is also not ready yet. 
The Sorting Office building was therefore to be a stop-gap while the other two developments were being completed. 
But with most of its staff set to work from home until next summer at least due to the threat of Covid, the urgent pressure on space as the company expands has eased. 
It's important to remember that the firm still has upwards of 15 buildings across Dublin city in which it can house its 8,000+ staff.
It is therefore unlikely to seek to exit the commercial property market or indeed the country any time soon.
But Google aside, given everything it is going through right now, even the strongest and most stable of companies are not in a position to make rash decisions about their future. 
Most are working to just survive the fallout from the pandemic, looking not much further ahead than the next few months and into next year. 
Yes, they may be thinking about potential office requirements in the future, especially if leases are coming up for renewal or they are rapidly expanding and need additional space. 
But few are making definitive decision at this particular turbulent and shifting juncture.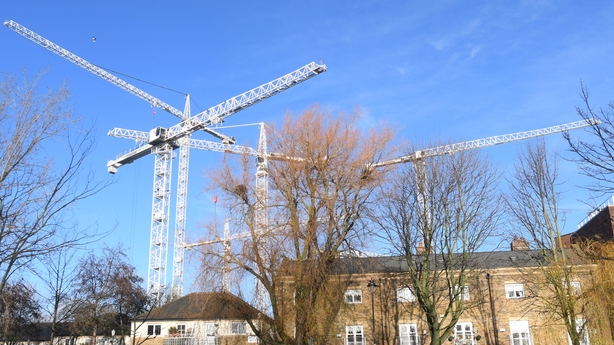 "What we are hearing from our members is that the whole issue of office space is under review at this point in time," said Mary Connaughton, Director General of the HR professionals' representative body, CIPD Ireland. 
"There's two key things influencing that - one is the need for additional space for people who are going to return to work, so under the Return to Work Protocols and the need for social distancing, as groups come back from remote working into the workplace they need greater space. 
"The other thing that we are seeing is that there is a review of what do we actually do with the future of remote working, now that we have had it for six months. And the evidence is that it has worked." 
According to Ms Connaughton, CIPD Ireland's members are trying to better understand where it has worked, why it has worked and how it can be sustained for the future.
"There's some concerns coming up around social connection, collaborative working, the environment that some people have working from home that have to be dealt with," she said. 
"And I think then too, we know that employees in general are looking for a blended approach, and teasing out what that blended approach looks like is going to take a bit of work." 
"Because it doesn't mean that if you have a team of six or ten people half of them might be in the office on Monday and Tuesday and the other half on Thursday and Friday. When you want them together you actually want them together collaborating and sharing information and hence that means you need the space to do that.
"So in the short-term while we are living with Covid-19 we don't see that many places are actually going to be cutting back on office space but certainly there is a lot of consideration being given for it.
"And then when you tease out what does the future of remote working actually look like, I think down the road it will give us a better feel for what will happen in the office market." 
According to the property industry, so far that view has been borne out in the market.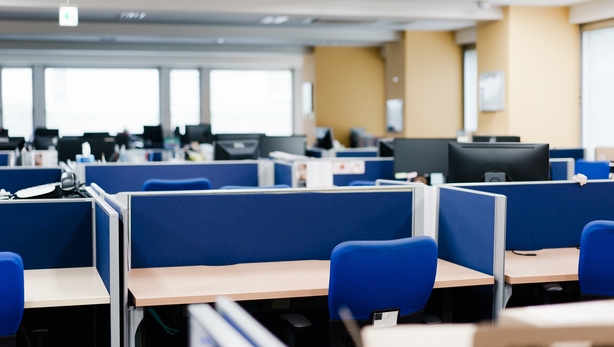 Research by commercial real estate experts, CBRE, shows that the first quarter of the year was the strongest on record and that was followed in Q2 by a significant slowdown in activity, which was expected. 
"Occupiers are primarily concerned about the safety of their staff and everybody working from home and all of that," said Marie Hunt, Executive Director and Head of Research with CBRE. 
"So they are not in the mood to make corporate expansion or relocation decisions, and we saw that coming through in the Q2 numbers, with very limited activity.
"Having said that, there are quite a few deals in legals and deals that happened during the summer so the third quarter should actually be a lot better than what we saw last quarter." 
Ms Hunt said a lot of companies have work to do to figure out what their headcount is going to be going forward, what proportion of their staff are going to come back full and part-time and what that means for them in terms of headcount. 
"I think most companies are not in that space yet. Right now they are more focused on getting everybody back to the office safely and I think longer term we'll have to make those kinds of decisions," she said. 
Experts say the commercial property situation nationally at the moment is quite tight, with the vacancy rate rising just 0.2% to 13.5% in the second quarter, compared to the same period last year, according to data from GeoDirectory and EY-DKM Economic Advisory Services. 
That means there is no obvious sign yet of a mismatch between supply and demand, although it is early days. 
Experts also reckon that there won't be an oversupply because unlike the last property crash, this time stock is almost being built to order. 
That said, there is an extreme amount of caution being exercised out there at the moment. 
A new report released by HWBC yesterday shows that the level of Dublin office take-up in the first half of the year was 36% lower than the same time a year ago.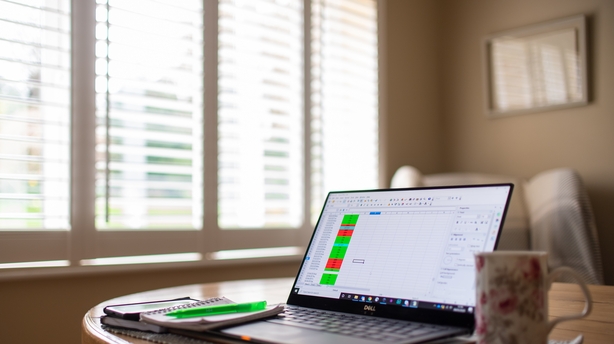 Potential occupiers delayed decisions due to the uncertainties posed by Covid-19, HWBC said. 
The other important factor though in all of this is what staff want. 
A recent survey of 4,300 workers carried out by Amarách Reseach for the Fórsa trade union revealed that 86% of respondents were interested in working remotely.
And why wouldn't they? Working at home brings many benefits, like no commuting, a more peaceful atmosphere than the office, an opportunity to live where you want to, time and money saving, flexibility and more. 
But interestingly, over 80% of those who favoured home working also expressed a preference for a hybrid arrangement. 
Equally that's not hugely surprising either.
Those working from home often find it harder to detach from work, many don't have the space and some find it lonely, with younger people in particular enjoying the engagement and camaraderie that working in an office brings. 
It is clear, therefore, that there will be a shift in how we work into the future. But it is way too early to define what that shift will bring or to just write off the office. 
We also need to keep in mind the consequences of such an outcome. 
Last week, employers' group Ibec warned starkly about the potential decay of our cities if office workers don't soon return.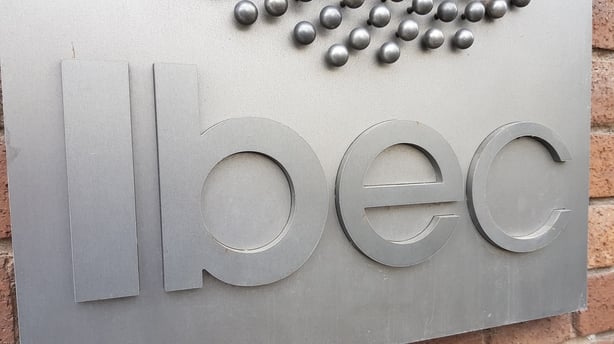 And Ibec's boss, Danny McCoy, said not enough has been done to get office workers back.
"While schools are back, we still don't know today what's the plan for 50% of office occupancy back, because at the moment we are trailing in at 10-15%," he told The Business Show Rebooting Ireland virtual conference.
"And we see from the Central Business Districts that they are dying, and so those infrastructures and ecosystems won't be able to hold up for, I don't know, I wouldn't call it in terms of a week or a month.
"But we know that structurally huge damage is being done to our Central Business Districts and to our confidence." 
It's clear then that while the future of work is very uncertain, the prospects of many depend on what will happen. 
Because if city and large town offices die, so too will countless small businesses that depend on them.