The number of planning permissions granted for homes in the three months from April to June fell by 29.2%, new figures from the Central Statistics Office show.
The CSO said that a total of 6,807 planning permissions were granted in the second quarter. 3,744 of these were for apartments and 3,063 were for houses.
The CSO noted that the number of apartments for which planning permission had been granted decreased by 19.9%, while there was an annual decrease of 37.9% in houses approved.
One-off houses accounted for 9.8% of all new dwelling units granted planning permission in the second quarter, the CSO said.
Today's figures also revealed that the total number of planning permissions granted for all developments was 3,383. This compares with 7,047 in the second quarter of 2019 - a decrease of 52%.
Of these permissions, 57.8% were for new builds, 25.8% for extensions and 16.4% for alterations and conversions.
---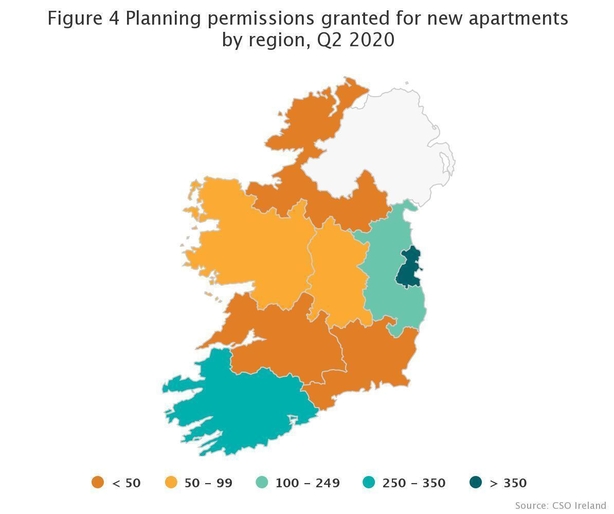 ---
The CSO said that Covid-19 restrictions were reflected in the data and planning permissions granted for April and May which were significantly lower than those from the same months of last year. June saw a return to more normal levels, it added.
The CSO said the region with the highest proportion of planning permission for apartments was in Dublin, which accounted for 77.8% of approvals.
It noted that the Eastern and Midland Region (made up of Dublin, the Mid-East and the Midland regions) accounted for 86.6% of all apartment units granted.